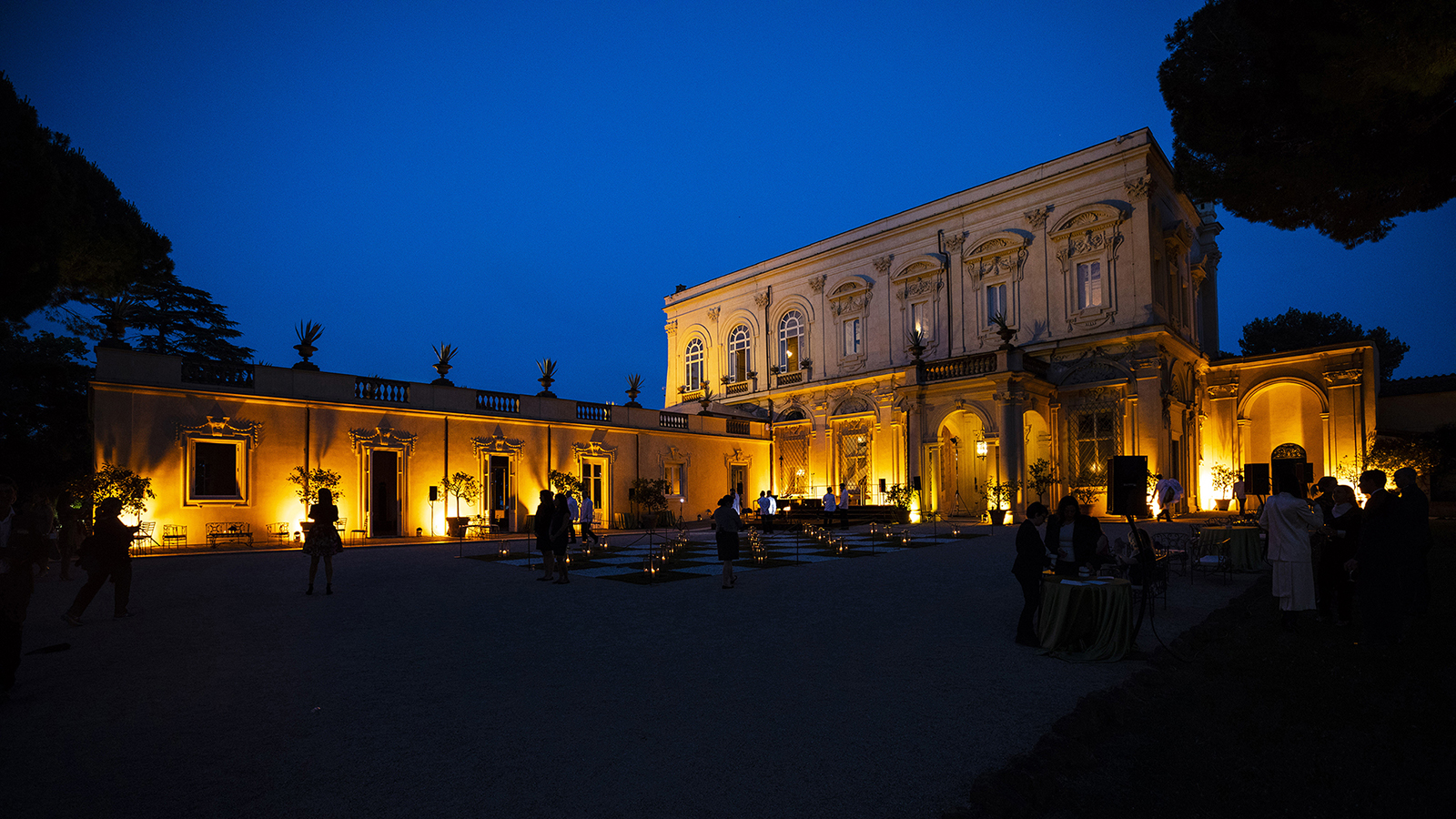 Overview
The Villa Aurelia, originally built for Cardinal Girolamo Farnese around 1650, is the setting for conferences, public receptions, concerts, and other programs. It also includes apartments for the Academy's Residents and is surrounded by 3.8 acres of magnificent gardens.
In the early nineteenth century, the property was purchased by Count Alessandro Savorelli, who began extensive restoration and new construction projects. Much of the decorative work from that period is still visible today. In 1849, Giuseppe Garibaldi selected the Villa Aurelia as his headquarters for the defense of the Roman Republic against the French Army, and, after only one month, French artillery had caused extensive damage. Count Savorelli was able to restore the Villa before his death, and it was then sold to the Monte di Pieta from which it was bought in 1881 by Mrs. Clara Jessup Heyland, an American heiress from Philadelphia. In 1909, Mrs. Heyland died, bequeathing the Villa to the American Academy in Rome.
To arrange a private event or tour at the Villa Aurelia, please use this form.