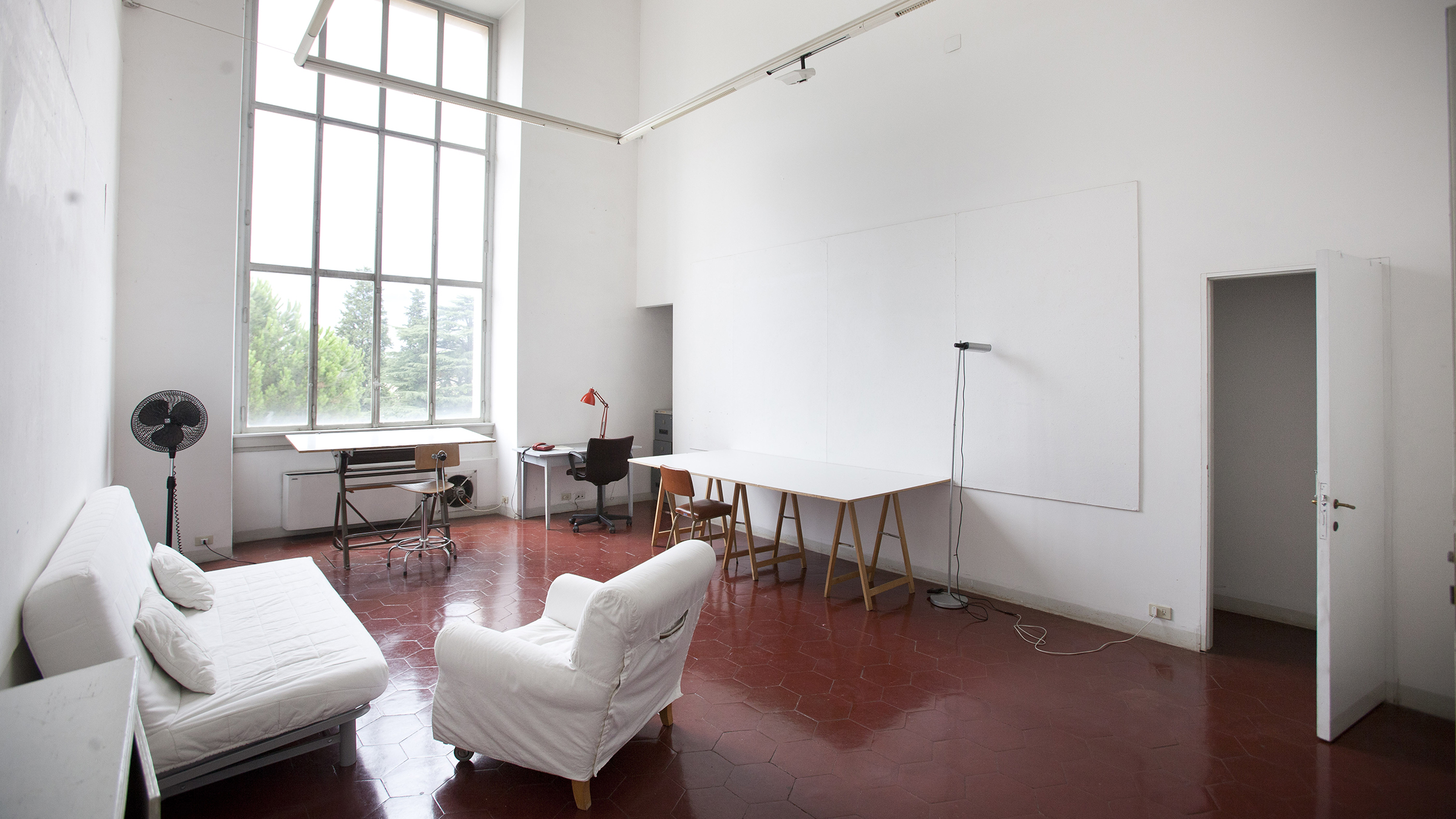 Overview
This program provides artists and scholars of all nationalities the opportunity to experience the intellectual and artistic freedom, interdisciplinary exchange, and innovation that characterizes Academy life.
Through the program, Visiting Artists and Scholars can rent living and working space at the Academy—joining our vibrant community of Rome Prize winners, Italian Fellows, invited Residents, and global Affiliated Fellows. People in the following disciplines are encouraged to apply:
Arts: architecture, design, historic preservation and conservation, landscape architecture, literature, musical composition, and visual arts
Humanities: ancient studies, medieval studies, Renaissance and early modern studies, and modern Italian studies
As members of the community, Visiting Artists and Scholars are granted access to the Academy's noted resources, including the Library, the Photographic Archive, and the Norton–Van Buren Study Collection. They are invited to participate in our regular Walks and Talks program, subject to space availability, and to attend the Academy's public events. Participants are also welcome to take their lunch and dinner Monday through Friday in the Academy dining room at an additional cost. These meals are prepared and served by the Academy's Rome Sustainable Food Project.
Please write to vavsapplications [at] aarome.org (vavsapplications[at]aarome[dot]org) for more information, or if you have questions about the application process.
Schedule
Applications for next year's spring/summer session (April 22–July 5, 2024) are due on January 31, 2024. Deadlines for future application cycles will be posted soon.
Applications are reviewed in Rome by a committee led by the Academy Director. You will be notified within six weeks of the closing deadline. The application form can be found on the portal.
Accommodation & Rates
Visiting Artists and Scholars are accommodated in various buildings on the Academy's eleven-acre property located on top of the Janiculum Hill. Minimum stay is four weeks (twenty-five nights, with arrival on Monday and departure on Friday).
2022–23 Rates (valid through July 2023)
Study/bedroom without bath: furnished with a sofa bed, armchair, desk, chair, lamps, wardrobe, and a sink. A shared bathroom is directly across the hall. Cost: €2,000 per 25 nights.
Single room with bath: furnished with a single bed, bedside tables, armchair, desk, chair, lamps, and a wardrobe. Cost: €2,600 per 25 nights.
Double room with bath: furnished with a queen-sized bed, bedside tables, armchair, desk, chair, lamps, and a wardrobe. Cost: €3,200 per 25 nights.
Apartments: one-bedroom and two-bedroom apartments are available. Apartments have fully equipped kitchens and come furnished with all essential furniture and items. Rates vary depending on size and location. One-bedroom apartments range from €3,600 to €4,400 per 25 nights. Two-bedroom apartments range from €4,000 to €6,000 per 25 nights. On occasion, apartments located on the grounds of the Villa Aurelia are also available (rates are available upon request).
Studio/suite: this includes a sleeping loft integrated within a studio space. The loft is a separate unit with two small operable skylights, which is enclosed by a wall and windows that look out onto the studio. The sleeping loft contains a queen-sized bed, bedside tables, armchair, desk, chair, lamps, a walk-in closet, and a private bath. The studio area also includes basic kitchen facilities. See the description of studio features below. Cost: €4,000 per 25 nights.
Studios: located in the McKim, Mead & White Building, the studios are approximately 400 square feet, with 20-foot ceilings. Most face north and are filled with natural light. Studios are equipped with essentials: work/drafting tables and chairs, easels, desk, sofa beds, and a sink. No power tools are available. The walls are outfitted with fiber wall boards for pinning up work. Occasionally smaller studios, although limited in number, are available outside the main building and have limited natural light. All studios are intended for work purposes only—they are not suitable for residential use. In addition, studios can only be rented by artists who are also residing at the Academy. Cost: €1,800 per 25 nights.