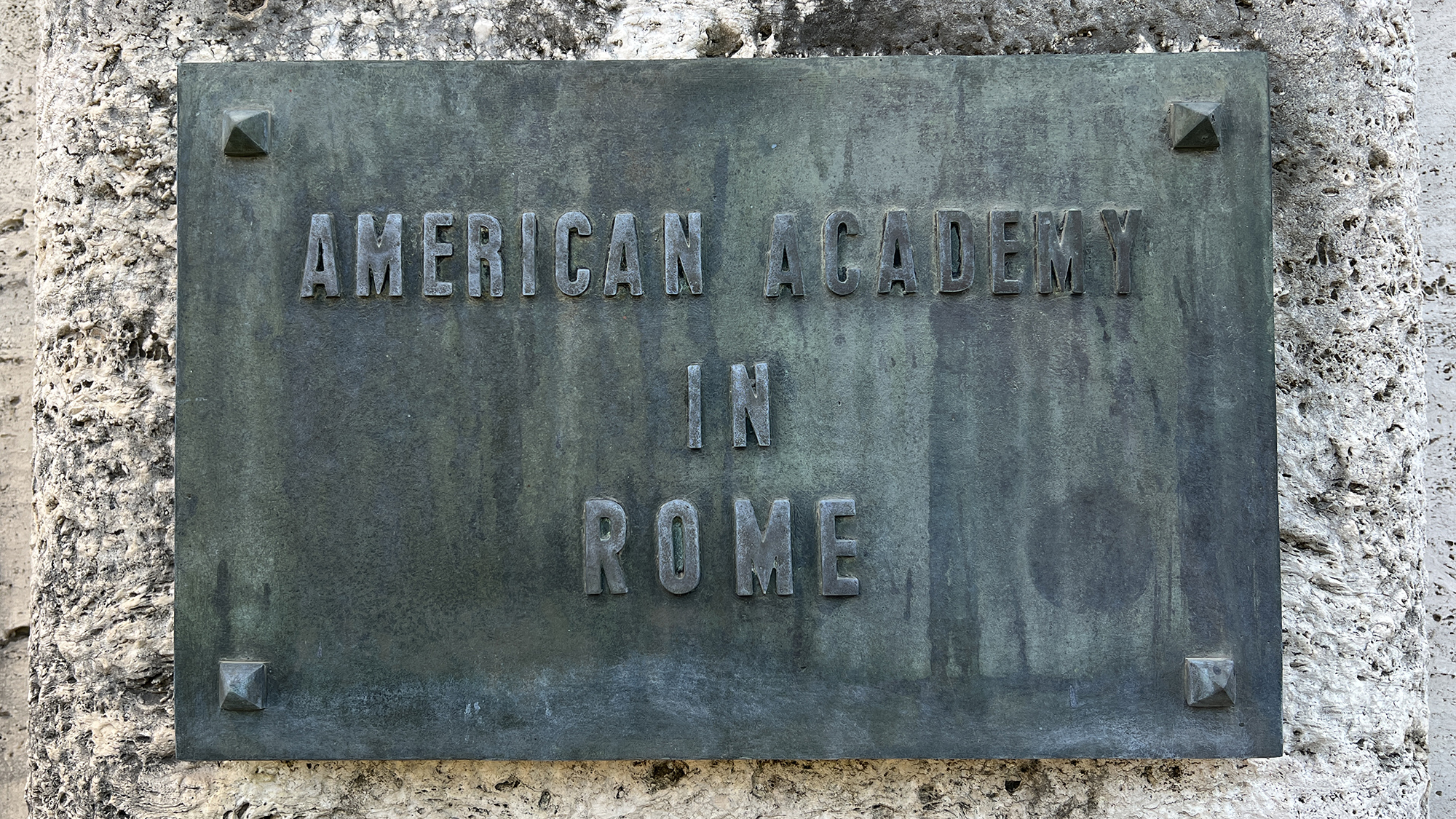 Overview
The American Academy in Rome is the oldest overseas center for research and study in the arts and humanities. Each year, the Academy awards the Rome Prize to a select group of artists and scholars who are invited to live and work in a dynamic international community in the heart of Rome. To support the work of these Fellows, the Academy also hosts programming in Rome, New York, and around the United States.
AAR is an Equal Opportunity Employer.
Database Coordinator in Development
Under the direction of the Manager of Development, the Database Coordinator in Development at the American Academy in Rome is based in New York. The position is responsible for coordinating data input and report output in the Raiser's Edge database. This includes completing tactics to produce annual fundraising appeals, gift processing, data input including Fellows & Residents alumni biographical information, gift reconciliation with the Finance Department, and occasional prospect research within the Development team. They will respond to queries from donors and colleagues in a timely way. To apply, please follow the instructions located in the job description here.
Responsibilities
Enter pledges, gifts, and payments into Raiser's Edge donor database accurately and in a timely manner
Enter, update, and maintain AAR data: gifts, biographical information, contact information, attributes, relationships, Fellows & Residents alumni records
Run data queries and reports; run gift and financial analysis reports; export data to create documents, spreadsheets, timelines, and mailing lists; manage Raiser's Edge user access
Implement data-driven procedures
Manage schedule for Development Department meetings and collect agenda items for discussion ahead of time
Export lists upon request by the Director of Communications for use in AAR publications and for their distribution
Coordinate with Manager of Development to draft gift acknowledgments, including writing, generating, and proofing letters and tax receipts, and updating and creating new templates as appropriate
Manage pledge reminders procedures, including running regular reports to determine outstanding pledges, creating, and sending pledge reminders as needed, and reconciling pledges with the Finance Department
Coordinate other development mailings, including compiling mailing lists, creating mail merges, working with third party vendors, tracking responses, and managing logistics
Perform other annual appeal and mailing duties as needed and assigned, such as the annual holiday card and targeted fundraising appeals including planned giving appeals
Serve as Development Department's Raiser's Edge "super user" to support the staff team as a problem-solver, and as liaison to Blackbaud/Raiser's Edge (vendor). Appropriate training will be provided to achieve this competency
Coordinate with the Finance Department on implementing gift processing procedures, reconciling contributions, managing, and creating fund codes, and producing and analyzing reports, to maintain consistency of information across platforms and departments
Perform other database management duties as needed and assigned
Create and maintain donor lists
Maintain paper and digital donor files
Assist with Academy events and programs, including galas and other donor events
Fulfill other administrative duties as assigned, such as reconciling credit card statements, assembling budgets, booking travel, and maintaining Development Department office supplies inventory
Contribute to evaluation of vendors for new Customer Relationship System (CRS) donor database system in FY'24
Supervisory
Qualifications and Education
Bachelor's degree
At least three (3) years of professional development experience, preferably in an academic or cultural institution
Proficiency in Raiser's Edge, including experience running queries, exports, and reports with an interest in expanding these skills
Skills and Abilities
Excellent organizational ability, analytical and problem-solving skills, accuracy, and attention to detail, along with demonstrated interest in learning and improving skills
Strength in effectively managing time and taking initiative, and proven ability to work collaboratively on a small team with concurrent projects and deadlines
Strong verbal and written communication skills, combined with demonstrated interpersonal skills and professional demeanor
Ability to interact professionally and work productively with a wide range of constituents including management and support staff, board members, donors, funders, consultants, and vendors
Excellent judgment and discretion in handling confidential and sensitive information
High level of proficiency in Microsoft Office applications (including Word, Excel, Teams, and PowerPoint), and Adobe Acrobat
Availability to work occasional evenings and weekends to staff events and programs