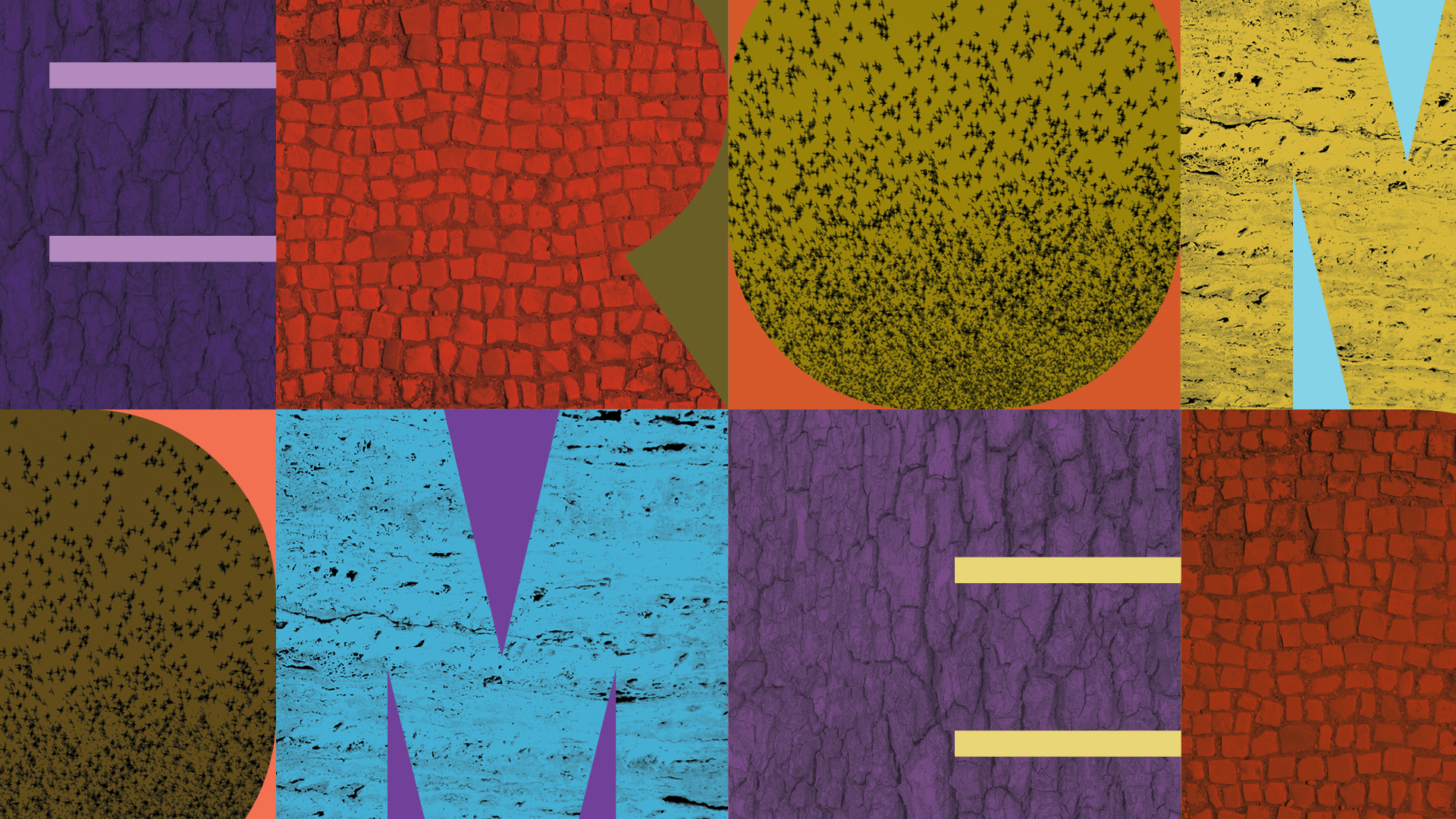 The application portal for the Rome Prize Competition is now closed. The deadline for applying was November 1, 2023, with an extended deadline of November 15, 2023, that was available for an additional fee. Please read on for more information about the competition.
Overview
For over a century, the American Academy in Rome has awarded the Rome Prize to support innovative and cross-disciplinary work in the arts and humanities. Each year, the Rome Prize is awarded to about thirty artists and scholars who represent the highest standard of excellence.
Fellowships are chosen from the following disciplines:
Ancient studies
Architecture
Design: includes graphic, industrial, interior, exhibition, set, costume, and fashion design, urban design, city planning, engineering, and other design fields
Historic preservation and conservation
Landscape architecture: includes environmental design and planning, landscape/ecological urbanism, landscape history, sustainability and ecological studies, and geography
Literature: includes fiction, literary nonfiction, and poetry
Medieval studies
Modern Italian studies
Musical composition
Renaissance and early modern studies
Visual arts: includes painting, sculpture, drawing, photography, film and video, installation, new media, digital arts, and other visual-arts fields
Additionally, AAR is pleased to offer the Tsao Family Rome Prize, to be awarded to a humanities scholar whose project explores the relationship between Chinese and Mediterranean philosophical traditions. Please see the humanities guidelines for more information.
The deadline for the nationwide Rome Prize competition is November 1, 2023. Applications will also be accepted between November 2 and 15 for an additional fee. No applications will be accepted after November 15.
Full-term fellowships generally run from early September through the following June. Winners of half-term fellowships may indicate a preference to begin in September or February.
Each Rome Prize winner is provided with a stipend, meals, a bedroom with private bath, and a private workspace. Those with children under eighteen live in partially subsidized apartments nearby. Winners of half- and full-term fellowships receive stipends of $16,000 and $30,000, respectively.
Rome Prize winners are the core of the Academy's residential community, which also includes Residents, Affiliated Fellows, and Visiting Artists and Scholars. Life at the Academy is most fully realized through the participation of all community members, in conversation with each other and deeply engaged with Rome's historical and modern identity.
Information Sessions
This fall, the American Academy in Rome hosted two in-person information sessions about the Rome Prize. The first took place in Atlanta, Georgia, on Wednesday, September 20. The second was presented in Cambridge, Massachusetts on Wednesday, October 4.
AAR also presented online information sessions on Zoom on September 21 and October 18.
The information sessions will give prospective applicants a general overview of the Rome Prize application process, tips on what makes a successful application, as well as a look into the experience of living in the American Academy's unique residential community in Rome.
Eligibility
Applicants for all Rome Prize Fellowships, except those applying for the National Endowment for the Humanities postdoctoral fellowships, must be United States citizens at the time of their application.
US citizens, and foreign nationals who have lived in the United States for three years immediately preceding the application deadline, may apply for the NEH postdoctoral fellowships in ancient studies, medieval studies, Renaissance and early modern studies, and modern Italian studies.
Graduate students in the humanities may apply for predoctoral fellowships only if they are all but dissertation (ABD).
Previous winners of the Rome Prize are not eligible to reapply.
Undergraduate students are not eligible for Rome Prize Fellowships.
Collaborators may submit joint applications provided their work is genuinely collaborative, as demonstrated by the materials submitted. In the case of joint applications, each individual must meet all eligibility requirements. Joint applications must be submitted in one dossier with one of the collaborators serving as the primary applicant. Joint applicants selected as winners will each receive the full Rome Prize offering (i.e., individual room and board, a full stipend, and private work space).
Winners of the Rome Prize may hold other fellowships concurrently, as long as the requirements do not conflict with the winner's full participation in the Academy community. Applicants are required to disclose all fellowships and awards they expect to hold during their proposed residency in Rome, including sabbatical pay.
Rome Prize winners may not hold a full-time job during the fellowship term. Winners may undertake part-time work commitments—including scholarly or artistic work that is not related to their Rome Prize project—provided that this work does not interfere with the winner's full participation in the Academy community.
Deadlines & Fees
The deadline for applications is November 1. Applications are also accepted between November 2 and 15 for an additional fee.
November 1
$40 if submitting one application
$50 if submitting two or more applications
November 15
$70 if submitting one application
$80 if submitting two or more applications
There is no application fee for those applying solely for NEH postdoctoral fellowships.
The deadline for letters of recommendation is November 30. Applicants in literature, musical composition, and visual arts are not required to provide letters of recommendation, but those applicants must provide the names and contact information for three references.
Selection Process
Ten juries, representing a broad cross-section of leaders in the various Rome Prize disciplines are appointed annually to judge the candidate pool. The juries convene in January and February to select finalists for each category. Those applicants selected as finalists will be invited to interview with the jurors, in person at our New York office, in February or March. The winners are approved by the Academy's Board of Trustees and announced in April.
The jurors' primary criterion is excellence. They will consider the quality of an applicant's submission and select candidates who are not only outstanding in their respective fields, but also at a point in their careers where the Rome Prize is likely to be crucial to their future growth and development.
Read lists of Rome Prize jurors from the past three years.
Finalist Interviews
Applicants who are selected as finalists will be contacted three to four weeks prior to the interview date scheduled for their category.
2024 Interview Schedule
The following dates are subject to change. 
Historic Preservation and Conservation
Friday, February 16
Humanities (Ancient Studies, Medieval Studies, Renaissance and Early Modern Studies, and Modern Italian Studies)
Tuesday, February 20
Tsao Family Rome Prize
Friday, February 23
Musical Composition
Monday, February 26
Terra Foundation Affiliated Fellowship
Tuesday, February 27
Literature
Thursday, February 29
Visual Arts
Friday, March 1
Design (Architecture, Design, and Landscape Architecture)
Monday, March 4
Project Funding
In order to facilitate cross-disciplinary work and the dissemination of scholarly and artistic production during a Fellow's residency, project funding is available to Rome Prize winners. Projects will be considered that involve collaborative work between AAR Fellows, members of other national academies, and/or cultural and academic institutions in Rome. This work should take place during the fellowship year and may take the form of publications, symposia, exhibitions, site-specific projects, or any project with a public component.