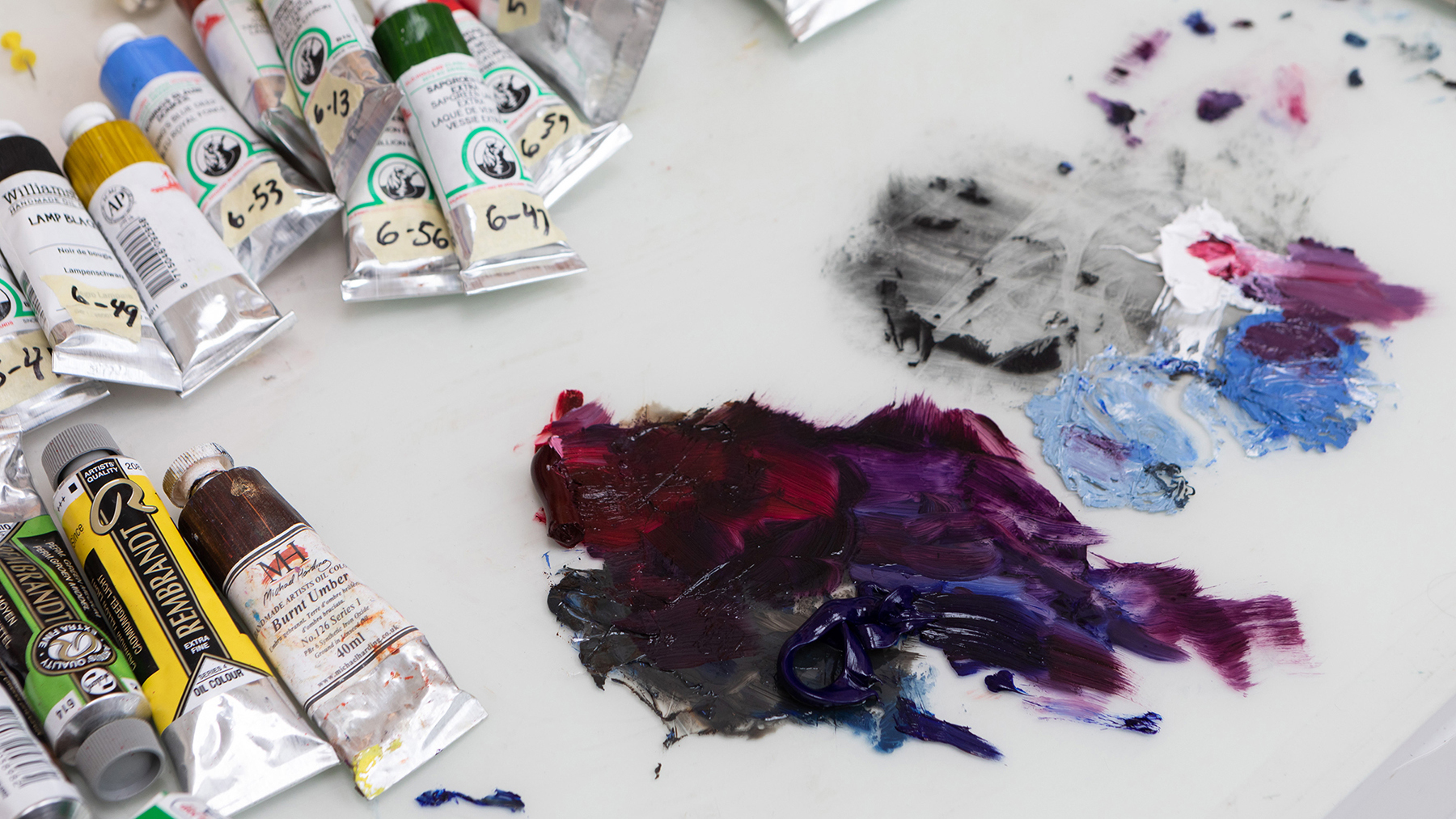 Overview
The American Academy in Rome is pleased to announce the 2024–25 Terra Foundation Affiliated Fellowship for a Chicago-Based Visual Artist.
This residential fellowship provides an artist with opportunities to work on their art, cultivate their practice, and make new connections in the interdisciplinary context of the American Academy and the local, intellectual, and creative community in the city of Rome.
The fellowship provides six months of room, board, a travel stipend of $2,000, and a stipend of $15,000 (paid in monthly installments). The affiliated fellow will be encouraged to participate in Academy programs, including Shoptalks, Walks and Talks, and other public programs in the disciplines the Academy supports. Aimed to fuel innovation in the fellow's work, these programs are developed by the staff, including the Director and Andrew Heiskell Arts Director, who also help connect fellows to arts resources and colleagues in Rome.
Each fellowship includes a room with a private bath, a studio, communal meals, and use of the Academy's Library, Photographic Archive, and Archaeological Study Collection, as well as participation in lectures, concerts, study trips, and exhibitions. With a staff of fifty on the Rome campus, there is a support network and resources for fellows, including twenty-four-hour access to the Academy's Library.
The fellow may begin their residency in September 2024 or January 2025.
Eligibility and Application Process
All early and midcareer visual artists residing in the Chicago metropolitan area may apply for this fellowship. We particularly encourage applications from artists who identify as Black, Indigenous, and/or as People of Color.
The category of visual arts includes painting, sculpture, drawing, photography, film and video, installation, new media, digital arts, and other related fields. While applicants may include artists who are engaged in critical thought and research-oriented projects, this fellowship is intended to support visual artists. Applicants should demonstrate at least three years of professional commitment to the visual arts and currently be engaged in the discipline.
Proposals are reviewed by an external panel made up of artists, curators, and arts professionals who reflect a diverse range of backgrounds, perspectives, and approaches.
The jurors will select candidates who are not only outstanding in their respective field, but also at a point in their careers when the fellowship is likely to be crucial to their future growth and development.
All applicants for the Terra Foundation Affiliated Fellowship for a Chicago-Based Visual Artist will be considered without attention to religious belief, caste, class, sexual orientation, gender identity, disability, or veteran status. The Academy is committed to providing a safe and inclusive environment where the needs of fellows are met in a free and nurturing environment.
The deadline for applications is November 15, 2023.
Finalist Interviews
In-person interviews will be conducted at the Academy's New York office in February 2024. Applicants who are selected as finalists will be contacted at least three weeks prior to the interview date. The successful candidate who receives the fellowship will be notified in March 2024.
Application Materials
Completed online application form. There is no application fee.
The following three documents, to be uploaded to your online application as three separate digital files:
Current résumé/curriculum vitae
One-page project proposal describing the project to be undertaken. Applicants should explain how their projects and their own professional development will benefit from a residency within a multidisciplinary community in Rome and, if applicable, identify any resources in Italy that will be significant for their work (though they need not be working on Italian topics)
A one-page artist statement
Work sample(s): digital images and/or video (see Work Sample Specifications below).
Work Sample Specifications
Digital Images
A maximum of eighteen digital JPEG images may be uploaded with the application. File size cannot exceed 5 MB. For each image, please provide the following information:
Title
Year completed
Dimensions
Materials
Any relevant explanatory text
Video
Video work samples will be accepted from applicants who are submitting time-based work such as film, video, performance art, new media, kinetic sculpture, installation, etc. Do not submit a video of still images, slideshows, or videos of you at work. Applicants submitting video are not required to submit digital images.
Submit up to three samples totaling no more than ten minutes in length. Choose one of the following:
One sample totaling no more than ten minutes
A selection of excerpts from one work, edited together and totaling no more than ten minutes
Up to three separate samples from different works, totaling no more than ten minutes. If your samples are available online, please enter the URLs in the fields provided in the application form. Videos must be public and not password protected.
For each video, please provide the following information:
Title
Year completed
Cue point (if other than the beginning)
Total running time
Any relevant explanatory text