Alexis Wang & Samiya Bashir
Monday, February 3, 2020–6:00 PM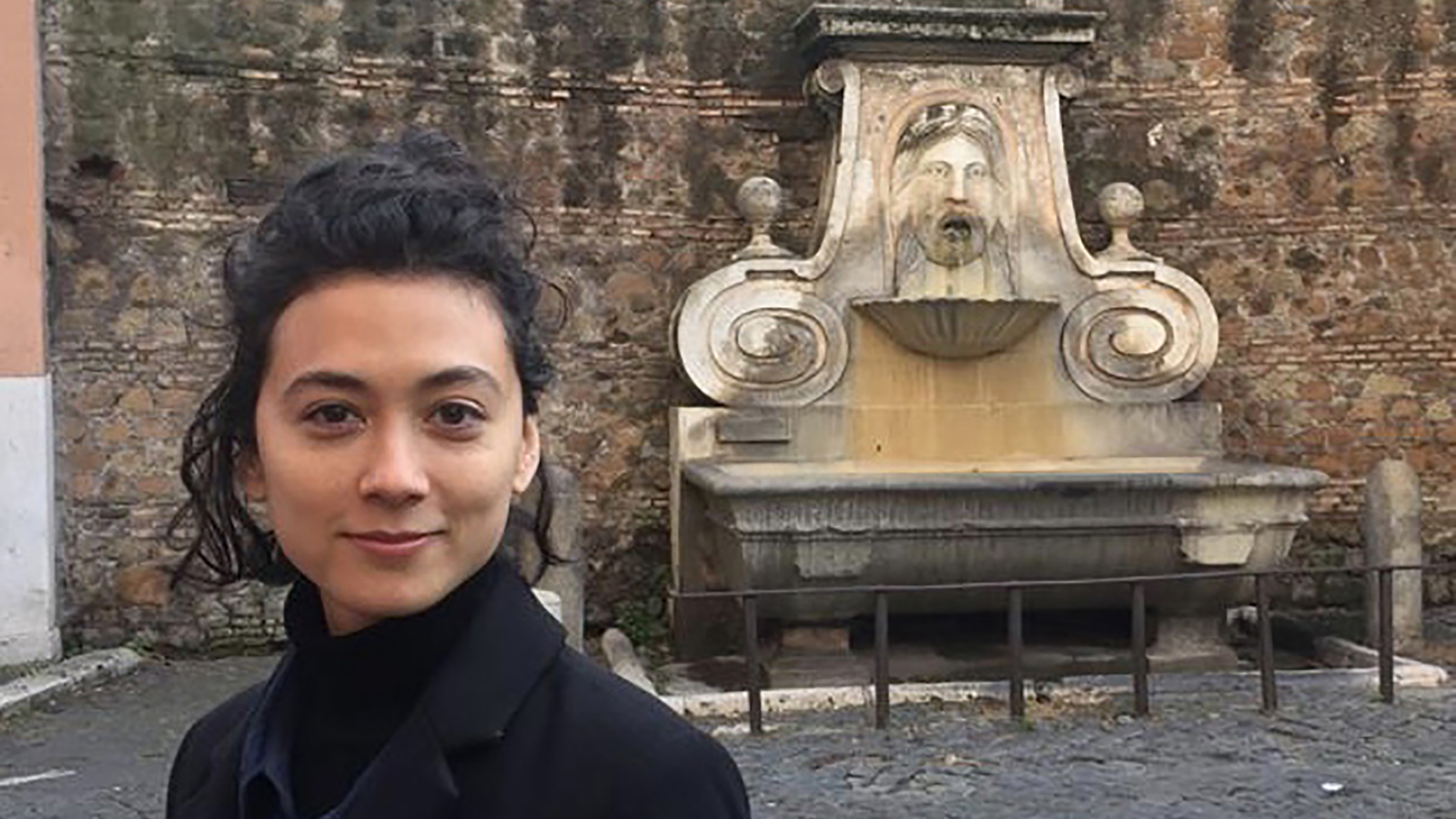 Alexis Wang
The Fragmented Image in Twelfth-Century Naples
The twelfth-century apse fresco at Santa Restituta in Naples pictures the figure of Christ with a surprising device. Disrupting the continuous frescoed surface is a circular cavity in the plaster that holds an icon of Christ's nimbed face. Rendered in tempera and gold on a circular wooden panel, the inset icon is a seemingly anomalous object within a monumental mural image: its presence fragments the body of Christ into a mixed-media, hybrid form. Starting with a discussion of the wider medieval practice of embedding icons, Alexis Wang will then turn to Santa Restituta to explore how the tension between icon and fresco, between fragment and whole, functioned within its devotional and liturgical contexts.
Wang is the Donald and Maria Cox/Samuel H. Kress Foundation Rome Prize Fellow in Medieval Studies and a PhD candidate in the Department of Art History and Archaeology at Columbia University.
Samiya Bashir
FIRST, BREATHE: CONSIDERING AND MAKING MULTIMEDIA POETRIES
Samiya Bashir is the recipient of the Joseph Brodsky Rome Prize in Literature, a gift of the Drue Heinz Trust, and an associate professor for the Creative Writing Program in the Department of English at Reed College.
The shoptalks will be held in English.
Watch the Livestream