Film Screening
Lecture/Conversation
Justin Randolph Thompson – Parascintille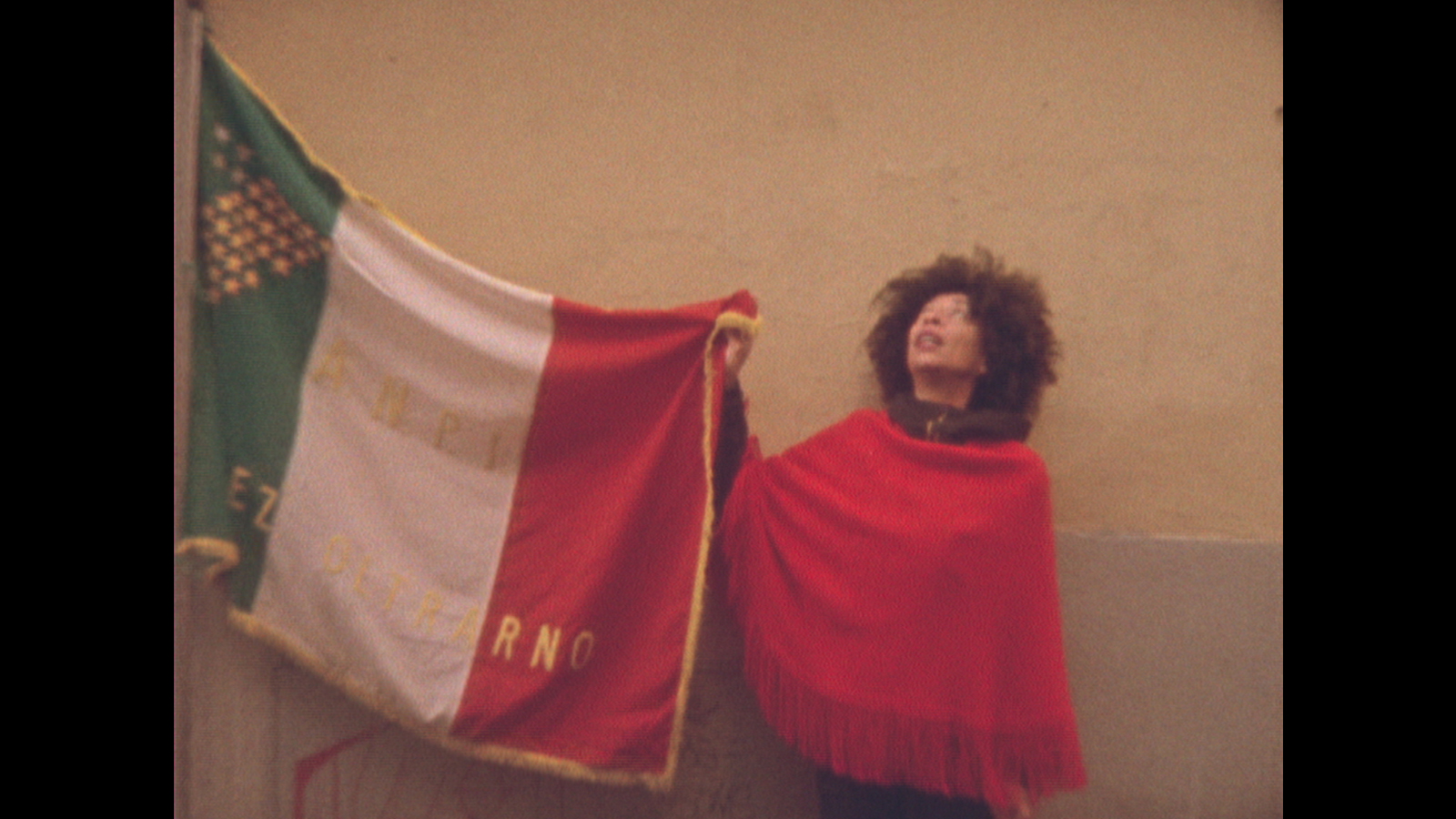 Film screening with live sound performance by Sadi.
Conversations/Conversazioni with Justin Randolph Thompson and Greg De Cuir Jr.
Parascintille is a two-chapter film and sound meditation on the life and legacy of Afro-Florentine resistance fighter Alessandro Sinigaglia. Examining the site of Sinigaglia's murder in Via Pandolfini in Florence along with natural environments that carry a collective memory of guerilla resistance, this work is a poetic film tribute to Black Italian resistance across generations and the transnational underpinnings of these undernarrated historical threads of time.
Filmed in the woods of Tuscany, on site at an annual commemoration of the death of Sinigaglia, and at the Villa Smith, his place of birth, the work features activist and city council representative Antonella Bundu and textual meditations written by the resistance fighter himself.
The work is additionally an intimation of the cultural bridge represented by Sinigaglia's mother Cynthia White, an African American women brought to Italy by a family from Missouri. Her nurturing of a revolutionary is the backdrop for this critical repositioning of power and privilege.
The screening of this silent film is an international premiere and is accompanied by a live sound score by Sadi developed around the idea of caged anxiety and sociospiritual release.
Parascintille is part of the public program around Minted in Enemy Bronze, an exhibition at the British School at Rome by the artist Justin Randolph Thompson. The exhibition presents a dozen films dedicated to the excavation of Black histories in Italy developed through dialogues and exchanges with Black scholars, artists, and activists at sites resonant with atmospheric tension. See the BSR website for more information on the show and other collateral events.
This event, to be presented in person at the Academy, is free and open to the public. Due to limited capacity, we request an RSVP. To attend, please complete the registration form.
Date & time
Tuesday, November 21, 2023
6:30 PM
Location
McKim, Mead & White Building
Security notice
For access to the Academy, guests will be asked to show a valid photo ID. Backpacks and luggage with dimensions larger than 40 x 35 x 15 cm (16 x 14 x 6 in.) are not permitted on the property. There are no locker facilities available.
Event sponsorship
Organized in partnership with the British School at Rome