Kevin Ennis & Eric N. Mack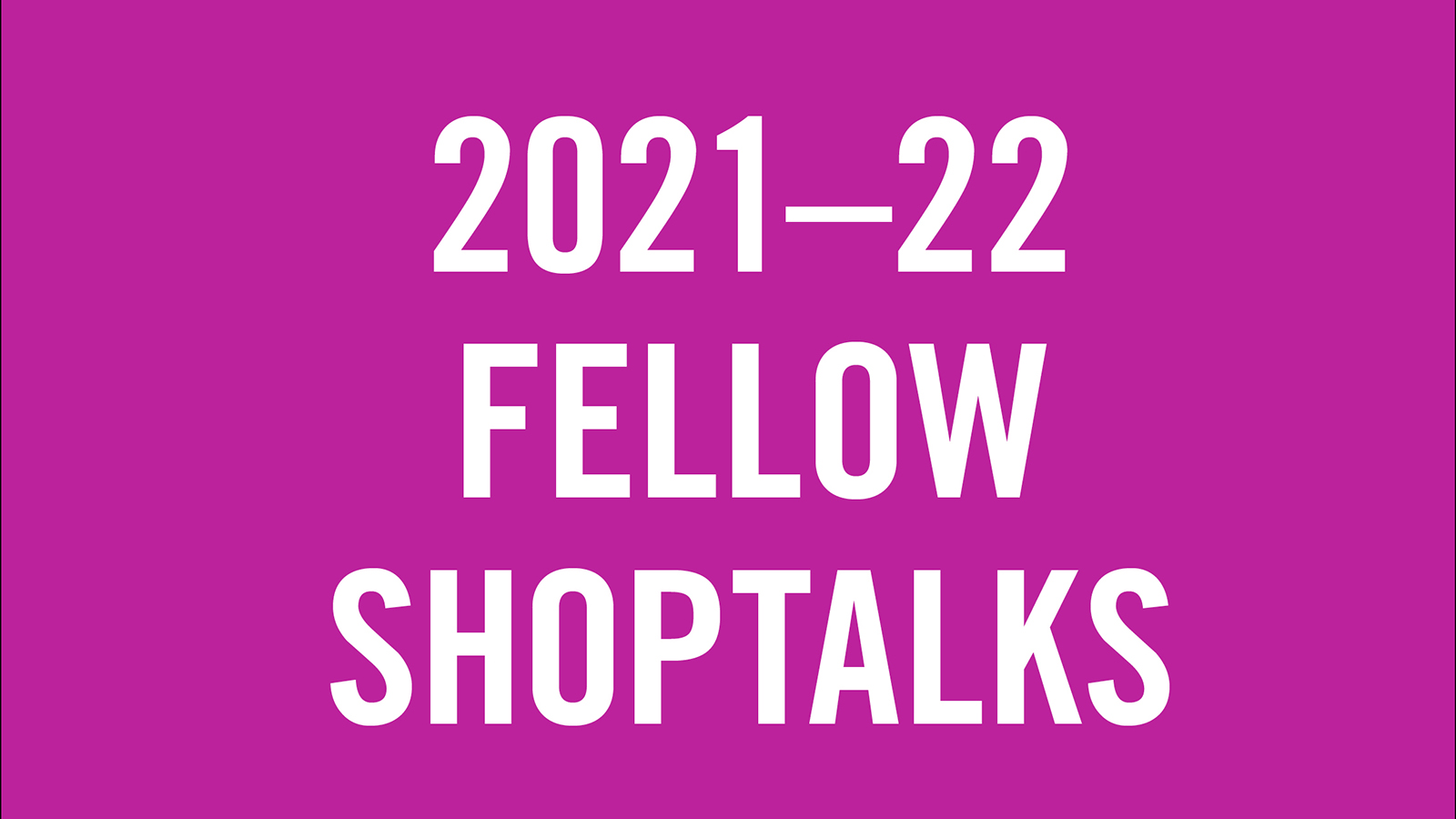 Kevin Ennis
Materiality and Meaning in the Household Textile Industry of Hellenistic Morgantina
Kevin Ennis will be presenting on his dissertation, which analyzes the diachronic development of the household textile industry at the archaeological site of Morgantina, Sicily. In this talk, he will focus on the prevalent practice of weavers impressing and incising small decorations on their tools and consider how this practice can shed light on the relationship between weavers and their craft in antiquity.
Kevin Ennis is the Samuel H. Kress Foundation/Helen M. Woodruff/Archaeological Institute of America Rome Prize Fellow in Ancient Studies and a PhD candidate in the Department of Classics at Stanford University.
Eric N. Mack
In austerity, stripped from its support and worn as a sarong
The shoptalk will include a slide presentation and textile-based installation in the Cryptoporticus. Eric N. Mack's talk will be a balance of drifts and synchronicities, a constellation of meanings affirming where he has been and where he is going.
Eric N. Mack is the Philip Guston Rome Prize Fellow in Visual Art and an artist based in New York.
The shoptalks will be held in English. Ennis will present in the Lecture Room and Mack will present in the Cryptoporticus.
Notice
Space in the Lecture Room is limited, and seats are available on a first-come, first-served basis. If you plan to attend an event with a group of over six guests or students, please inform events [at] aarome.org (events[at]aarome[dot]org) with at least 48 hours prior notice so that special arrangements can be made.
Guests will be asked to comply with Covid-19 safety protocols for events:
Access to the Academy requires the presentation of a valid photo ID and a Green Pass
Masks are required when indoors, and temperature will be checked before entry
Visitor contact information may be shared for contact tracing
Please contact events [at] aarome.org (events[at]aarome[dot]org) with any questions.
Backpacks and luggage with dimensions larger than 40 x 35 x 15 cm (16 x 14 x 6 in.) are not permitted on the property. There are no locker facilities available.
Date & time
Monday, November 8, 2021
6:00 PM
Location
AAR Lecture Room
McKim, Mead & White Building
Via Angelo Masina, 5