Paolo Gioli: Anthropolaroid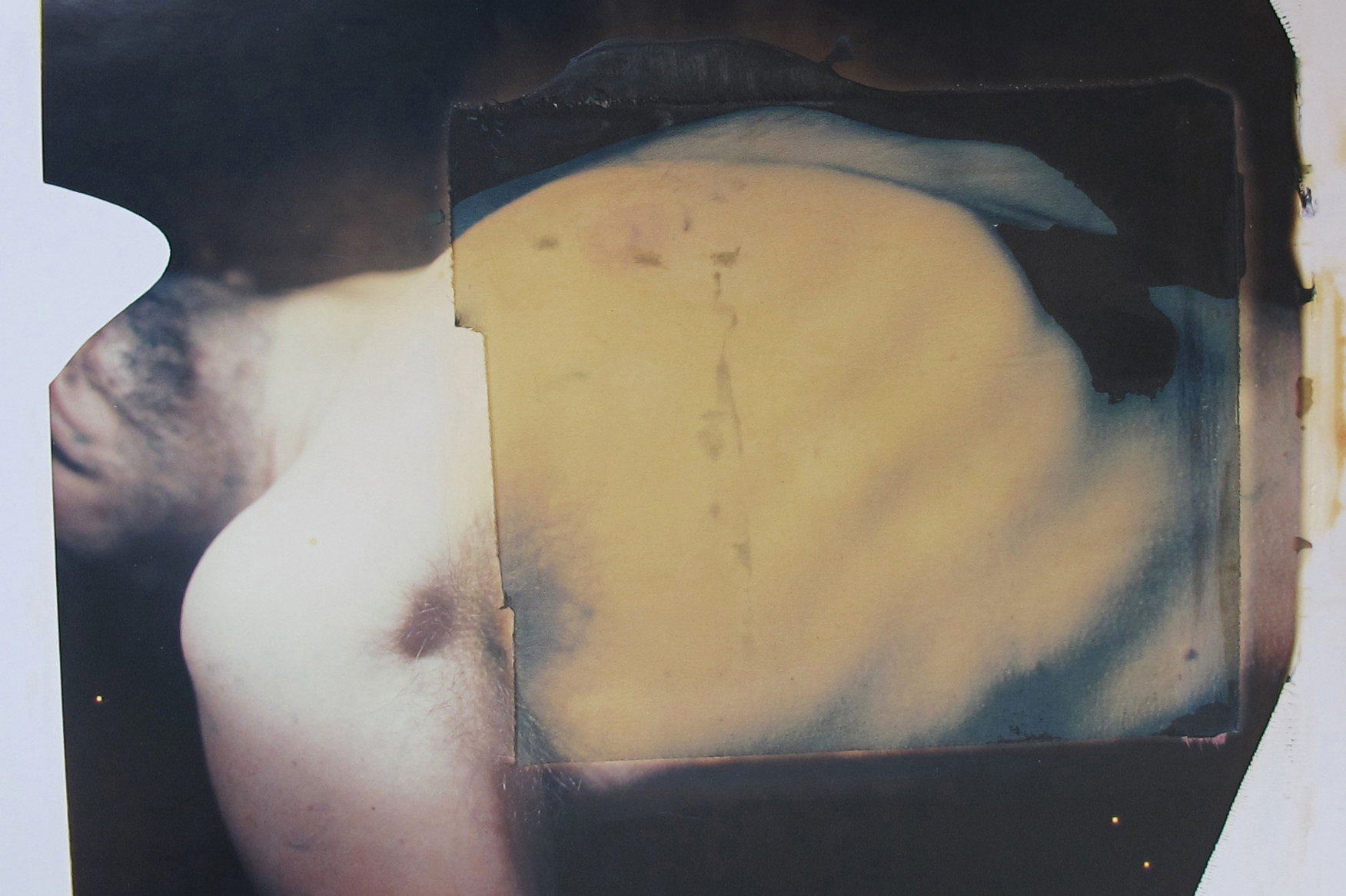 This event is part of the series New Work in the Arts & Humanities: The Body.
The Italian artist Paolo Gioli (1942– ), who studied painting and the nude at the Accademia delle Belle Arti in Venice, has long been preoccupied with the human body. Like his experimental films, which establish "an essential analogy between celluloid and skin as the sensitive interface between the self and the outside world," Gioli's Polaroid transfers use the body and its fragments as a means to interrogate photography's history and theoretical foundations, as well as its dialogue with cinema, printmaking, sculpture, and painting.
After spending a year in New York in the late 1960s, Gioli was among the first artists to master Polaroid transfers following the introduction of SX-70 instant film in 1972. Since then, he has produced a wide range of formally complex works with the gelatin and dye layers of Polaroid emulsion. Using handmade pinhole cameras and alternative paper and silk supports, Gioli marries the most elemental procedures of early photography to a sophisticated use of the one-step film created by Edwin Land, cofounder of the Polaroid Corporation. Among the many fruitful paradoxes of Gioli's work is the way he creates timeless images by condensing a vast iconography into a spontaneous set of dexterous operations with instant film.
This exhibition, part of a series of public events at the American Academy in Rome during 2018–19 exploring the body as a site of subjectivity and meaning from antiquity to the present, features a selection of Gioli's Polaroid transfers. Titled Anthropolaroid, it demonstrates not only the artist's technical virtuosity with the medium, but also his profound meditations upon the human form and the fractured body politic. The accompanying, fully illustrated catalogue includes a text informed by a new interview with Gioli about his work and aspects of his process, as well as the artist's essay "Anthropolaroid," published in Italian in 1979 and translated into English here for the first time.
The exhibition is curated by Peter Benson Miller, Andrew Heiskell Arts Director at the American Academy in Rome. Miller is also editor of the catalogue. Gioli is the Richard Grubman and Caroline Mortimer Photographer-in-Residence at the American Academy in Rome for 2018–19.
The exhibition is on view from October 11 to December 9, 2018, Friday through Sunday, 4:00–7:00pm.
Date & time
Thursday, October 11–Sunday, December 9, 2018
Location
AAR Gallery
McKim, Mead & White Building
Via Angelo Masina, 5