East and West
Conversations/Conversazioni
Yto Barrada & Bartolomeo Pietromarchi – Reverse Flow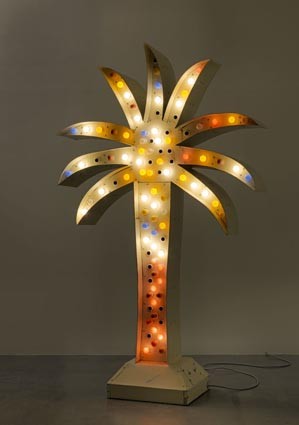 This event is part of the series New Work in the Arts & Humanities: East and West.
In this conversation, which kicks off the American Academy in Rome's 2017–18 theme, East and West, a series of events in several disciplines exploring exchanges and conflicts between the West and the Islamic World, Yto Barrada discusses her work with the MAXXI curator Bartolomeo Pietromarchi. Barrada studied history and political science at the Sorbonne and photography in New York. Her work—including photography, film, sculpture, prints and installations—began by exploring the peculiar situation of her hometown Tangier. Her work has been exhibited at Tate Modern (London), MoMA (New York), The Renaissance Society (Chicago), Witte de With (Rotterdam), Haus der Kunst (Munich), Centre Pompidou (Paris), Whitechapel Gallery (London), and the 2007 and 2011 Venice Biennale.
She was the Deutsche Bank Artist of the Year for 2011, after which her exhibit RIFFS traveled to several cities, including the MACRO in Rome under Pietromarchi's directorship. Barrada is also the founding director of Cinémathèque de Tanger. A comprehensive monograph of her work was published by JRP Ringier in 2013. She is a recipient of the 2013–14 Robert Gardner Fellowship in Photography (Peabody Museum at Harvard University) and was awarded the 2015 Abraaj Prize.
Barrada is the Mary Miss Artist in Residence at the American Academy in Rome in the fall of 2017. The event will be held in English.
The 2017–18 Conversations/Conversazioni series is sponsored by the Helen Frankenthaler Foundation.
Date & time
Tuesday, September 26, 2017
6:00 PM
Location
Villa Aurelia
Largo di Porta S. Pancrazio, 1