We are pleased to share that Stephen Harby (2000 Fellow) has made a bequest intention to endow a Rome Prize Fellowship and Residency in architecture, in memory of the architect Charles Moore (1982 Resident). Harby, an accomplished architect, educator, writer, and watercolorist, seeks to honor Moore's friendship and mentorship, both at the Yale School of Architecture, where Harby was his student, and during Harby's twenty years working for the firm Moore Ruble Yudell.
Harby spoke to AAR from northern Thailand, where he and his husband Kritsada Buajudhavudhivudh are transforming a seventeen-acre rice farm into a future center for the study of traditional Lanna culture. ("Lanna" means "kingdom of a million rice fields.") Several structures have already been built, and more are underway, using salvaged old-growth teak, a traditional building material. Harby is documenting the progress in a series of watercolors.
We might link Harby's passion for careful observation to his time at the Academy, where he said he began to better appreciate "the challenge, the pleasure, and reward that can be found in confronting the built environment." His Fellowship "really turned the page in my life, from practicing architect—creating buildings and environments—to one of studying them."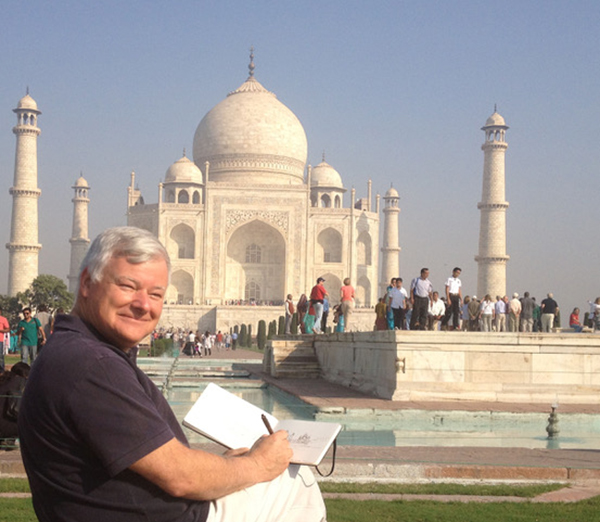 Inspired, Harby expanded the Yale School of Architecture's Rome summer course, in which students immerse themselves in Rome through drawing. Harby and his colleague Alexander Purves boosted the program's enrollment and popularity, exposing hundreds of students to the Eternal City over fourteen years. "Students told us that it was one of the most important experiences they had at Yale," Harby recounted, noting the critical support of then-dean Robert A. M. Stern.
Harby also runs a business organizing international tours that focus on the built environment. In February, he brought a group that included Yale architecture faculty to Rome. They stopped by AAR for lunch and visited the studio of Yale alums Jennifer Newsom and Tom Carruthers (2023 Fellows).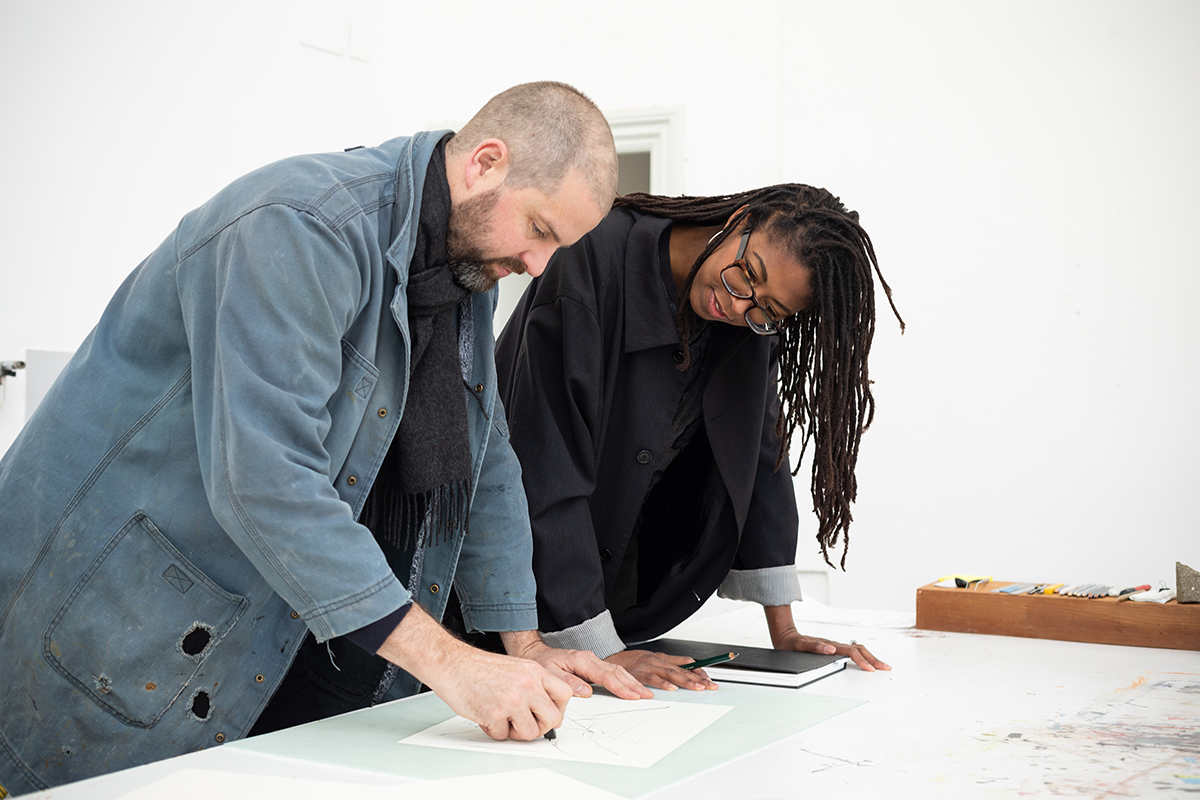 Harby was motivated to plan his gift out of gratitude for AAR's influence and a desire to pay it forward. "Running such a place is extremely challenging, and we can't ever count on continued prosperity and flushness," said Harby. "When there's an influence so galvanizing and so critically important as a year at the American Academy, those of us who support it want to provide the resources so that it can go on forever."