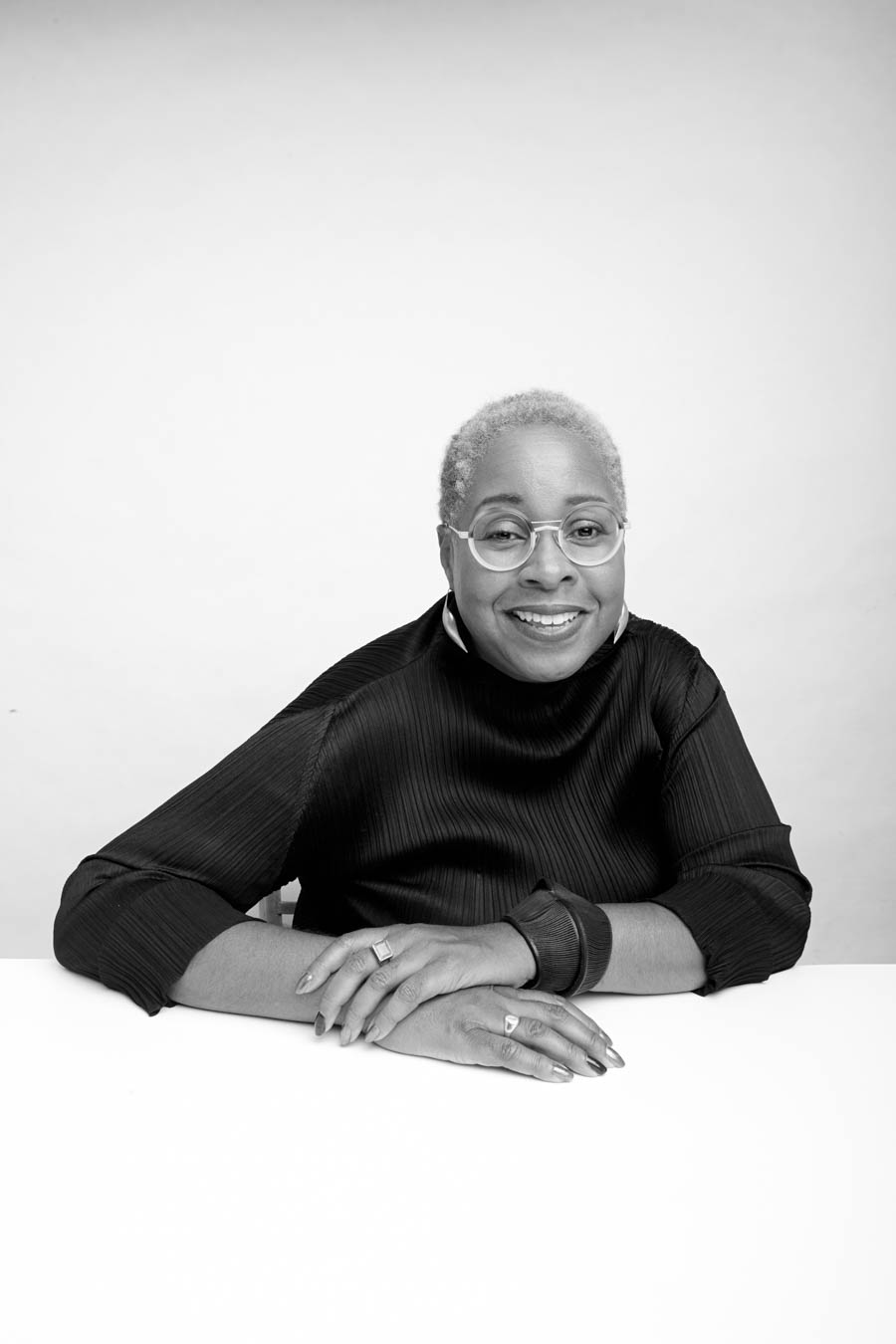 Mabel O. Wilson
William A. Bernoudy Architect in Residence
Profession
Nancy and George Rupp Professor of Architecture, Graduate School of Architecture, Planning, and Preservation, Columbia University
Professor, African American and African Diaspora Studies Department, Columbia University
Director, Institute for Research in African-American Studies, Columbia University
Biography
The National Building Museum's 2021 Vincent Scully Prize is only the latest in a series of accolades for Mabel O. Wilson, whose distinguished career has examined how race and Blackness intersect with the built environment. She has recently explored these concerns in real space. Reconstructions: Architecture and Blackness in America was an exhibition that she cocurated last year at the Museum of Modern Art. Wilson was also a part of the architectural team that designed the Memorial to Enslaved African American Laborers, completed at the University of Virginia in 2020. Her impact in print has been equally dedicated: she coedited Race and Modern Architecture: A Critical History from the Enlightenment to the Present (2020) and is developing another book, titled Building Race and Nation: Slavery and Dispossession Influence on American Civic Architecture.
Wilson is the Nancy and George Rupp Professor of Architecture of Architecture, Planning and Preservation at Columbia University, where she is also a professor in the African American and African Diaspora Studies Department and director of the Institute for Research in African-American Studies. Through her collaborative studio practice Studio&, she articulates how race is manifest in the built environment, and how Blackness creates spaces of imagination, refusal, and desire. The scope of Studio& is transdisciplinary, spanning written works, performances, architectural and curatorial projects, critical research, and installations.
Wilson spoke at the Academy's conference The City: Traces of Urban Memories in May 2021.
The photograph of Mabel O. Wilson was taken by Dario Calmese.