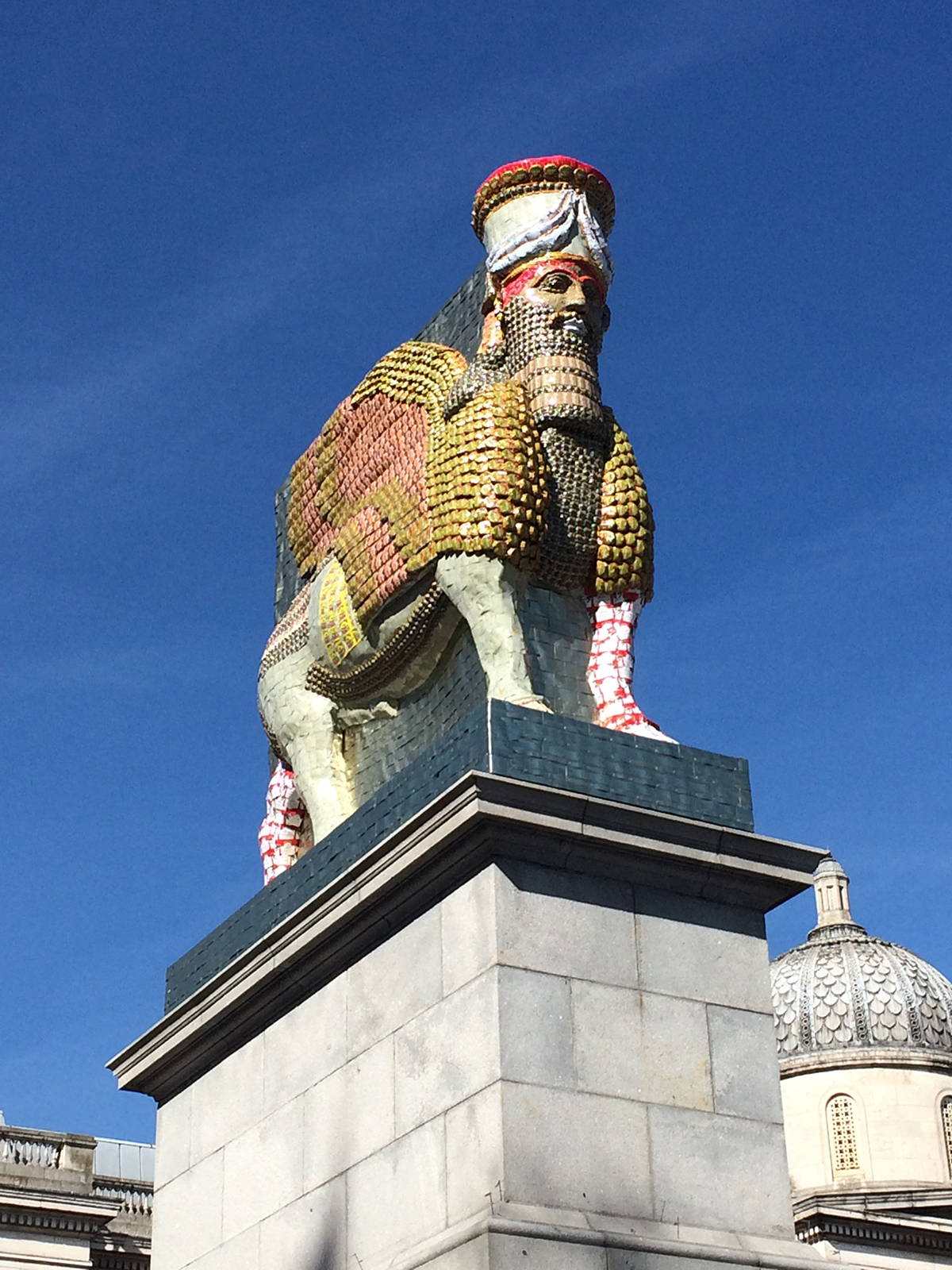 Michael Rakowitz
Deenie Yudell Resident in the Visual Arts
December 5, 2022–January 27, 2023
Profession
Visual Artist, Chicago
Professor of Art Theory and Practice, Northwestern University
Biography
Based in Chicago, Michael Rakowitz is a sculptor, an installation and mixed-media artist, and professor of art theory and practice at Northwestern University. His work, often created in collaboration with studio assistants and other workers, centers on connecting people, places, and historical narratives across centuries by reimagining lost and looted artifacts, architecture, and cultures using ordinary everyday objects and materials.
His work, whose subjects range from ancient Middle Eastern kingdoms to nineteenth-century colonial powers to contemporary political situations, has been shown internationally. The Museum of Contemporary Art, Chicago hosted his first US museum survey, Backstroke of the West, in 2017. A year later he produced a commissioned work for the Fourth Plinth in London's Trafalgar Square in 2018, re-creating an ancient stone statue (ca. 700 BC) from the Nineveh city gates, destroyed by the Islamic State in 2015, using ten thousand empty cans of Iraqi date syrup.
Food plays an important role in Rakowitz's work. Initiated in 2003, the ongoing Enemy Kitchen is a food truck run by US veterans and refugee chefs that serves Iraqi fare to Chicagoans. Spoils (2011) featured a meal served on plates looted from Saddam Hussein's palaces that were purchased on eBay but later repatriated to Iraq. Rakowitz is the author of A House with a Date Palm Will Never Starve (2019), a cookbook with recipes on the many uses of date syrup by dozens of chefs and food writers, including Alice Waters, founder of the Academy's Rome Sustainable Food Project.
Recent solo exhibitions include The Monument, the Monster and the Maquette at Rhona Hoffman Gallery in Chicago and Reappearances at Frac Lorraine in France. Upcoming shows will be held at Barbara Wien Gallery in Berlin, the Green Art Gallery in Dubai, and the Stavanger Art Museum in Norway.