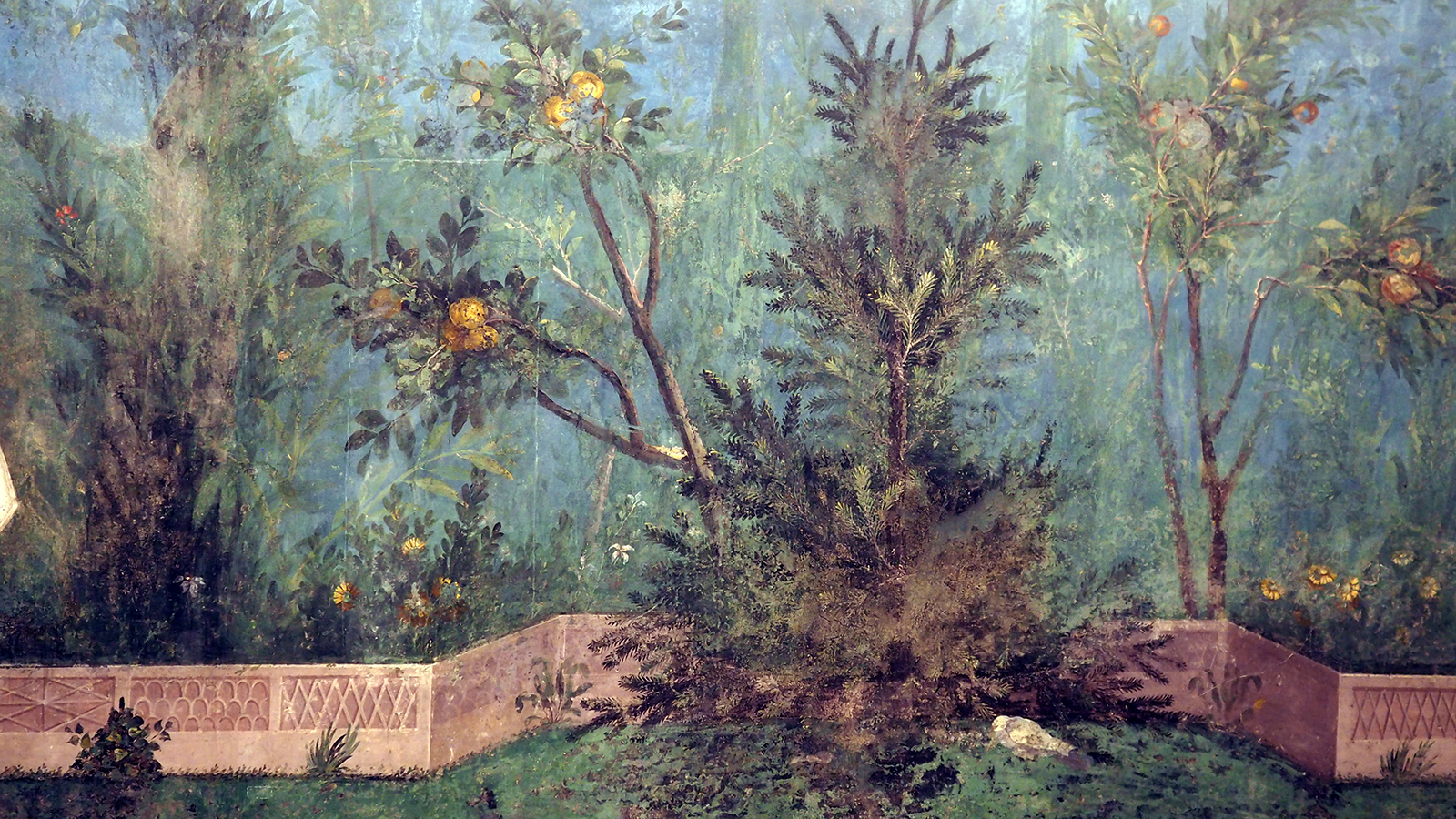 Overview
The deadline to apply for the 2023 Classical Summer School program has passed. Please check back for information about the 2024 Classical Summer School.

This five-week program is designed to provide qualified graduate students and middle school, high school, and college/university teachers with a well-founded understanding of the growth and development of the city of Rome through a careful study of material remains and literary sources. Exceptional undergraduate applicants will be considered in rare circumstances.
Rome began as a cluster of Iron Age huts on a hill overlooking the Tiber River. This tiny settlement eventually grew to become the capital of an empire that stretched across the entire Mediterranean basin. The city's development reflects its long and complex relationships with the other peoples of the Italian peninsula, in particular the Etruscans and Greeks, as well as multiple influences from individuals and groups who came to the city as slaves, merchants, or immigrants. Continuously inhabited since its foundation, the city has been frequently rebuilt, with layer rising upon layer. This course aims to provide participants with a deep understanding of ancient Rome as an urban setting (from the Etruscan/early Roman period through late antiquity) through close attention to sources and evidence for ancient topography, art, and architecture, as well as the reconstruction of diverse identity experiences in the ancient city.
Dates (2023 Program)
June 19–July 21, 2023
Application Deadline (2023 Program)
January 15, 2023.
Notification of acceptance: March 2023.
Notification of AAR scholarships: March 2023.
Director (2023 Program)
Sanjaya Thakur, Judson Bemis Professor in the Humanities and Professor of Classics, Colorado College.
Costs and Lodging (2023 Program)
The program fee of $4,500 includes tuition, housing, some meals and the cost of trips to sites in and around Rome. All participants are eligible for an American Academy in Rome scholarship (a minimum of $1,500). While we work to provide scholarship support for all participants, high school teachers will receive priority.
Participants will be housed in apartments near the Academy. Participants will be provided with a minimum of five dinners per week at AAR or a local restaurant. The program fee does not include airfare, personal expenses (or additional, unplanned expenditures), breakfasts, any travel not directly related to the program of the Summer School, nor expenses such as laundry, tips, amusements, or shopping.
Application Materials
An application consists of a completed online application form, personal essay (up to 500 words), curriculum vitae, two (2) letters of recommendation, and, for undergraduate applicants only, academic transcripts. Please thoroughly read the 2023 Program Guidelines (link at the bottom of the page) before completing the Classical Summer School application.
There is no application fee.
Scholarships and Payment
All participants are eligible for an American Academy in Rome scholarship (a minimum of $1,500). A number of other (much larger) scholarships are offered through the American Academy in Rome and can be applied for as part of the program application.
Applicants are also strongly encouraged to apply for funding and scholarships offered through their home institution, regional and state classical organizations, however these applications are submitted independently from the Classical Summer School application. Please see list of 2023 Awards for Study (link below) for more information and eligibility.
Deadline for receipt of full payment of program costs is May 1, 2023. Payment instructions will be provided upon confirmation of program participation.