Building an Idea: McKim, Mead & White and the American Academy in Rome, 1914–2014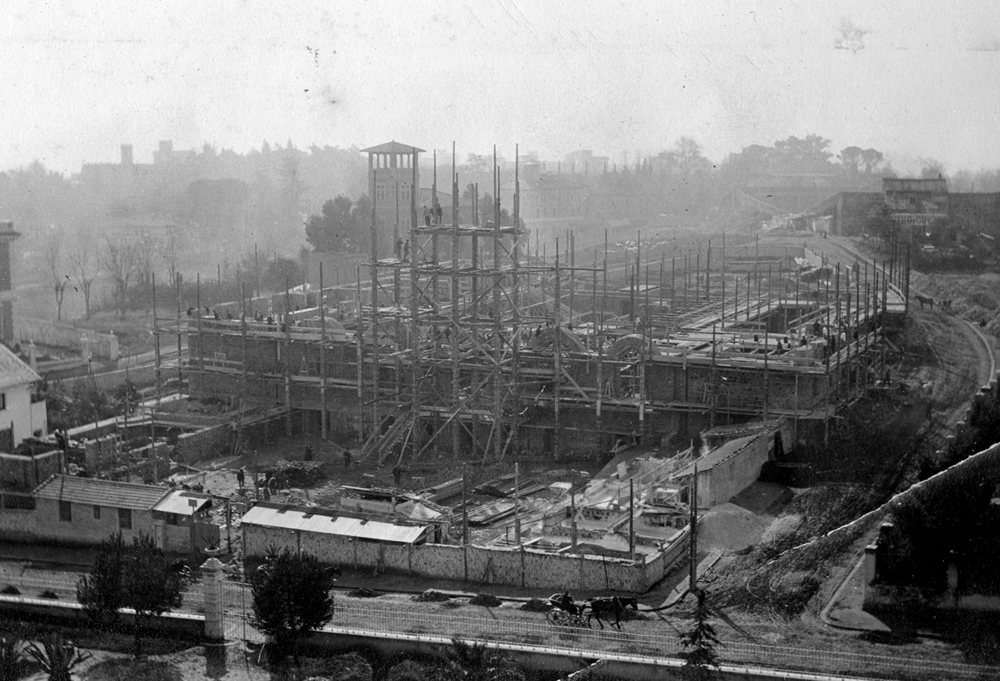 In 2014, the American Academy in Rome celebrates the centenary of its main building, the only project designed by the legendary architectural firm McKim, Mead & White in Europe. Marking the occasion, this exhibition of drawings, plans, photographs, and other archival material, curated by the noted architectural historian Marida Talamona, traces the design, construction and early critical reception of the structure.
Unlike many other foreign academies in Rome, the McKim, Mead & White Building was conceived and constructed as the physical manifestation of a powerful generative idea: that the arts and humanities flourish and grow when they exist together in a single, residential context. The exhibition will feature unpublished designs and plans that have recently resurfaced in the Archivio di Stato di Roma and the Archivio Storico Capitolino, with additional material from the Istituto Nazionale per la Grafica. These institutions, along with the Ordine degli Architetti di Roma, are collaborating with the American Academy to realize the exhibition and catalogue. The architect Umberto Riva is responsible for the exhibition design.
Replete with essays by Marida Talamona, Barry Bergdoll, Francesca Romana Stabile, Paola Porretta, and current Rome Prize Fellow Lindsay Harris, among others, the illustrated catalogue promises to be the most definitive resource to date on the McKim, Mead & White Building.
Remarks will be given at 7:30pm on the opening night. The exhibition is open on Fridays, Saturdays, and Sundays from 4:00 to 7:00pm until June 29, 2014.
Support for this exhibition was provided in part by a grant from the Carnegie Corporation of New York and from the Gladys Krieble Delmas Foundation. Additional support was provided by the Ordine degli Architetti, PPC di Roma e Provincia, AbbVie, Banca Popolare di Ancona, 3P SIM SpA, Associazione Italiana Tecnica Economica Cemento, and Sisal.
Under the High Patronage of the President of the Republic of Italy.
Date & time
Wednesday, May 21–Sunday, June 29, 2014
Location
AAR Gallery
McKim, Mead & White Building
Via Angelo Masina, 5