Cinque Mostre 2020: Convergence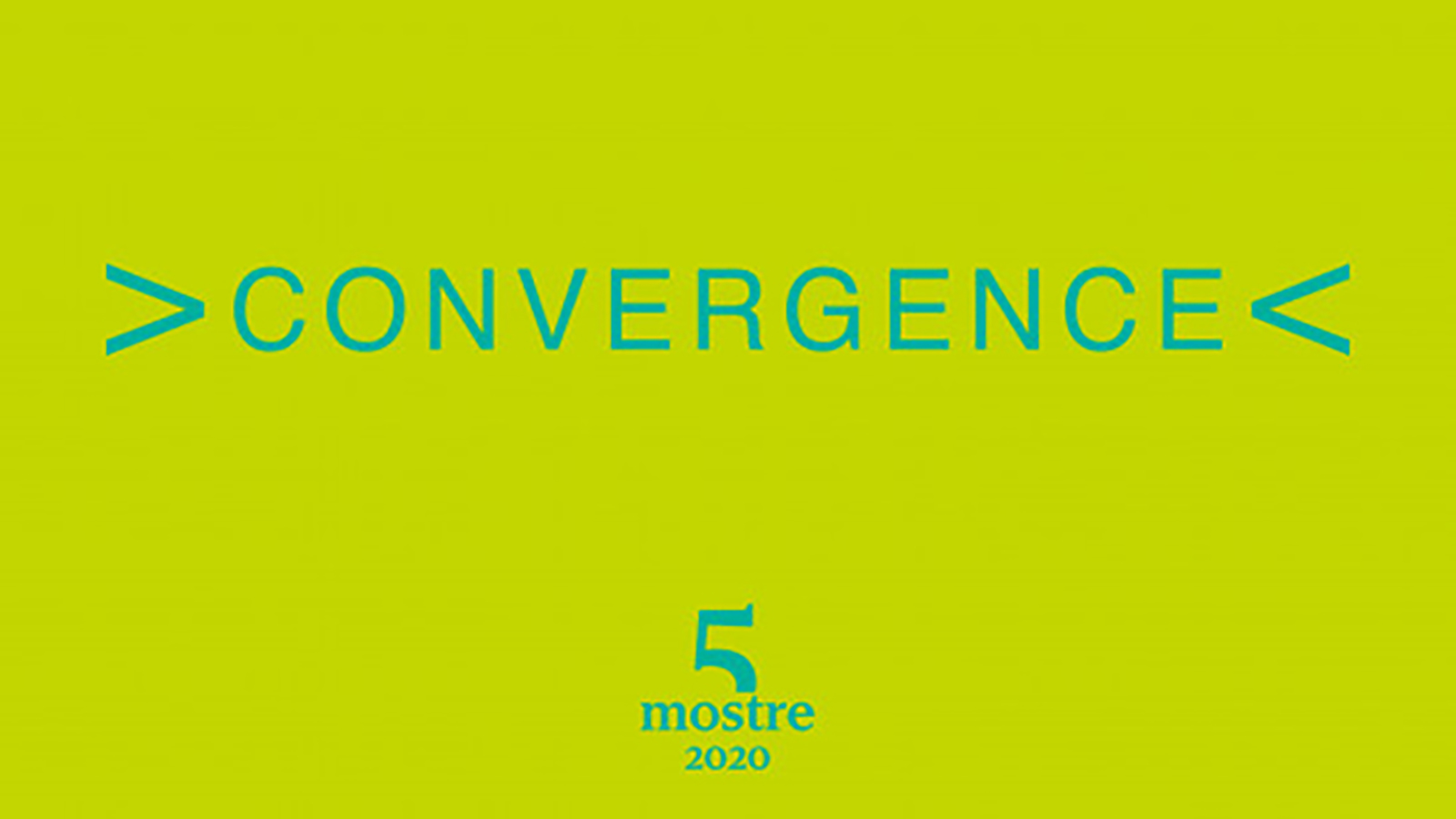 Curated by: Elizabeth Rodini and Ilaria Gianni
Opening: February 20, 2020, 6:00–9:00pm
Gallery hours: Saturday and Sunday, 4:00–7:00pm
Free entrance
Artists: Azza Abo Rebieh, Samiya Bashir, Garrett Bradley, David Brooks, Matthew Brennan + Eugenia Morpurgo, Dina Danish + Jean-Baptiste Maitre, Rä di Martino, Corinna Gosmaro, John Jesurun, Giovanna Silva, and Pamela Z.
Convergence is the theme of the 2020 edition of Cinque Mostre, the annual collective exhibition at the American Academy in Rome featuring work by current Rome Prize Fellows, Italian and Affiliated Fellows, and invited artists. In honor of the Academy's 125th anniversary and its year-long celebration of cultural and intellectual encounters in Rome, Convergence is a cross-disciplinary exploration of the visual and performing arts installed throughout the Academy building.
"To converge" is to come together, to mingle and intertwine, to coalesce into something new—as two eyes see two images that the brain fuses into a multidimensional whole. The concept of convergence transcends disciplines. It can be applied to the arts and sciences, to technology and the environment, to language, politics, and opinion. When ideas converge, fresh possibilities arise; when viewpoints converge, they reframe our perspectives. In moments of conflict and times of tension, convergence can be a framework for resolution.
Sociologists, psychologists, and cultural critics use this term when discussing a fusion of outlooks and modes of expression. Convergence is equally apparent in the natural world, describing how streams flow into one another and air currents merge into the winds overhead—but also, as revealed in the site-specific work of Matthew Brennan and Eugenia Morpurgo, how familiar landscapes are encountering and responding to environmental change. As our physical present meets our climatic future, the promise of convergence is overshadowed by the danger of collision. Indeed, convergence can be menacing, buffeting us against the unfamiliar, forcing us to adjust to new norms and threatening sameness as we seek to preserve our individuality.
The artists of Cinque Mostre 2020 explore these paradoxes, including the experiences we share and those that divide us. Working in words, sound, projection, photography, and a range of tactile media, they offer their own forms of transformative convergence. Languages strange and familiar mingle in the theatrical and sonic installations of John Jesurun and Pamela Z; Dina Danish and Jean-Baptiste Maitre mash up classical emblems with everyday objects, much as Corinna Gosmaro explores the imprint of old on new within our collective memories. The stories of Rome, its monuments, residents, and visitors, become entangled in the works of Samiya Bashir, Garrett Bradley, and Giovanna Silva.
These spiraling interactions reflect the American Academy's 125th anniversary theme of "Encounters," which underscores the cultural intersections—intellectual, creative, and social—that have defined the institution since its founding. Appropriately, with the expanded aims and ambitions of the Academy, the artists of Cinque Mostre 2020 represent an international group of diverse origins, experiences, ages, and backgrounds, from the Roman performance artist Rä di Martino to the Syrian printmaker Azza Abo Rebieh to the Brooklyn-based visual artist David Brooks. Convergence honors their distinctions as well as the ideas that bring them together.
Acknowledgments
The exhibition is made possible by the Adele Chatfield-Taylor and John Guare Fund for the Arts. Special thanks to the KNIR and to the Mondriaan Fonds for their support of the project by Dina Danish and Jean-Baptiste Maitre.
Opening Night Performances
John Jesurun, Philoktetes, with Antonio Fazzini, Silvia Gallerano, and Giulio Maroncelli, 6:30 and 7:45pm. Seating is limited and first-come first-served.
Pamela Z, Sonora Spolia, with Pamela Z, Alana Mailes, and Joel Pattison, 7:00pm.
Rä di Martino, (Star) Dust, written by Chiara Valerio, with Iaia Forte and Alessandro Pezzali, music by Mauro Remiddi (Porcelain Raft), 8:15pm.
Date & time
Thursday, February 20–Sunday, March 29, 2020
Location
AAR Gallery
McKim, Mead & White Building
Via Angelo Masina, 5