Scarcely a week goes by without seeing the publication of a new volume by a Fellow or Resident of the American Academy in Rome. From a major new translation of the Iliad by Emily Wilson (2006 Fellow) to Jhumpa Lahiri's new collection Roman Stories (written in Italian and translated into English by the author), we have assembled a partial selection of AAR Fellows' astonishing output to create this fall 2023 reading list. From academic books to memoirs, from novels to verse, there is something for every reader. 
The Academy has curated this list for editorial purposes only. We receive no commission whatsoever if books are purchased through any of the below links. Book descriptions are primarily drawn from publishers' synopses. Prices are accurate at the date of publishing. 
Nonfiction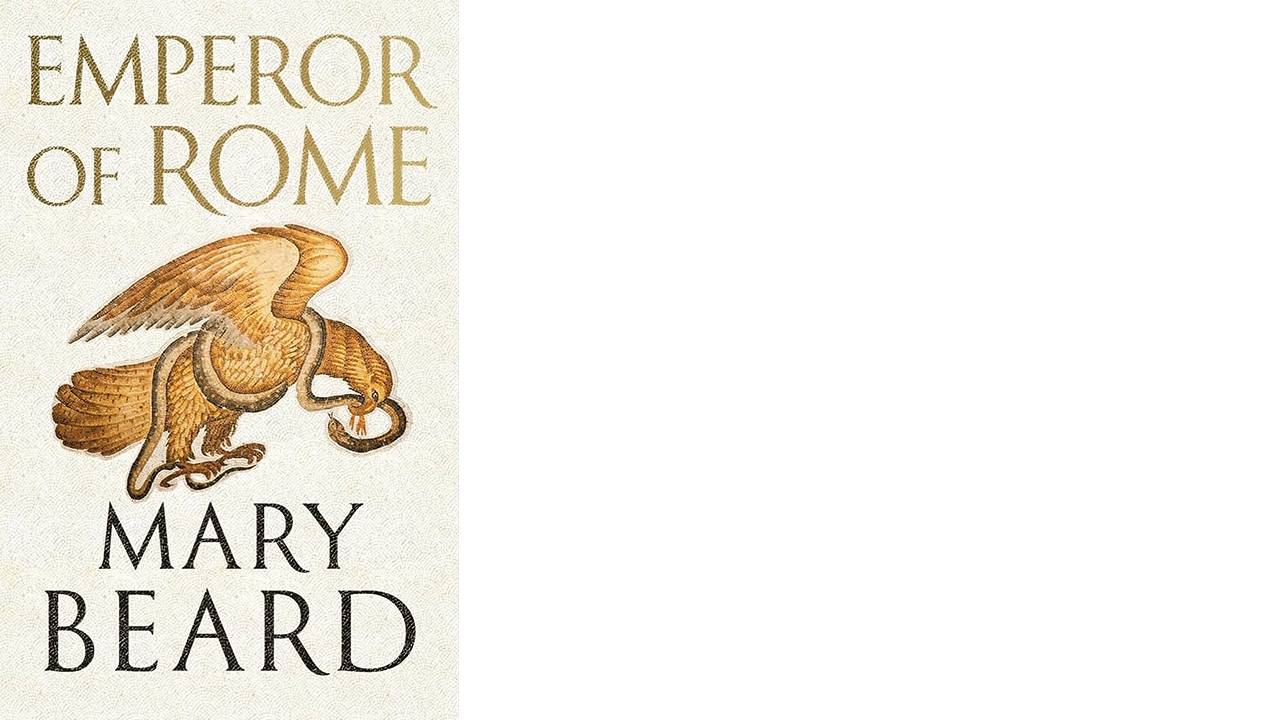 Emperor of Rome: Ruling the Ancient Roman World
By Mary Beard (2019 Resident)
From $34.49 on Amazon and $37.19 on Bookshop
In her international bestseller SPQR, Mary Beard told the thousand-year story of ancient Rome, from its slightly shabby Iron Age origins to its reign as the undisputed hegemon of the Mediterranean. Now, drawing on more than thirty years of teaching and writing about Roman history, Beard turns to the emperors who ruled the Roman Empire, beginning with Julius Caesar (assassinated 44 BCE) and taking us through the nearly three centuries--and some thirty emperors--that separate him from the boy-king Alexander Severus (assassinated 235 CE). W. W. Norton, hardcover, 512 pages.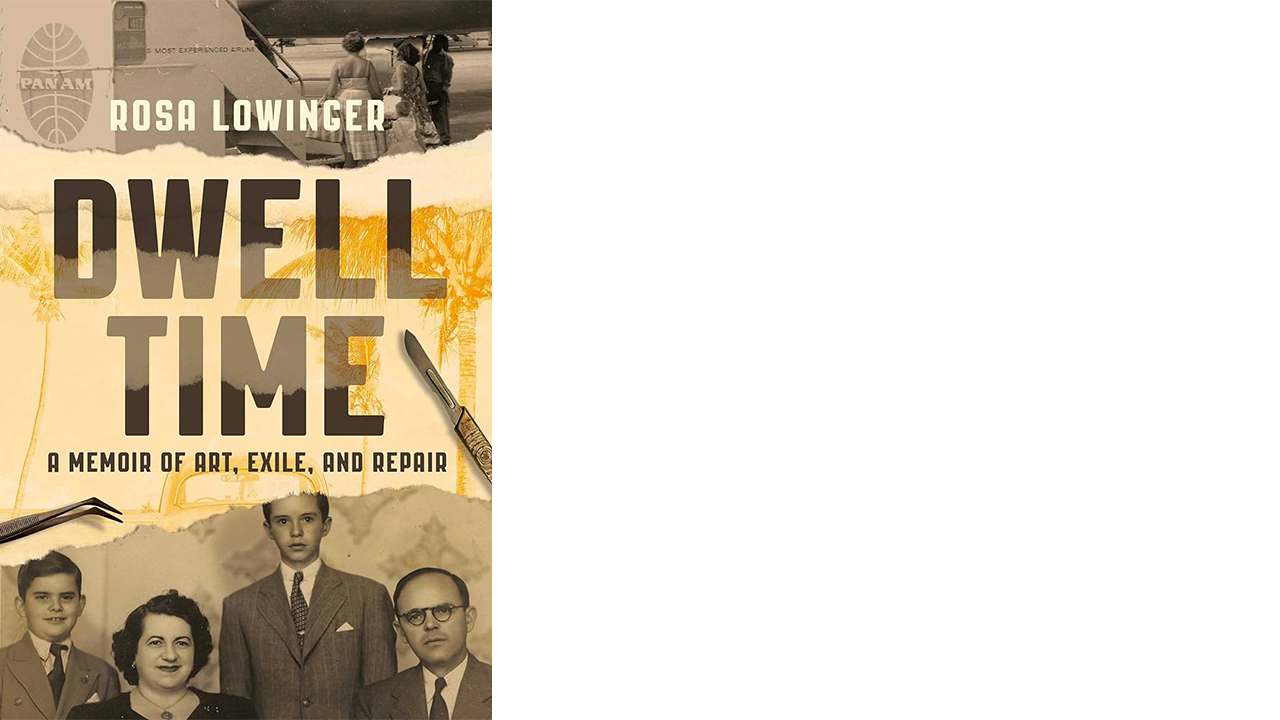 Dwell Time: A Memoir of Art, Exile, and Repair
By Rosa Lowinger (2009 Fellow)
From $27.99 on Amazon and $26.03 on Bookshop
What Kirkus describes as a "masterful revelation about life and art imitating each other in maintenance and repair" in a starred review, Dwell Time is an illuminating debut memoir by one of the few prominent Latinas in the field of art and architectural conservation; a moving portrait of a Cuban Jewish family's intergenerational trauma; and a story about repair and healing that will forever change how you see the objects and places we cherish and how we manage damage and loss. Row House Publishing, hardcover, 360 pages.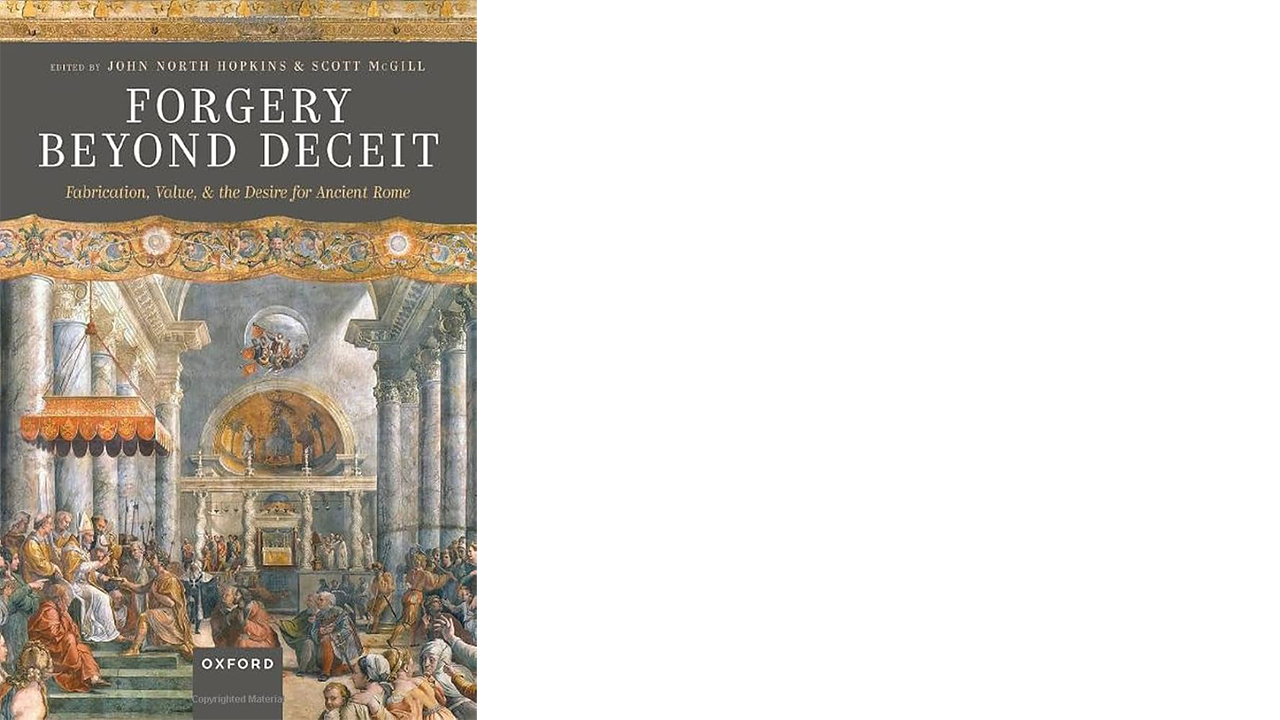 Forgery Beyond Deceit: Fabrication, Value, and the Desire for Ancient Rome
Edited by John North Hopkins (2009 Fellow) and Scott McGill
From $130.00 on Amazon and $149.50 on Bookshop (Preorder)
What do forgeries do? Forgery Beyond Deceit: Fabrication, Value, and the Desire for Ancient Rome explores that question with a focus on forgery in ancient Rome and of ancient Rome. Its chapters reach from antiquity to the twentieth century and cover literature and art, the two areas that predominate in forgery studies, as well as the forgery of physical books, coins, and religious relics. The book examines the cultural, historical, and rhetorical functions of forgery that extend beyond the desire to deceive and profit. It analyses forgery in connection with related phenomena like pseudepigraphy, fakes, and copies; and it investigates the aesthetic and historical value that forgeries possess when scholarship takes seriously their form, content, and varied uses within and across cultures. Of particular interest is the way that forgeries embody a desire for the ancient and for the recovery of the fragmentary past of ancient Rome. Oxford University Press, hardcover, 464 pages.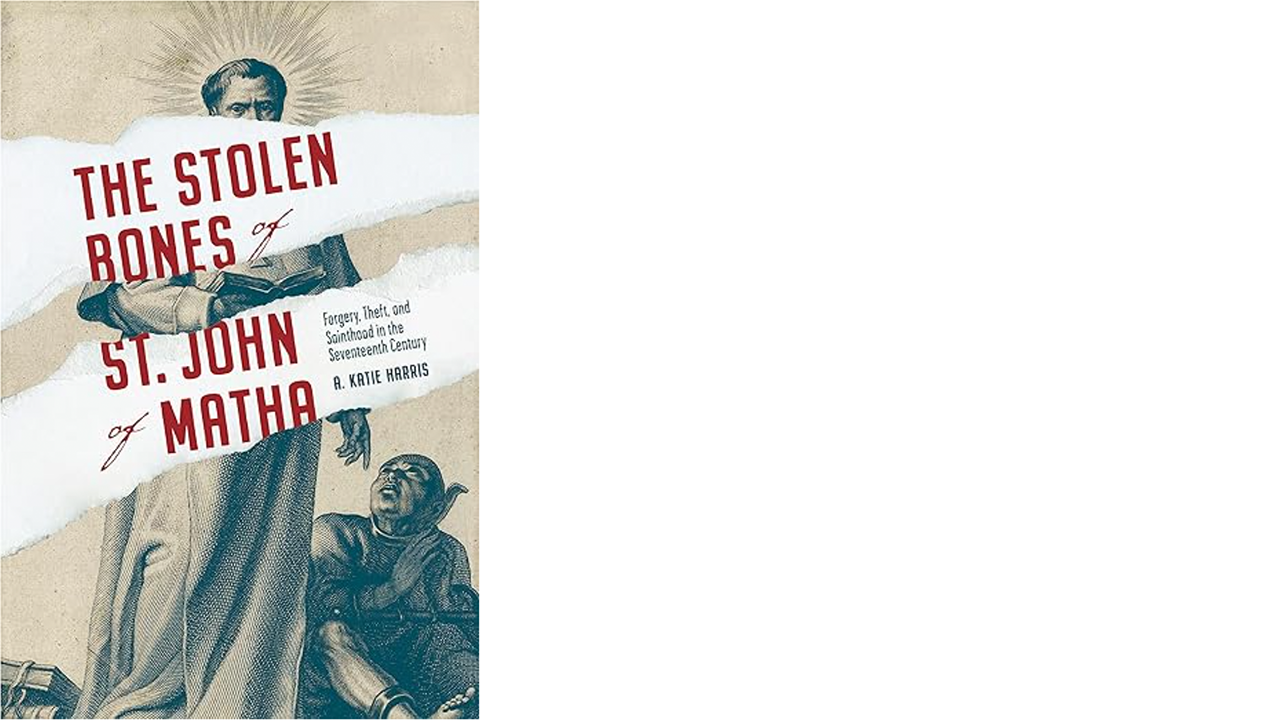 The Stolen Bones of St. John of Matha: Forgery, Theft, and Sainthood in the Seventeenth Century
By A. Katie Harris (2005 Fellow)
From $119.95 on Amazon and $142.94 on Bookshop
On the night of March 18, 1655, two Spanish friars broke into a church to steal the bones of the founder of their religious institution, the Order of the Most Holy Trinity. This book investigates this little-known incident of relic theft and the lengthy legal case that followed, together with the larger questions that surround the remains of saints in seventeenth-century Catholic Europe. Drawing on a wealth of manuscript and print sources from the era, A. Katie Harris uses the case of St. John of Matha's stolen remains to explore the roles played by saints' relics, the anxieties invested in them, their cultural meanings, and the changing modes of thought with which early modern Catholics approached them. Engaging and accessible, The Stolen Bones of St. John of Matha raises an array of important questions surrounding relic identity and authenticity in seventeenth-century Europe. It will be of interest to students, scholars, and casual readers interested in European history, religious history, material culture, and Renaissance studies. Penn State University Press, hardcover, 242 pages.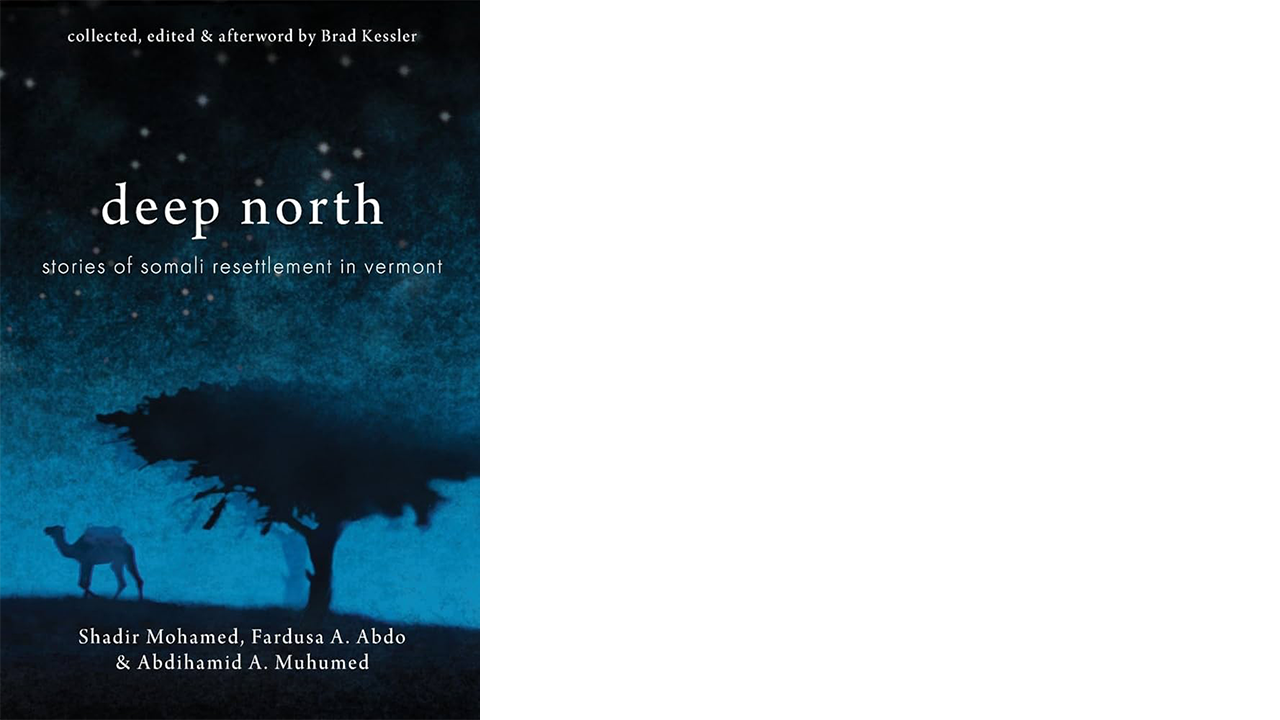 Deep North: Stories of Somali Resettlement in Vermont
Collected and Edited by Brad Kessler (2009 Fellow)
From $14.00 on Amazon and $13.02 on Bookshop
What is it like to leave your home, friends and family and start a new life in a foreign country? How does one survive war in Africa and make a new life in one of the smallest, coldest, whitest corners of the United States? Deep North tells the story of three Somali survivors--a camel herder, a farmer, a single mother of seven--and how after years of struggle, each eventually found a home in Vermont. Told in their own voices, by them and for their children, their stories are both heartbreaking and heroic and shed light on the unique opportunities and challenges Vermont presents to refugees and new Americans. Onion River Press, paperback, 82 pages.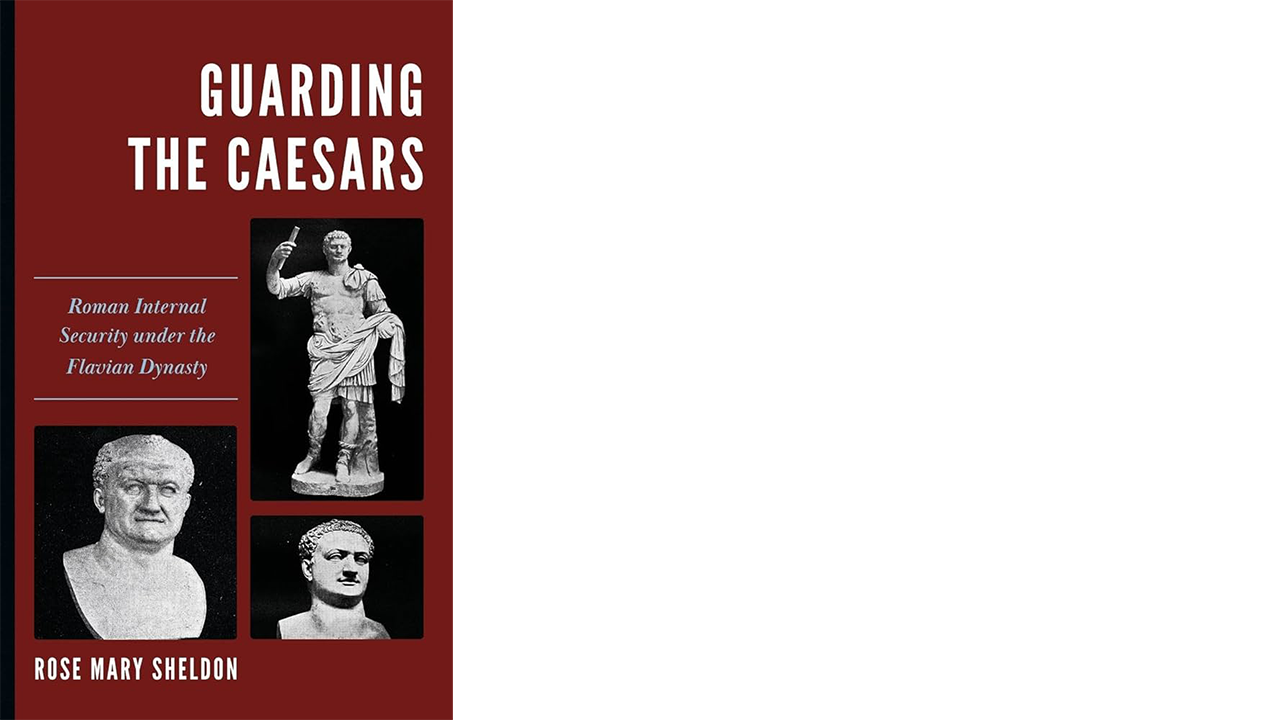 Guarding the Caesars: Roman Internal Security under the Flavian Dynasty
By Rose Mary Sheldon (1981 Fellow)
From $52.00 on Amazon
Guarding the Caesars is the story of the survival of the Flavian emperors in Rome. The dynasty produced three of the most famous and productive rulers in the Roman Empire. Vespasian built the Colosseum. Titus won the Great Jewish War of 66–70, and his men were responsible for the destruction of the Temple in Jerusalem. Domitian, perhaps Rome's greatest builder, is responsible for many of the buildings we connect with Rome today. He was without a doubt among the most controversial of all Roman rulers and the subject of much debate still today. The Flavian dynasty begins with the death of the four successors to the Julio-Claudians and ends with the dramatic assassination of Domitian in his own palace. In between, there are numerous attempts to kill the sitting emperor. Seventy-five percent of all Roman emperors died of assassination—the highest rate of any monarchy in the world. This is the story of how the emperors' security services tried to keep three of them alive. Rowman & Littlefield, paperback, 452 pages.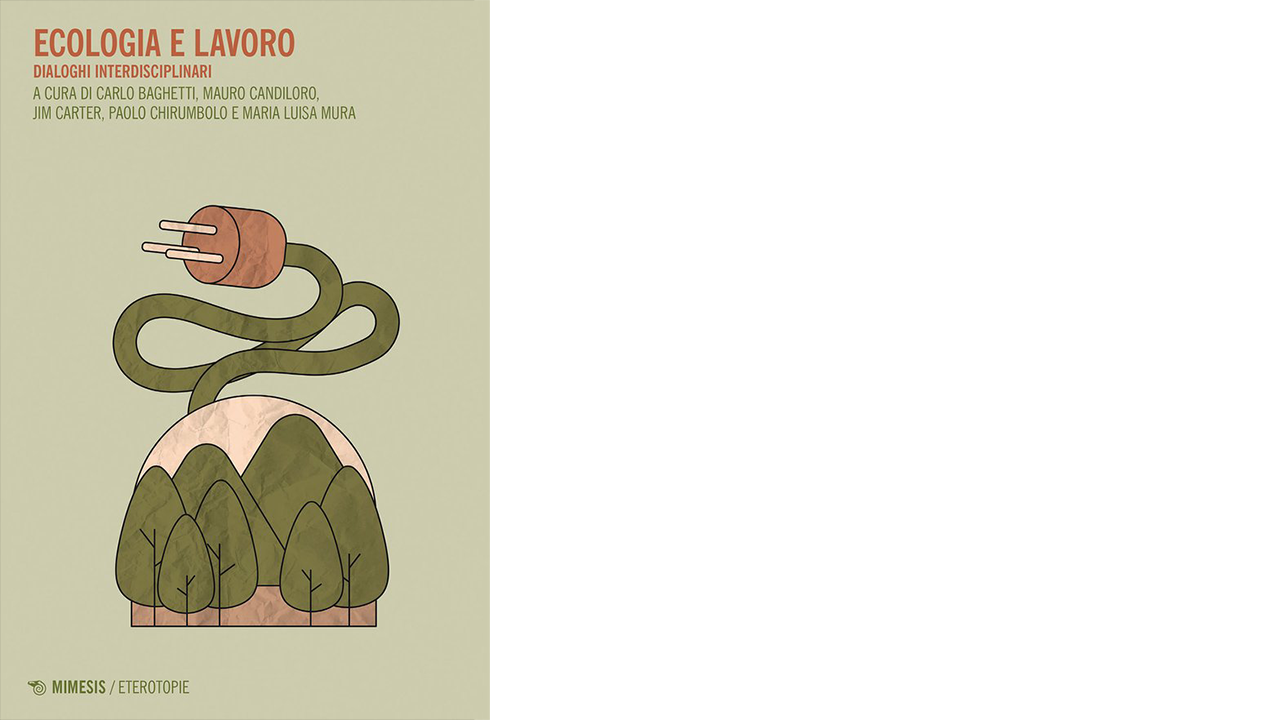 Ecologia e lavoro
Edited by Jim Carter (2019 Fellow), Carlo Baghetti, Mauro Candiloro, Paolo Chirumbolo, and Maria Luisa Mura 
From 32.30 euros from Mimesis Editions
Ecological protection and work are two fundamental aspects, unfortunately often put into competition, to guarantee our presence of this planet. So far, the opportunities to reflect organically and explicitly on their relationship and how it is elaborated in contemporary artistic-cultural representations have been rare and, except for a few works, this combination has not yet been the subject of a systematic analysis. While the idea of work, production and even that of progress are rapidly changing in the face of evidence of environmental impact, the "Ecologia e lavoro" axis of the Projet OBERT (Observatoire Européen des Récits du Travail) has felt the need to proceed with an excavation of Italian artistic culture, to better understand how the relationship between man-work-environment has changed from the Second Industrial Revolution to today. Mimesis Editions, 442 pages. Italian.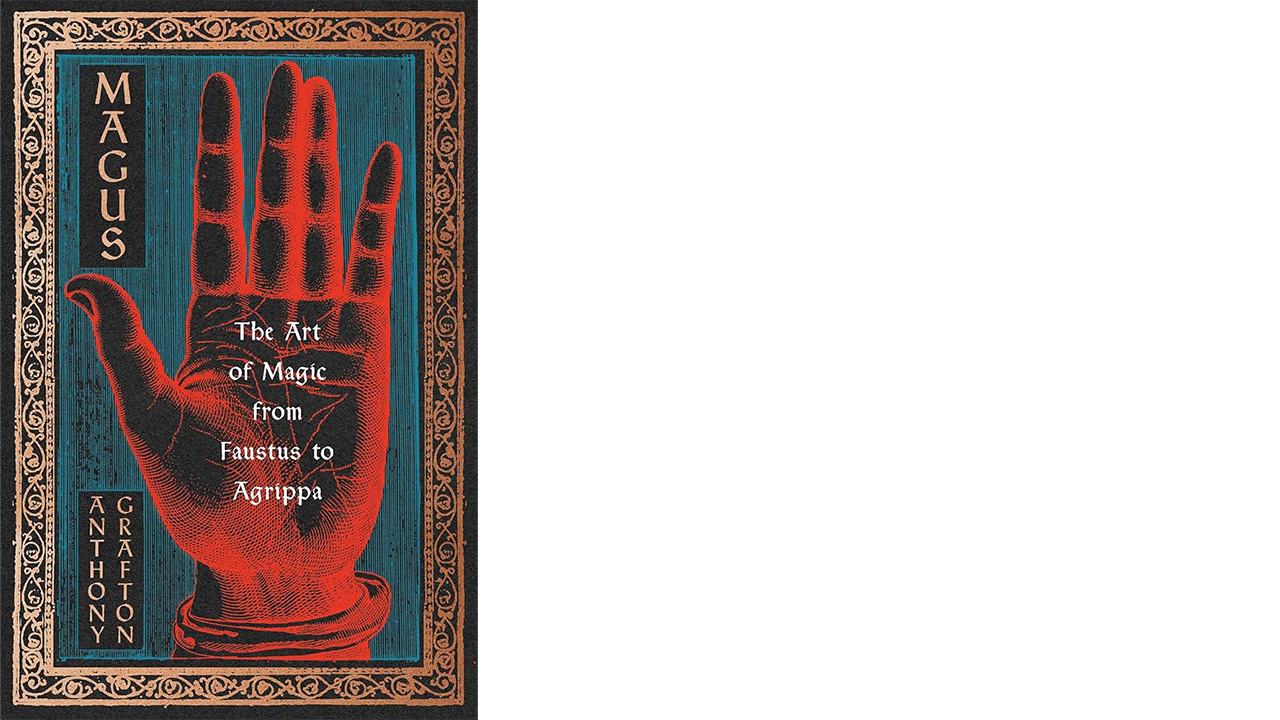 Magus: The Art of Magic from Faustus to Agrippa
By Anthony Grafton (2004 Resident)
From $39.95 on Amazon and $39.95 on Bookshop (Preorder)
In literary legend, Faustus is the quintessential occult personality of early modern Europe. The historical Faustus, however, was something quite different: a magus―a learned magician fully embedded in the scholarly currents and public life of the Renaissance. And he was hardly the only one. Anthony Grafton argues that the magus in sixteenth-century Europe was a distinctive intellectual type, both different from and indebted to medieval counterparts as well as contemporaries like the engineer, the artist, the Christian humanist, and the religious reformer. Alongside these better-known figures, the magus had a transformative impact on his social world. Resituating the magus in the social, cultural, and intellectual order of Renaissance Europe, Grafton sheds new light on both the recesses of the learned magician's mind and the many worlds he inhabited. Belknap Press, hardcover, 304 pages.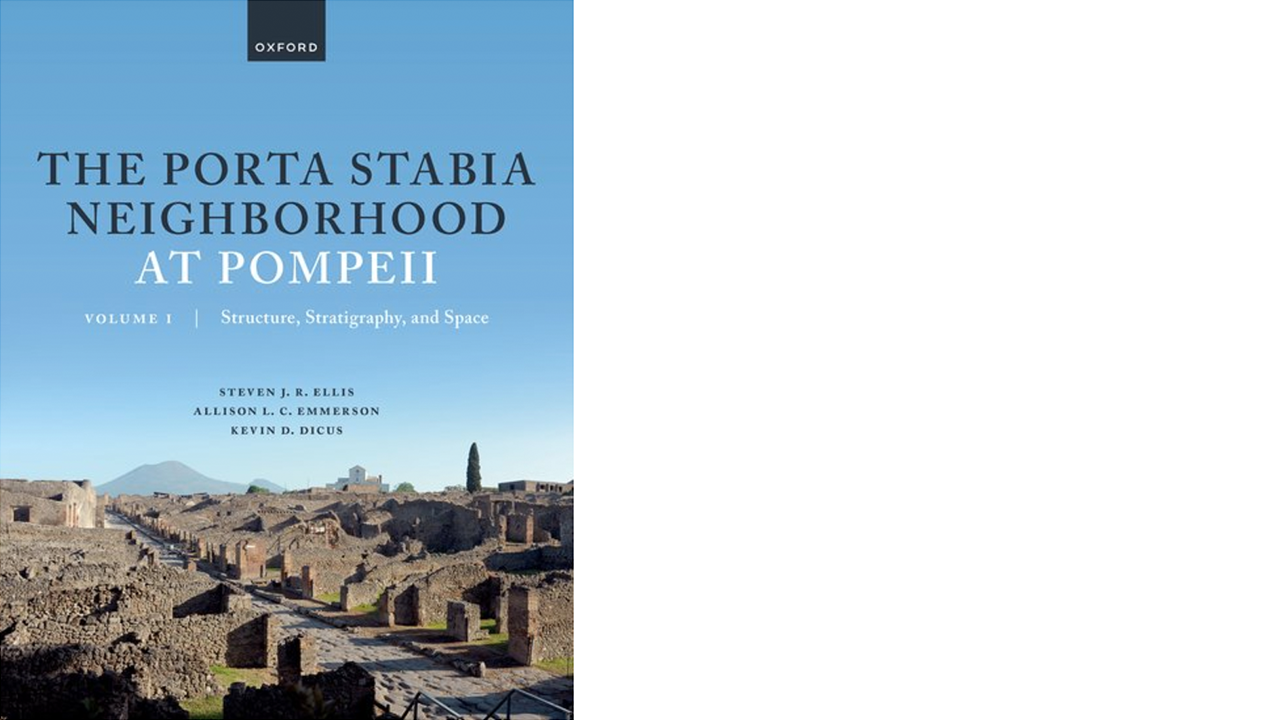 The Porta Stabia Neighborhood at Pompeii, Volume I: Structure, Statigraphy, and Space
By Steven Ellis (2013 Fellow), Allison Emmerson (2019 Fellow), and Kevin Dicus (2017 Fellow)
From $190.00 from Oxford University Press (Preorder)
The first book to come out of an AAR and University of Cincinnati archaeological project in Pompeii, this volume brings together the data and interpretations from the excavation of an entire Pompeian neighborhood, providing a new interpretation of the history of Pompeii, including an investigation into the deepest urban deposits at Pompeii. The book additionally focuses on a sub-elite Pompeian neighborhood, providing new insight into the broader socio-economic fabric of the city. Oxford University Press, hardcover, 784 pages.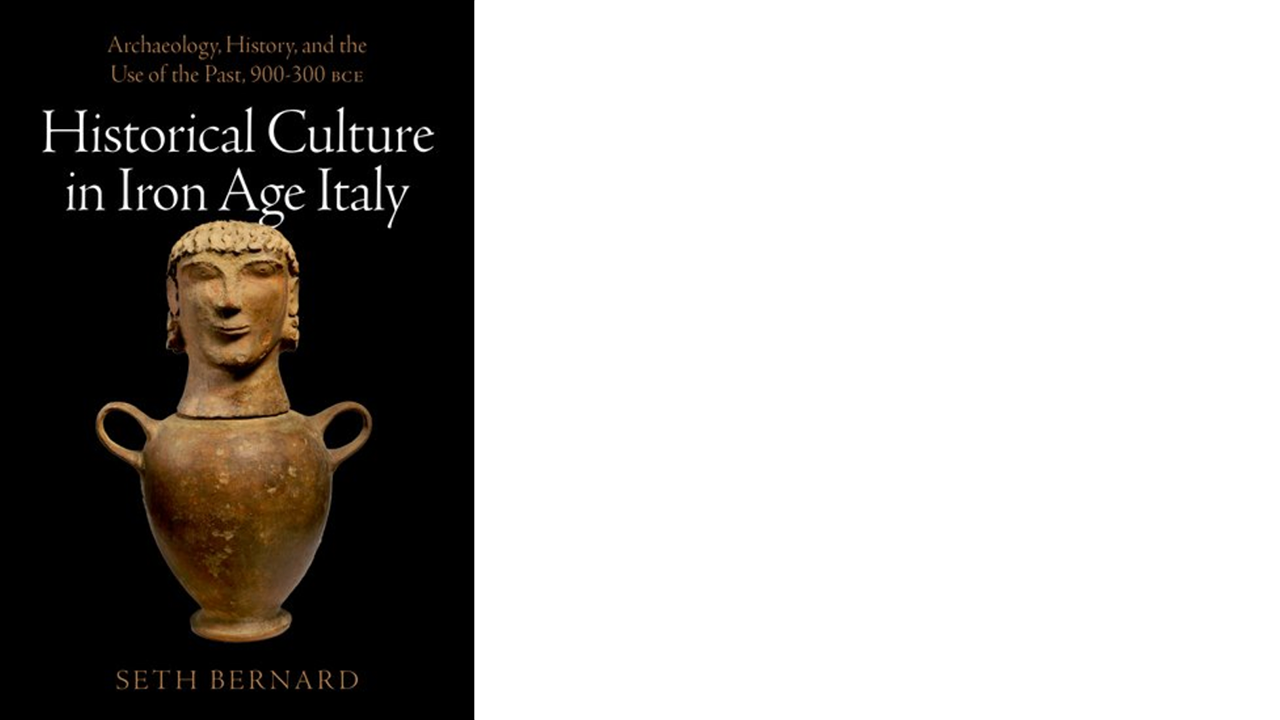 Historical Culture in Iron Age Italy: Archaeology, History, and the Use of the Past, 900-300 BCE
By Seth Bernard (2011 Fellow)
From $73.20 on Amazon and $95.45 on Bookshop
Long before the emergence of Roman historical writing, the societies of Iron Age Italy were actively engaged in transmitting and using their past. This book provides a first account of this early historical interest, providing a sort of prehistory of historical thought in Italy leading down to the first encounters with Roman expansion. From the Early Iron Age to the fifth and fourth centuries BCE, Italian communities can be seen actively using burial practices, images, special objects, calendars, and various other media to record and transmit history. Drawing from current anthropological and archaeological theory, the book argues for collecting this material together under the broad rubric of "historical culture," as the socialized mode of engagement with the past. Historical Culture in Iron Age Italy will be of wide interest to historians and archaeologists of Early Rome and Italy, as well as all those thinking broadly about modes of historical transmission, and the intersections between archaeology and history. Oxford University Press, hardcover, 320 pages.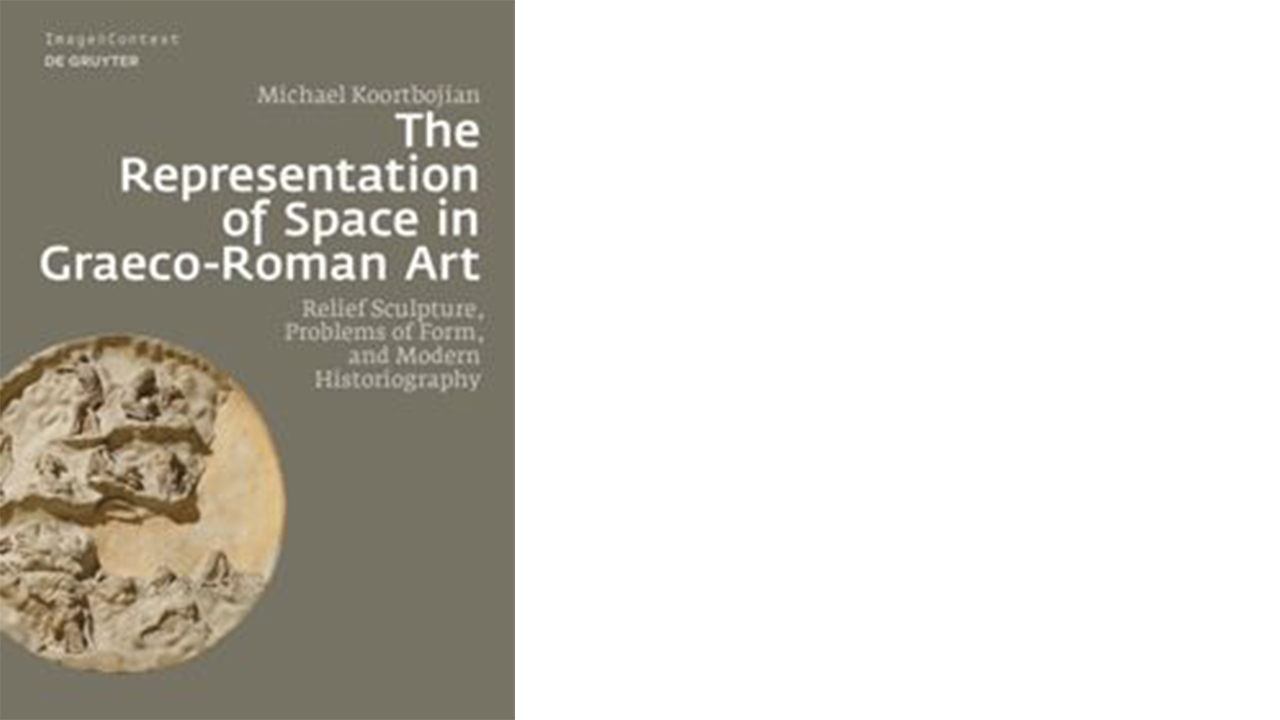 The Representation of Space in Graeco-Roman Art: Relief Sculpture, Problems of Form, and Modern Historiography
By Michael Koortbojian (1999 Fellow)
From $149.99 on Amazon and $172.59 on Bookshop (Preorder)
This book assesses the role of relief in the representation of space in Graeco-Roman artistic practice and its study—from Winckelmann to the mid-twentieth century —when Classical art developed as a theoretical discipline. The role of relief in the history of ancient sculpture has long been acknowledged, yet the problems posed by an engagement with the representation of space have not been a subject of specific and sustained inquiry. Neither a conventional history nor a comprehensive historiography, this book traces the study of relief - of its formal character, its artistic purpose, its aesthetic significance, and its historical treatment. By means of a wide array of examples, the book demonstrates that the visual strategies employed to represent space during the Graeco-Roman period were a continuously evolving repertory tied to the refinement of techniques and the transformation of styles that those techniques brought into being. De Gruyter, hardcover, 360 pages.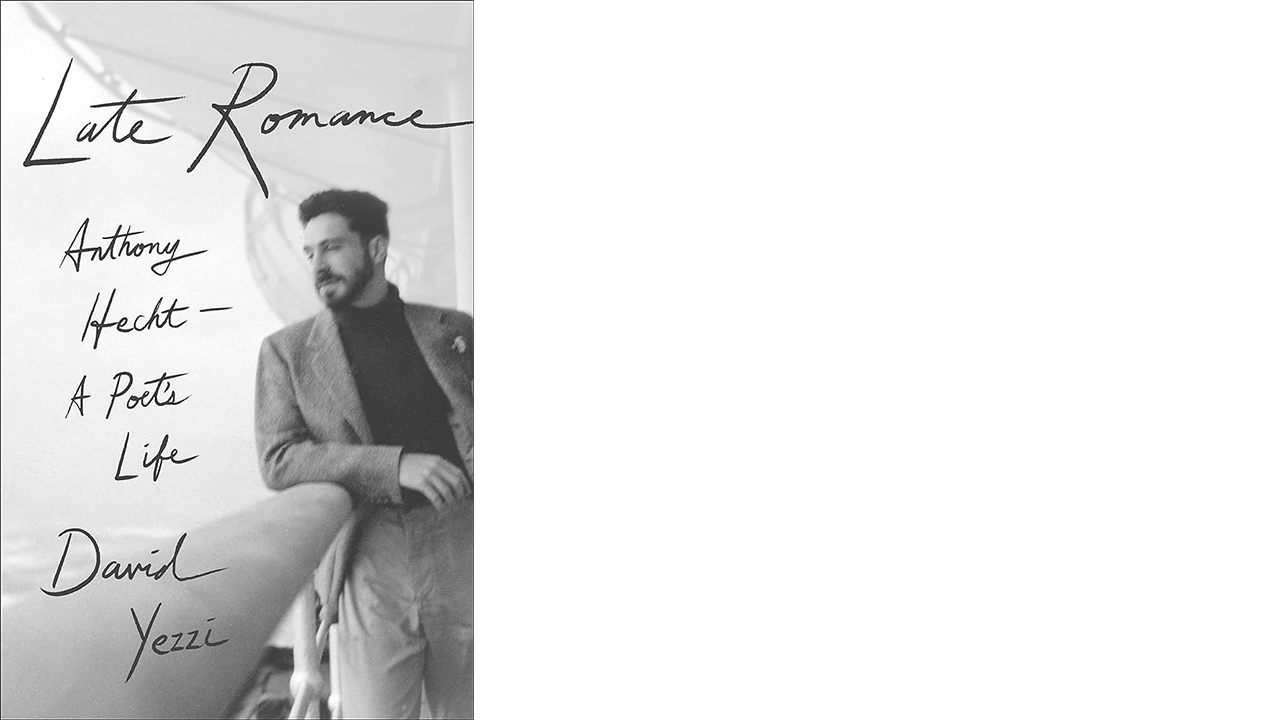 Late Romance: Anthony Hecht—A Poet's Life
By David Yezzi
From $40.00 on Amazon and $37.20 on Bookshop (Preorder)
Anthony Hecht (1923-2004), a 1952 Fellow and 1969 Resident at the American Academy in Rome, was one of America's greatest poets, winner of the Pulitzer Prize, and widely recognized as a master of formal verse that drew on wide-ranging cultural and literary sources, as well as Hecht's experiences as a soldier during World War II, during which he fought in Germany and Czechoslovakia and helped to liberate the Flossenburg concentration camp. Published to celebrate the 100th year of his birth, and to coincide with a new edition of his collected poems (to be published by Knopf), Late Romance is the definitive, dramatic biography of a uniquely-gifted writer and AAR Fellow. St. Martin's Press, hardcover, 480 pages.
Fiction and Poetry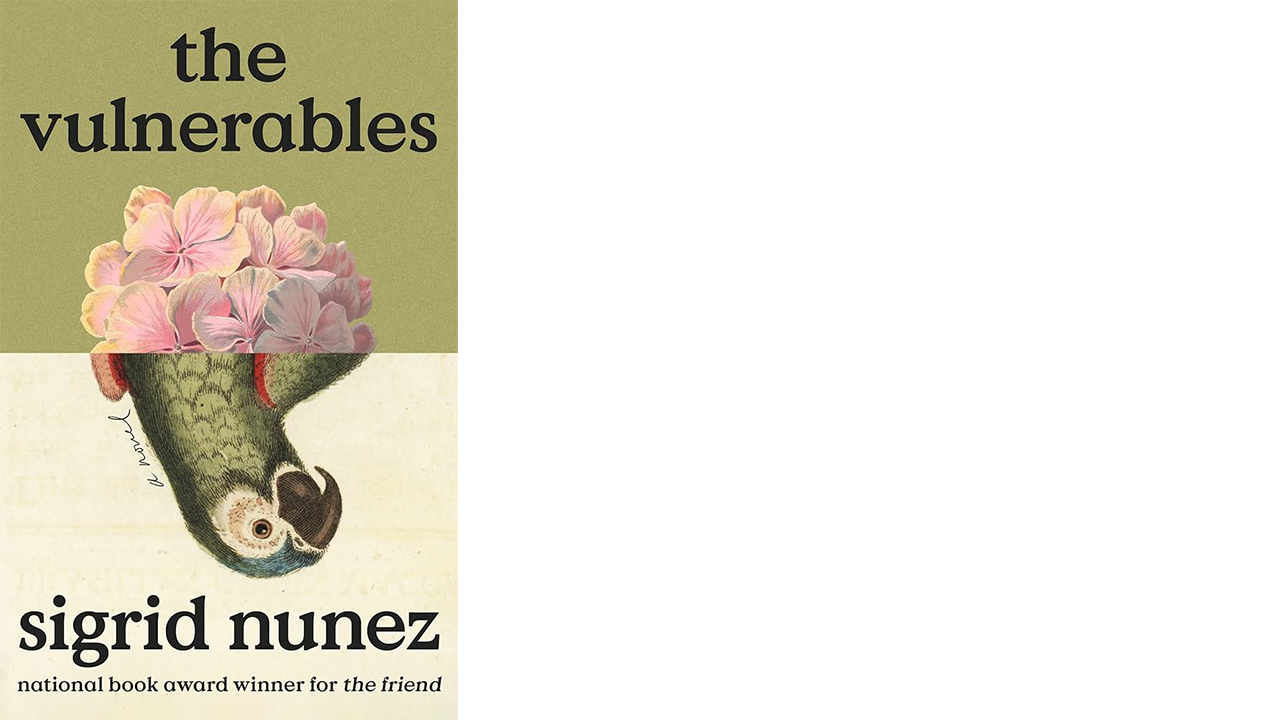 The Vulnerables
By Sigrid Nunez (2001 Fellow)
From $25.20 on Amazon and $26.04 on Bookshop (Preorder)
Elegy plus comedy is the only way to express how we live in the world today, says a character in Sigrid Nunez's ninth novel. The Vulnerables offers a meditation on our contemporary era, as a solitary female narrator asks what it means to be alive at this complex moment in history and considers how our present reality affects the way a person looks back on her past. Humor, to be sure, is a priceless refuge. Equally vital is connection with others, who here include an adrift member of Gen Z and a spirited parrot named Eureka. The Vulnerables reveals what happens when strangers are willing to open their hearts to each other and how far even small acts of caring can go to ease another's distress. A search for understanding about some of the most critical matters of our time, Nunez's new novel is also an inquiry into the nature and purpose of writing itself. Riverhead Books, hardcover, 256 pages.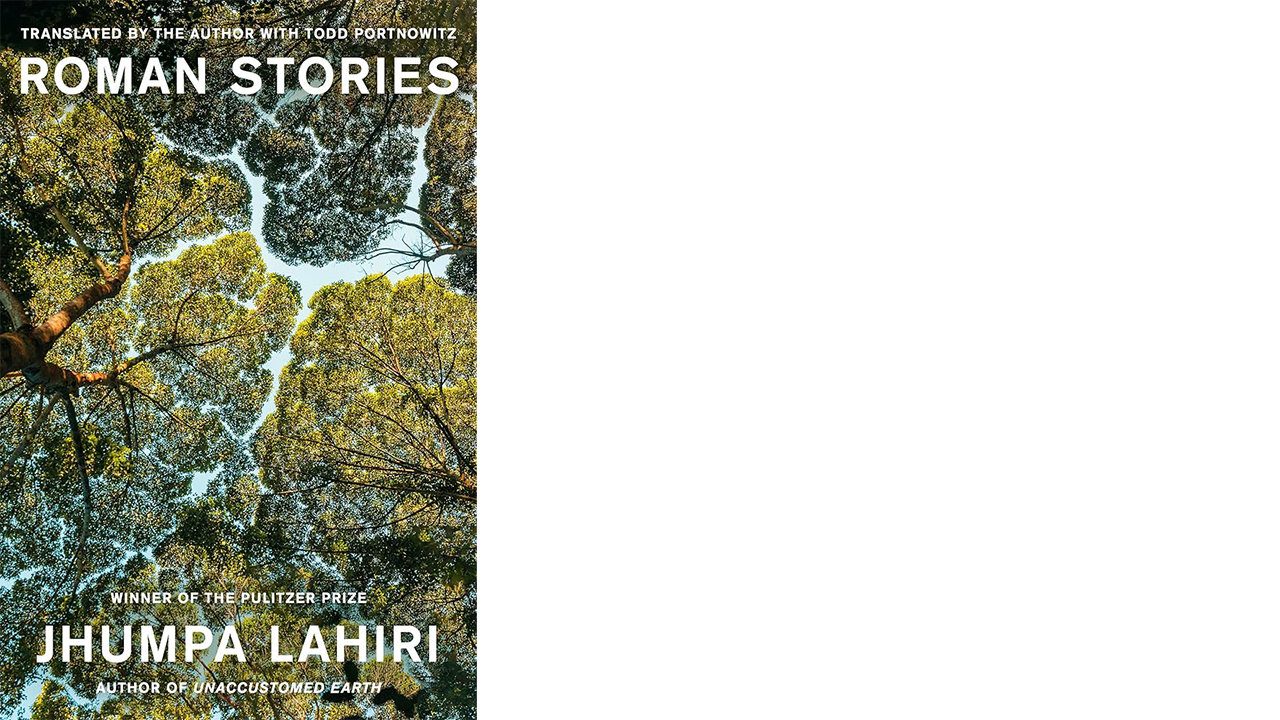 Roman Stories
By Jhumpa Lahiri (2013 Resident)
From $23.51 (hardcover) and $29.00 (paperback) on Amazon and $25.11 (hardcover) and $26.97 (paperback) on Bookshop
Roman Stories is the first short story collection by the Pulitzer Prize–winning author and master of the form since her number one New York Times best seller Unaccustomed Earth. Rome—metropolis and monument, suspended between past and future, multi-faceted and metaphysical—is the protagonist, not the setting, of these nine searching stories, written in Jhumpa Lahiri's adopted language of Italian and seamlessly translated by the author and by Knopf editor Todd Portnowitz. Stories steeped in the moods of Italian master Alberto Moravia and guided, in the concluding tale, by the ineluctable ghost of Dante Alighieri, whose words lead the protagonist toward a new way of life. Knopf, hardcover, 224 pages (also available in paperback).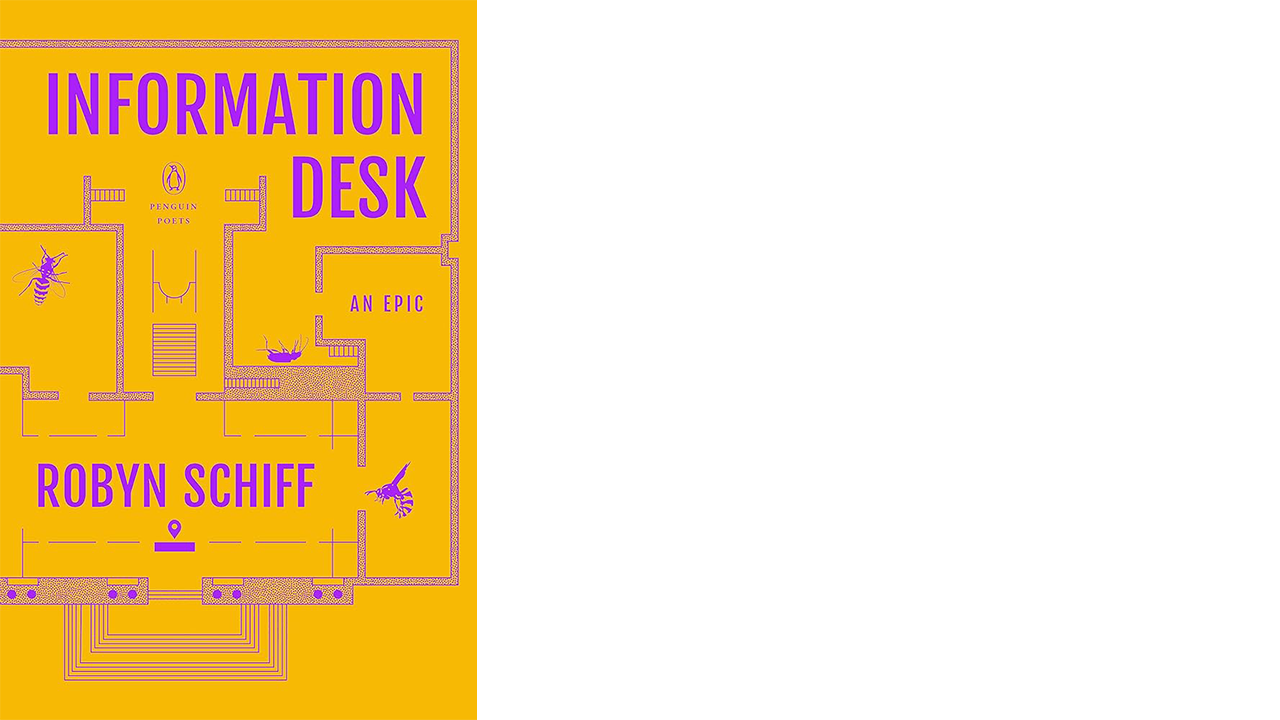 Information Desk: An Epic
By Robyn Schiff (2023 Fellow)
From $17.99 on Amazon and $18.60 on Bookshop
Completed while Schiff was in Rome (where she gave a reading from it at 2023 Summer Open Studios), Robyn Schiff's fourth collection is an ambitious book-length poem in three parts set at The Metropolitan Museum of Art's information desk, where Schiff long ago held a staff position. Elaborately mapping an interconnected route in and out of the museum through history, material, and memory, Information Desk: An Epic takes us on an anguished soul-quest and ecstatic intellectual query to confront the violent forces that inform the museum's encyclopedic collection and the spiritual powers of art. Penguin Books, paperback, 144 pages.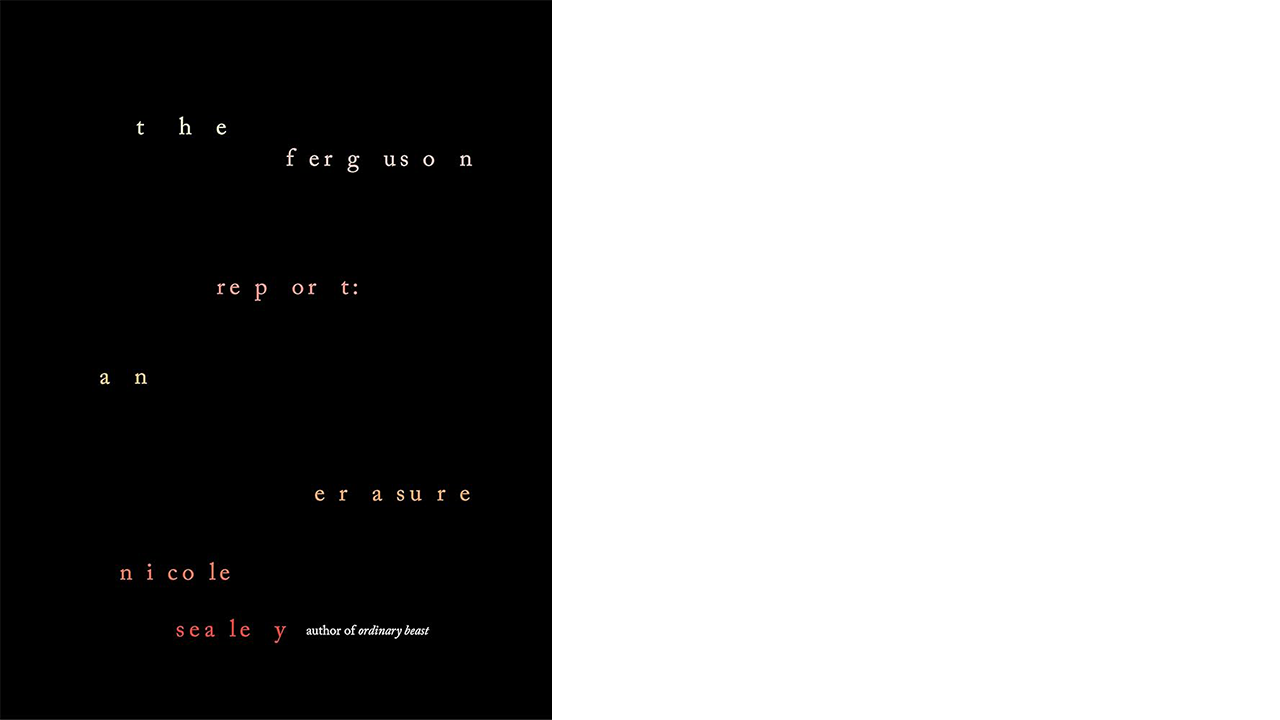 The Ferguson Report: An Erasure
By Nicole Sealey (2020 Fellow)
From $24.84 (hardcover) and $22.44 (paperback) on Amazon and $26.97 (hardcover) on Bookshop
In August 2014, Michael Brown—a young, unarmed Black man—was shot to death by a police officer in Ferguson, Missouri. What followed was a period of protests and turmoil, culminating in an extensive report that was filed by the Department of Justice detailing biased policing and court practices in the city. It is a document that exposes the racist policies and procedures that have become commonplace—from disproportionate arrest rates, to flagrant violence directed at the Black community. Now, poet Nicole Sealey revisits the investigation in a book that redacts the report, an act of erasure that reimagines the original text as it strips it away. While the full document is visible in the background—weighing heavily on the language Sealey has preserved—it gives shape and disturbing context to what remains. Illuminating what it means to live in this frightening age, and what it means to bear witness, The Ferguson Report: An Erasure is an engrossing meditation on one of the most important texts of our time. Knopf, hardcover, 144 pages (also available in paperback).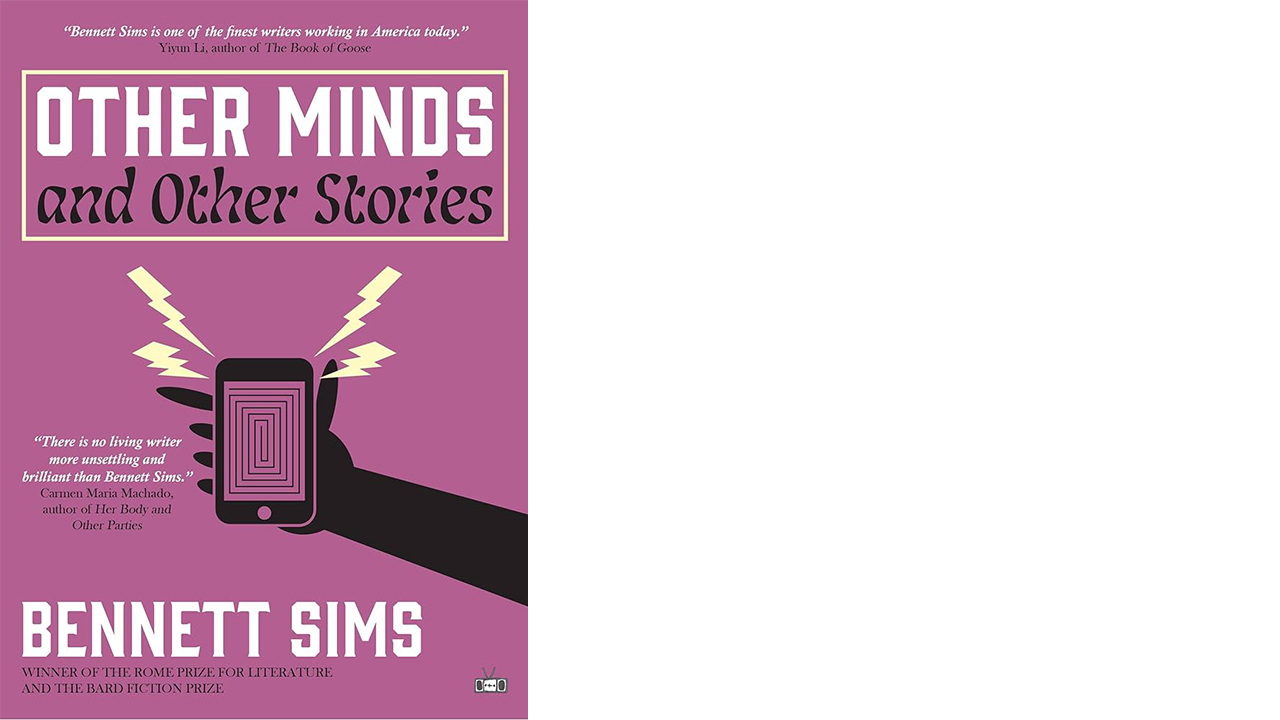 Other Minds and Other Stories
By Bennett Sims (2019 Fellow)
From $18.95 on Amazon and $17.62 on Bookshop (Preorder)
A man lends his phone to a stranger in the mall, setting off an uncanny series of Unknown calls that come to haunt his relationship with jealousy and dread. A well-meaning locavore tries to butcher his backyard chickens humanely, only to find himself absorbed into the absurd violence of the pecking order. A student applying for a philosophy fellowship struggles to project himself into the thoughts of his hypothetical judges, becoming increasingly possessed and overpowered by the problem of other minds. And in "The Postcard," a private detective is hired to investigate a posthumous message that a widower has seemingly received from his dead wife, leading him into a foggy landscape of lost memories, shifting identities, and strange doublings. Cerebral and eerie, captivating and profound, these twelve stories expertly guide us through the paranoia and obsession of everyday horrors, not least the horrors of overthinking what other people might be thinking. With all of Sims's trademark virtuosity, innovation, and wit, Other Minds and Other Stories continues to expand the possibilities of contemporary fiction. Two Dollar Radio, paperback, 202 pages.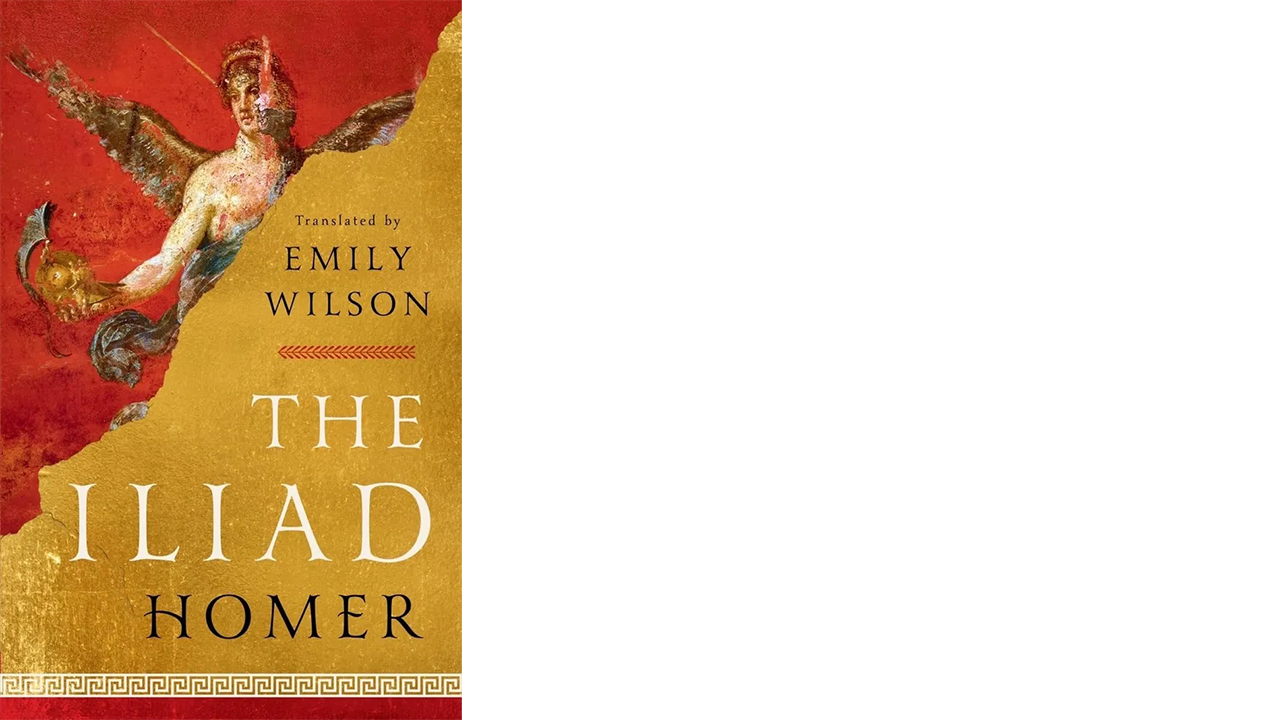 The Iliad
Translated by Emily Wilson (2006 Fellow)
From $35.95 (hardcover) and $17.99 (paperback) on Amazon and $37.15 (hardcover) on Bookshop
When Emily Wilson's translation of The Odyssey appeared in 2017―revealing the ancient poem in a contemporary idiom that was "fresh, unpretentious and lean" (Madeline Miller, Washington Post)―critics lauded it as "a revelation" (Susan Chira, New York Times) and "a cultural landmark" (Charlotte Higgins, Guardian) that would forever change how Homer is read in English. Now Wilson has returned with an equally revelatory translation of Homer's other great epic―the most revered war poem of all time. The Iliad roars with the clamor of arms, the bellowing boasts of victors, the fury and grief of loss, and the anguished cries of dying men. It sings, too, of the sublime magnitude of the world―the fierce beauty of nature and the gods' grand schemes beyond the ken of mortals. In Wilson's hands, this thrilling, magical, and often horrifying tale now gallops at a pace befitting its legendary battle scenes, in crisp but resonant language that evokes the poem's deep pathos and reveals palpably real, even "complicated," characters―both human and divine. W. W. Norton & Company, hardcover, 848 pages (also available in paperaback).
Art, Architecture, Landscape, Design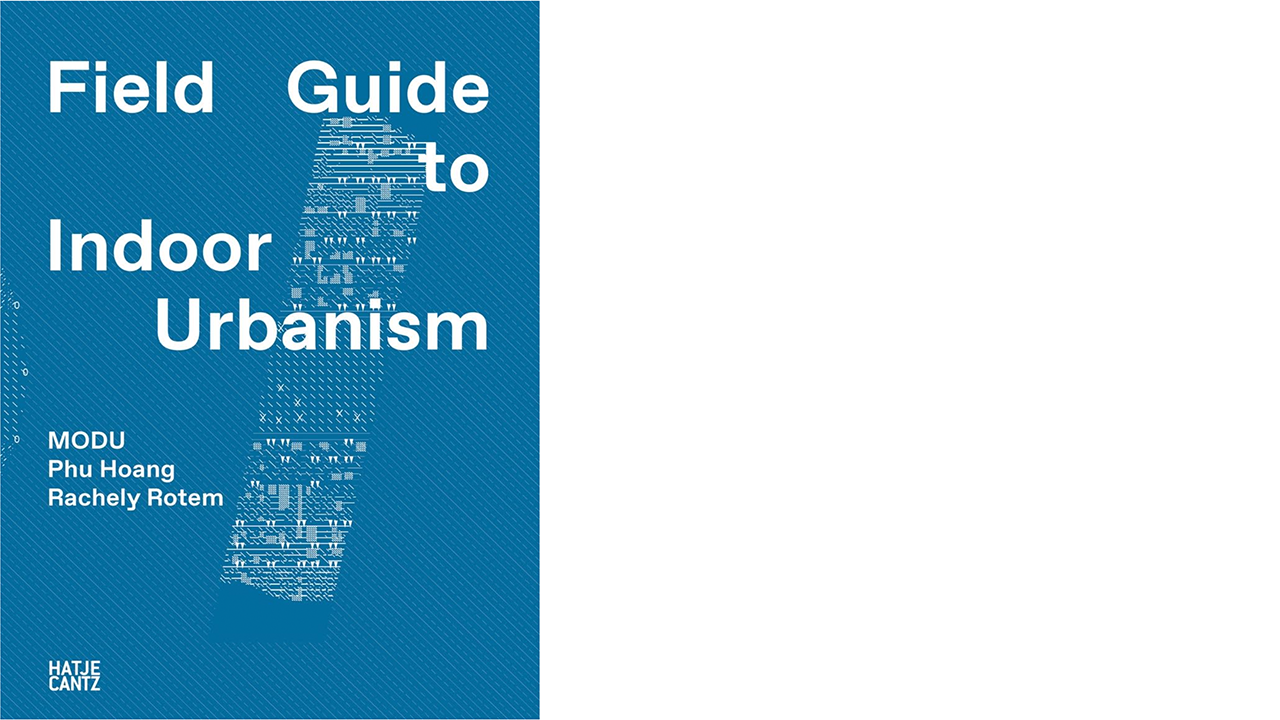 Field Guide to Indoor Urbanism
By Phu Hoang and Rachely Rotem (2017 Fellows)
From $51.00 on Amazon and $47.43 on Bookshop
Authored by the interdisciplinary Brooklyn-based design studio MODU, this reader explores the space between the interior and the exterior in architecture. How does the design of interior spaces align with the world "outside," and vice versa? Where can the boundaries between the interior and the urban be drawn? What role does the environment play in this? Led by Phu Hoang and Rachely Rotem, MODU focuses on the marriage of urbanism and nature in its architectural and interior design projects, leaving behind the binary of inside and outside, and instead understanding architecture as an extension of the environment, imagining a hybrid of urban space, architecture and interior space. For this volume, Hoang and Rotem look to three major cities on different continents―New York, Rome and Tokyo―and consider examples from each of indoor urbanism and architectural climate adaptation. Hatje Cantz, paperback, 215 pages.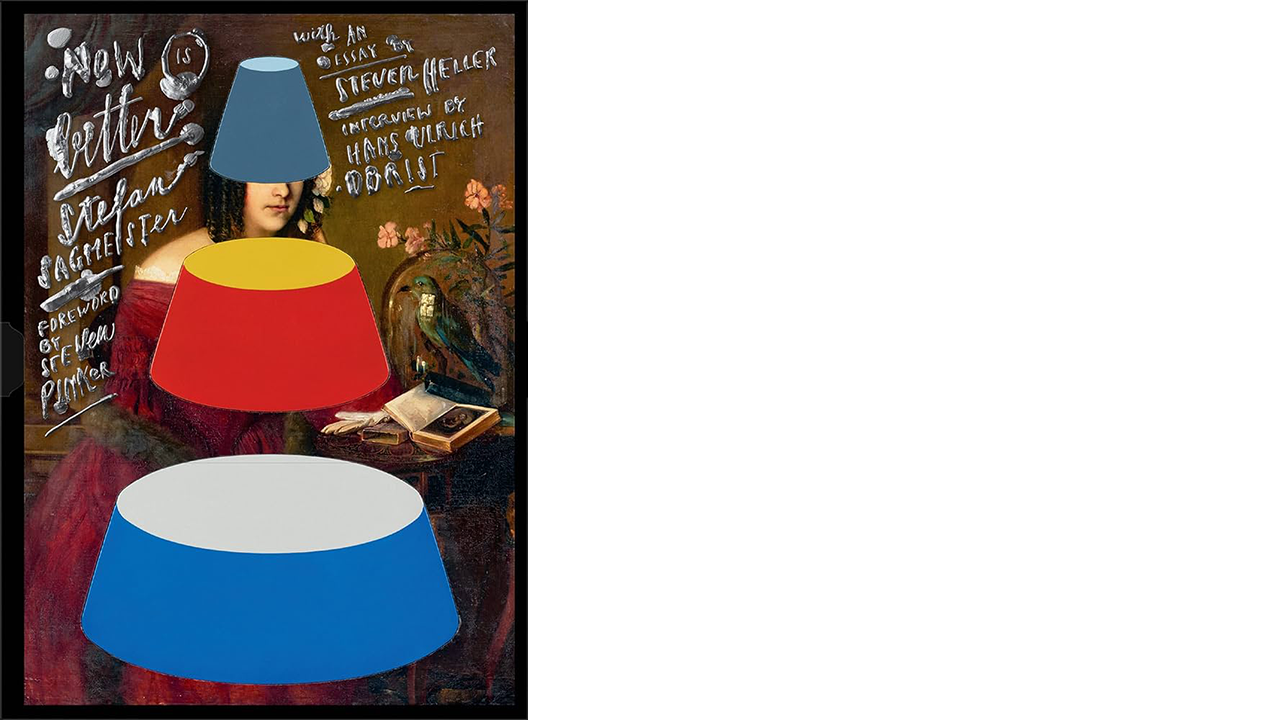 Now Is Better
By Stefan Sagmeister (2019 Resident)
From $33.05 on Amazon and $37.15 on Bookshop
Initially conceived in 2020 as the world entered pandemic lockdown, Stefan Sagmeister has created a book that looks at the state of the world today, illuminating, through collected data, how far we've come, and encouraging us to think about where we can go from here. Statistics are vividly brought to life, as numbers are transformed into graphs, inlaid into nineteenth-century paintings, embroidered canvases, lenticular prints, and hand-painted water glasses. The book includes a foreword from psychologist and leading authority on language and the mind, Steven Pinker; a featured essay by graphic designer and historian Steven Heller; and a conversation between Sagmeister and Hans Ulrich Obrist, curator and artistic director of Serpentine Galleries in London and will appeal to all visually minded readers, providing a positive reaction to the tumultuous news cycle of recent years. Published in softcover with flaps Now is Better is contained within a die-cut slipcase and accompanied by a lenticular print designed by Sagmeister. Now is Better is an intriguing and thoughtful visual meditation on our daily lives. Phaidon Press, hardcover, 264 pages.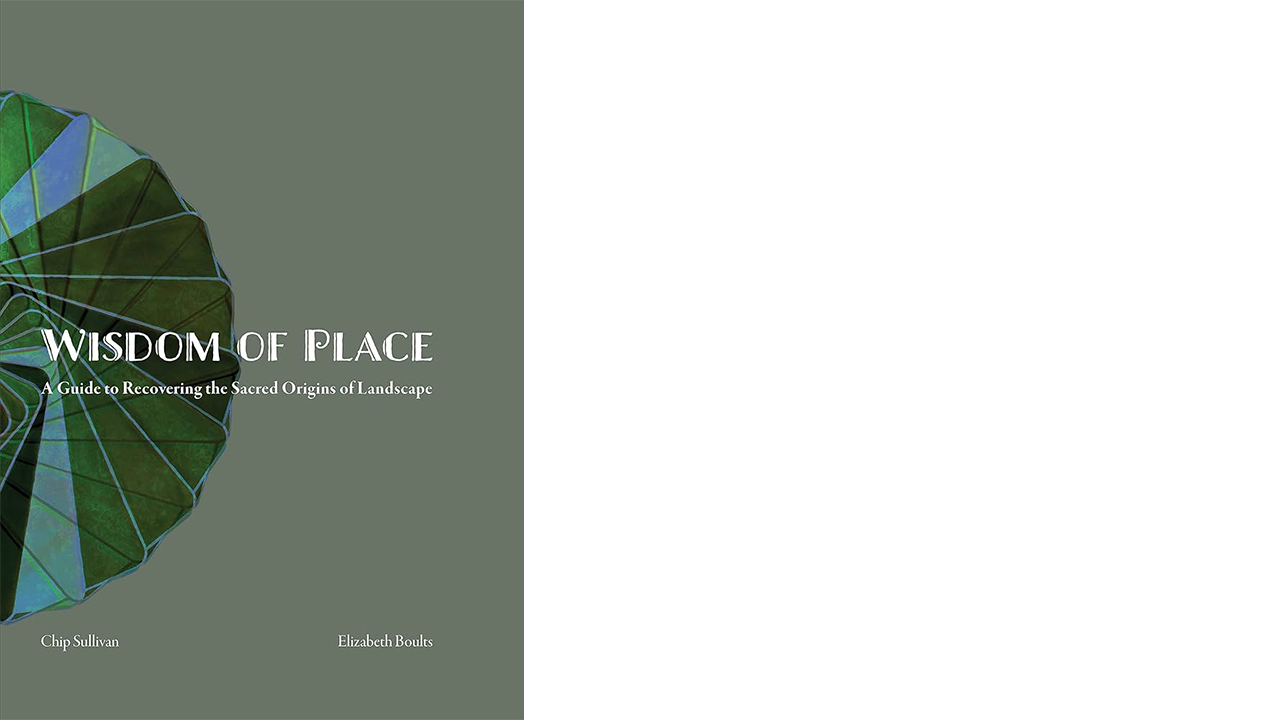 Wisdom of Place: A Guide to Recovering the Sacred Origins of Landscape
By Chip Sullivan (1985 Fellow) and Elizabeth Boults
From $40.75 on Amazon and $41.85 on Bookshop
Drawn from the union of art, nature, and metaphysics, it presents some of the myths and legends of antiquity as they might be recognized by our modern society of earth-shapers. Through word and image the authors reference the ecological and environmental concepts found at the core of traditional environmental knowledge and provide a new context for environmental engagement that merges the spiritual and phenomenological with the scientific and empirical. Wisdom of place can be used by anyone—from creatives to spiritual seekers, landscape architects to coders—to call forth the voice of the genius loci—the spirit of place—and reveal the creative forces and hidden currents of nature. ORO Editions, hardcover, 224 pages.

The American Academy in Rome welcomes updates from Fellows, Residents, Italian Fellows, and Affiliated Fellows about new work. Please email updates [at] aarome.org (updates[at]aarome[dot]org) to inform us of upcoming publications or other news.