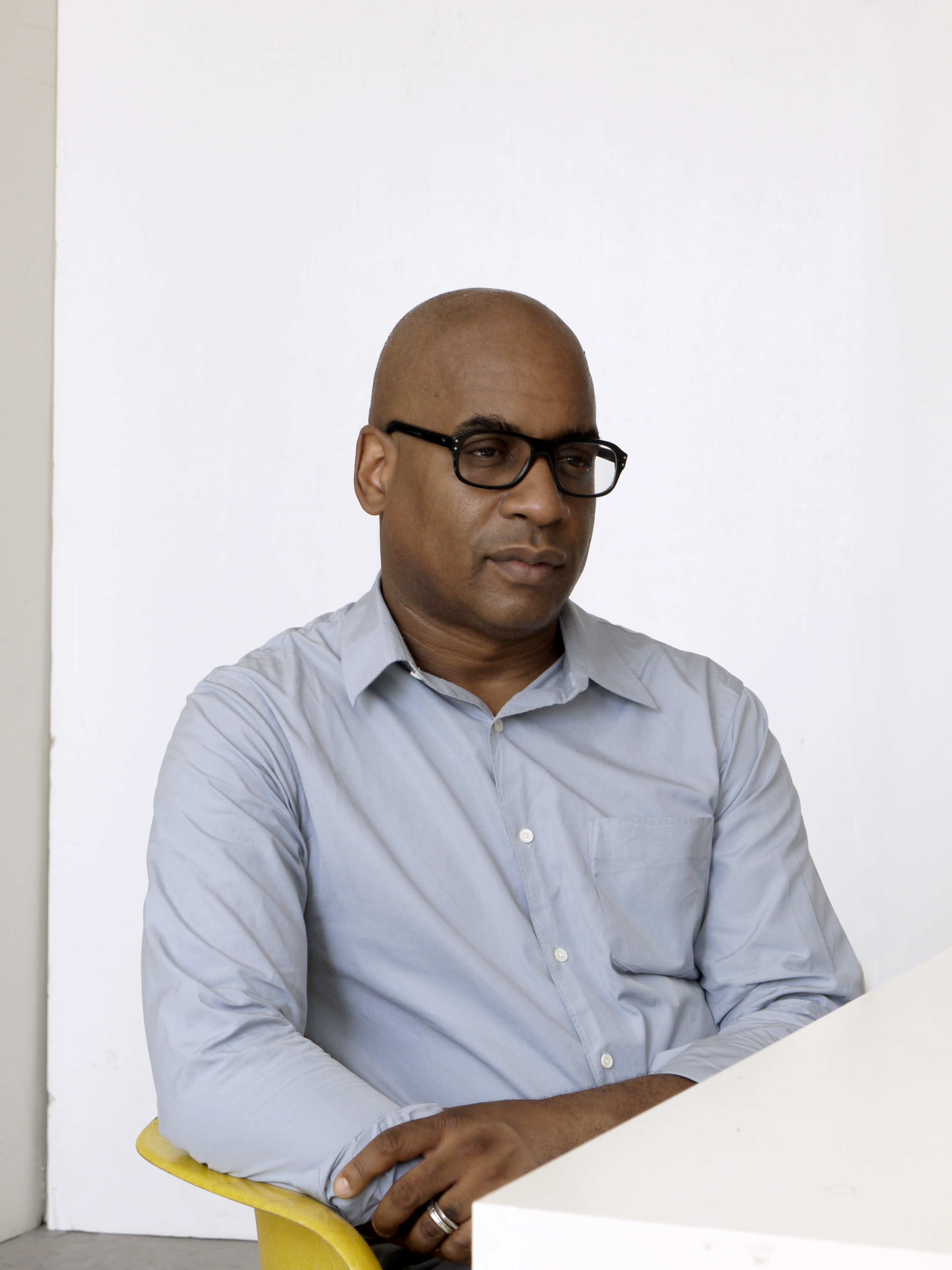 Glenn Ligon
Robert Mapplethorpe Resident in Photography
September 30–November 11, 2019
Biography
Glenn Ligon is a New York–based artist whose work since the late 1980s has explored American history, society, and literature—including words from Jean Genet, Zora Neale Hurston, Gertrude Stein, and Richard Pryor—and builds on the legacies of modern painting and Conceptual art. Institutions that have presented major exhibitions of his work include the Camden Arts Centre in London, the Power Plant in Toronto, the Walker Art Center in Minneapolis, and the Studio Museum in Harlem and Whitney Museum of American Art in New York.
Ligon will use his Academy Residency to work on a series of silkscreen and ink drawings based on abstracted letter forms, to be shown in a November 2020 exhibition. "I also want to see as many Caravaggio paintings as possible," he says, "as well as think about public monuments for an upcoming curatorial project I am involved in." Ligon is especially interested in Rome's layers of history, "how one thing can be built on top of another and incorporate the former structures, such as Basilica di San Clemente al Laterano."
The photograph of Glenn Ligon was taken by Paul Mpagi Sepuya.