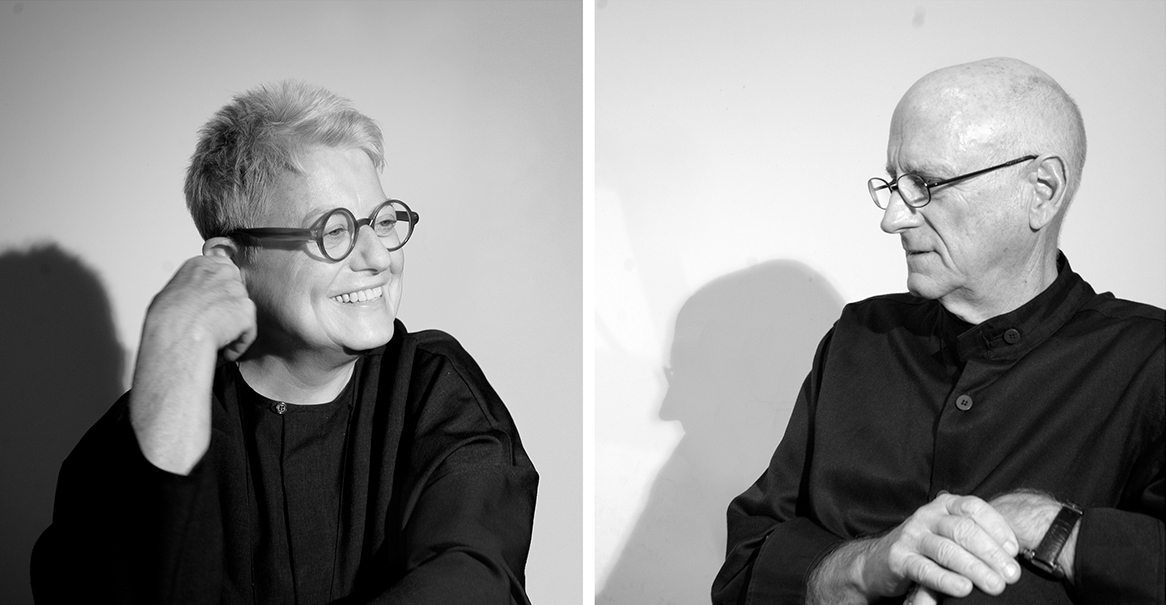 Mack Scogin and Merrill Elam
William A. Bernoudy Architects in Residence
Profession
Principals, Mack Scogin Merrill Elam Architects, Atlanta
Biography
Mack Scogin and Merrill Elam are esteemed American architects widely recognized for their innovative and thought-provoking architectural designs. Together, they have built a formidable partnership, blending their distinct design sensibilities and intellectual rigor to create structures that push the boundaries of traditional architectural conventions.
After working separately on various architectural projects, Scogin and Elam joined forces in 1984 to form the architectural practice known as Mack Scogin Merrill Elam Architects (MSME). Their work is characterized by its meticulous attention to detail, bold geometries, and exploration of spatial relationships, with designs often challenging preconceived notions of form and function and inviting viewers to engage with architecture in new and unexpected ways. Scogin and Elam's projects span a wide range of scales, from private residences to institutional and cultural buildings, each demonstrating a commitment to creating unique and contextually responsive spaces.
The photographs of Mack Scogin and Merrill Elam were taken by Rubi Xu.