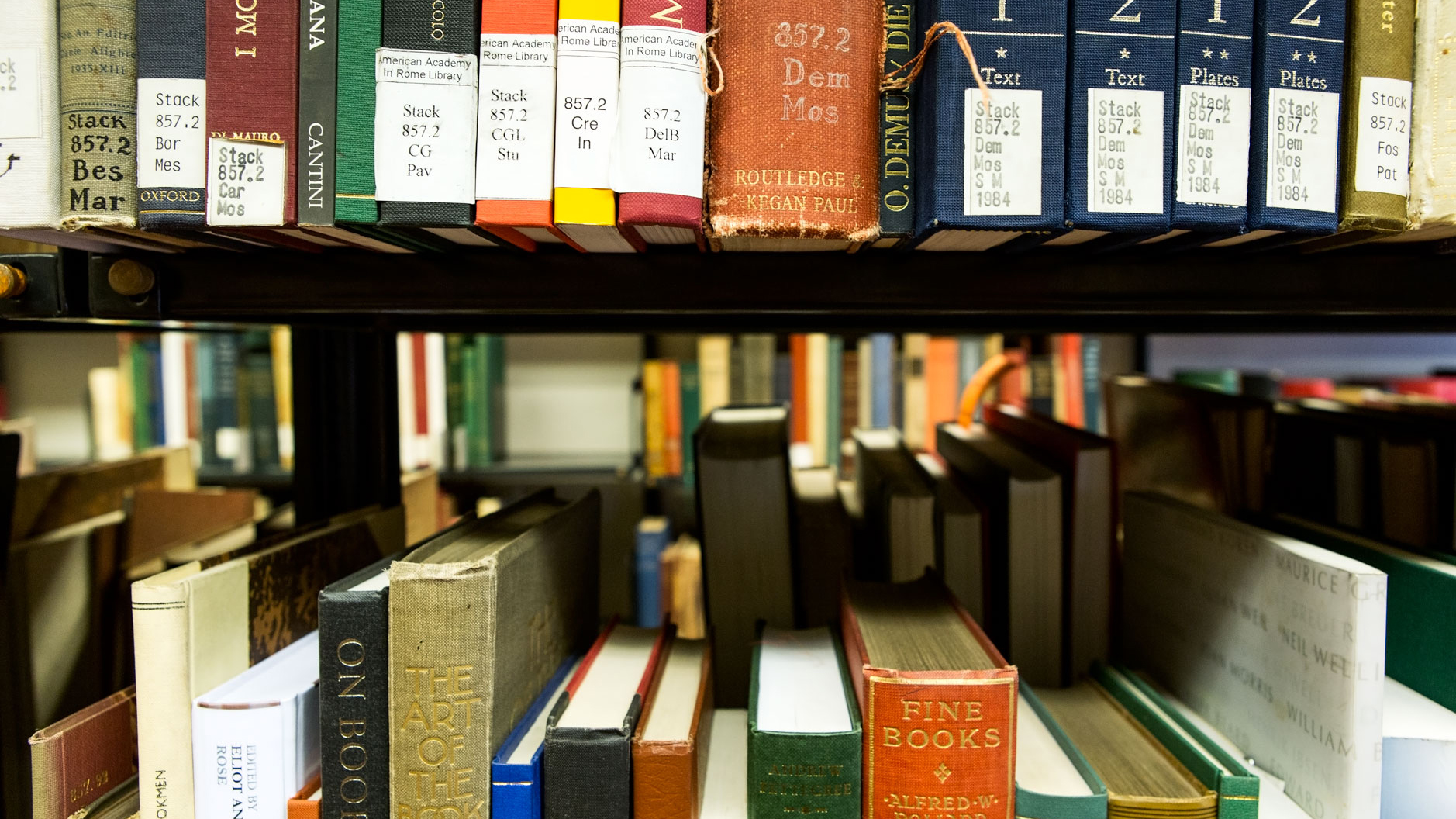 Notice
Due to COVID-19, the Library will remain closed until November 2, 2020. From November onward, the Library will open Monday through Wednesday from 9:00am to 1:00pm and 2:00pm to 6:00pm by appointment, for a maximum of four hours per person per day.
The Photographic Archive has resumed work, accepting inquiries and scan requests, but remains closed to the public until November 2.
Academy facilities are closed during most Italian national holidays as well as the fourth Thursday of November (American Thanksgiving) and on July 4 (American Independence Day).
Security Procedures
The following applies to any visitor of the AAR Library:
To enter the AAR Library, you need a photo ID (readers' card; for new readers: ID)
No bag, backpack, or luggage larger than 40 x 35 x 15 cm (16 x 14 x 6 in.) is permitted on the property. There is no possibility to leave large items at the gate