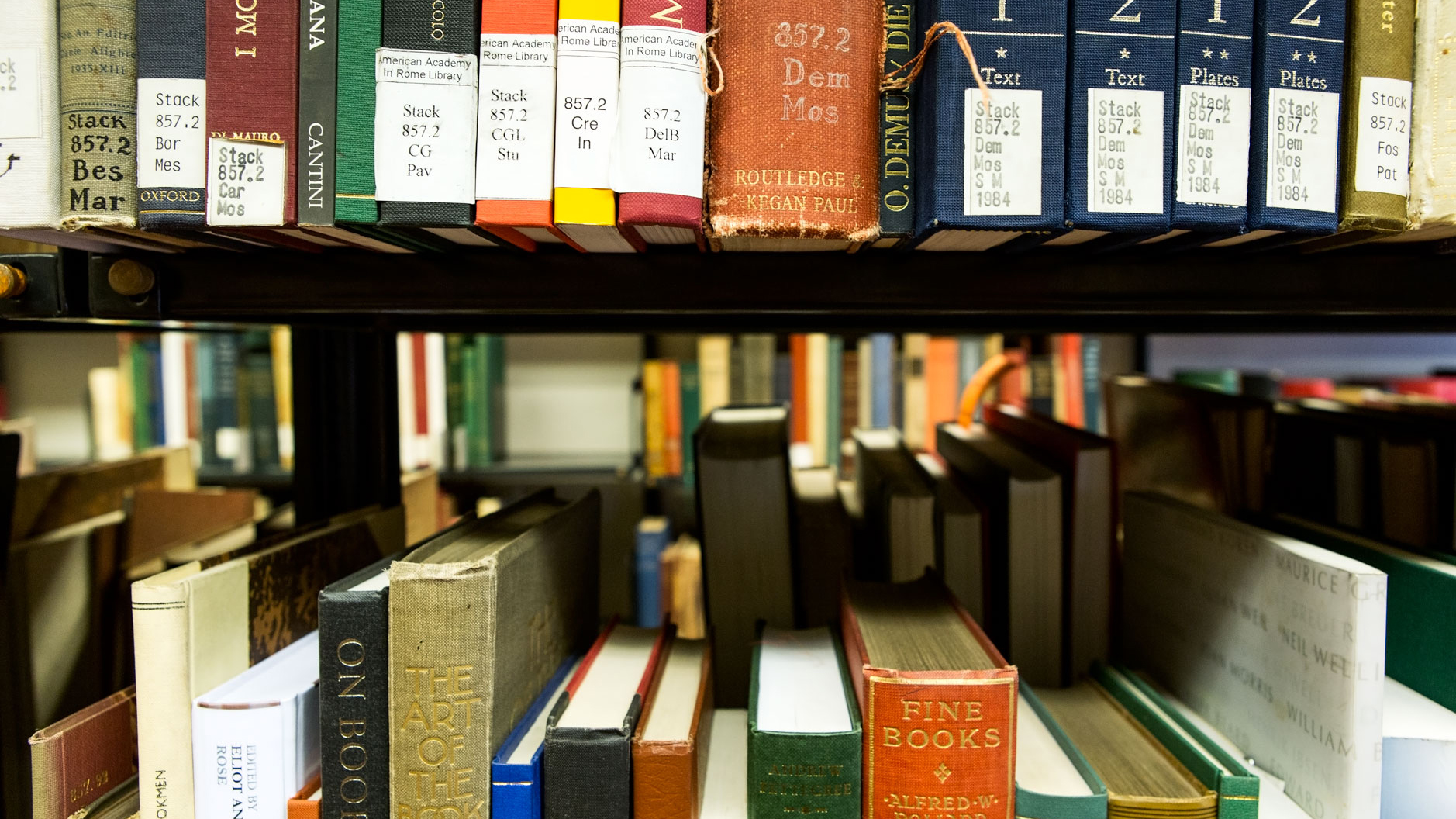 Notices
Following the DPCM of November 3, 2020, the Academy's library and archives will be closed to visitors from Thursday, November 5 until further notice.
All previous reservations for this period are canceled. For questions and suggestions, please contact Sebastian Hierl, Drue Heinz Librarian, at s.hierl [at] aarome.org.
The Photographic Archive and the Norton-Van Buren Archaeological Study Collection continue to accept inquiries and scan requests, but remain closed to the public until further notice.
Academy facilities are closed during most Italian national holidays as well as the fourth Thursday of November (American Thanksgiving) and on July 4 (American Independence Day).
Security Procedures
The following applies to any visitor of the AAR Library:
To enter the AAR Library, you need a photo ID (readers' card; for new readers: ID)
No bag, backpack, or luggage larger than 40 x 35 x 15 cm (16 x 14 x 6 in.) is permitted on the property. There is no possibility to leave large items at the gate