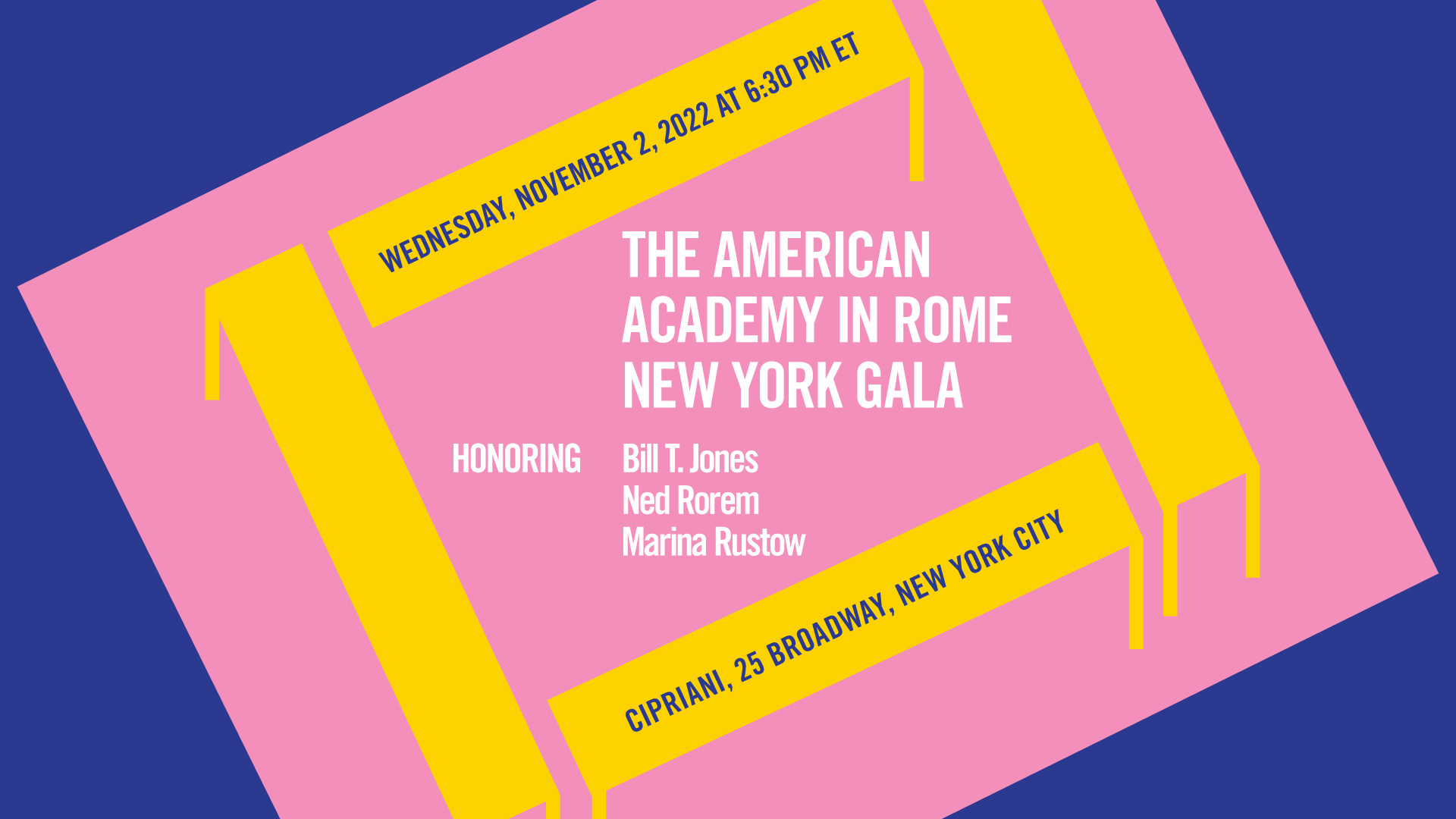 Join us for the 2022 New York Gala and celebrate the extraordinary innovation, scholarship, and exchange of ideas that have taken place at the Academy for over 125 years.
Tickets and tables are available now.
Explore Experience Packages and Artworks available at silent auction at the gala. Select Support Opportunities available for prepurchase online.
Proceeds from the gala evening and the benefit auction support the Academy, which provides time and space for the world's best thinkers, scholars, and artists to create and imagine a better future.
For more information, please contact Eve Orenstein at events [at] aarome.org (events[at]aarome[dot]org) or 212-751-7200, ext. 352.
Honoring
Bill T. Jones
Choreographer, director, author, and dancer
Ned Rorem (2003 Resident)
Composer
Marina Rustow (2007 Fellow)
Historian
Co-Chairs
Slobodan Randjelović
Calvin Tsao (2010 Resident)
Honorary Chairs
Tod C. Williams (1983 Resident) and Billie Tsien (2000 Resident)
Date & time
Wednesday, November 2, 2022
6:30 PM
Location
Cipriani
25 Broadway
New York, NY
United States