Conversations/Conversazioni
Making the Past: Perspectives on Keeping and Letting Go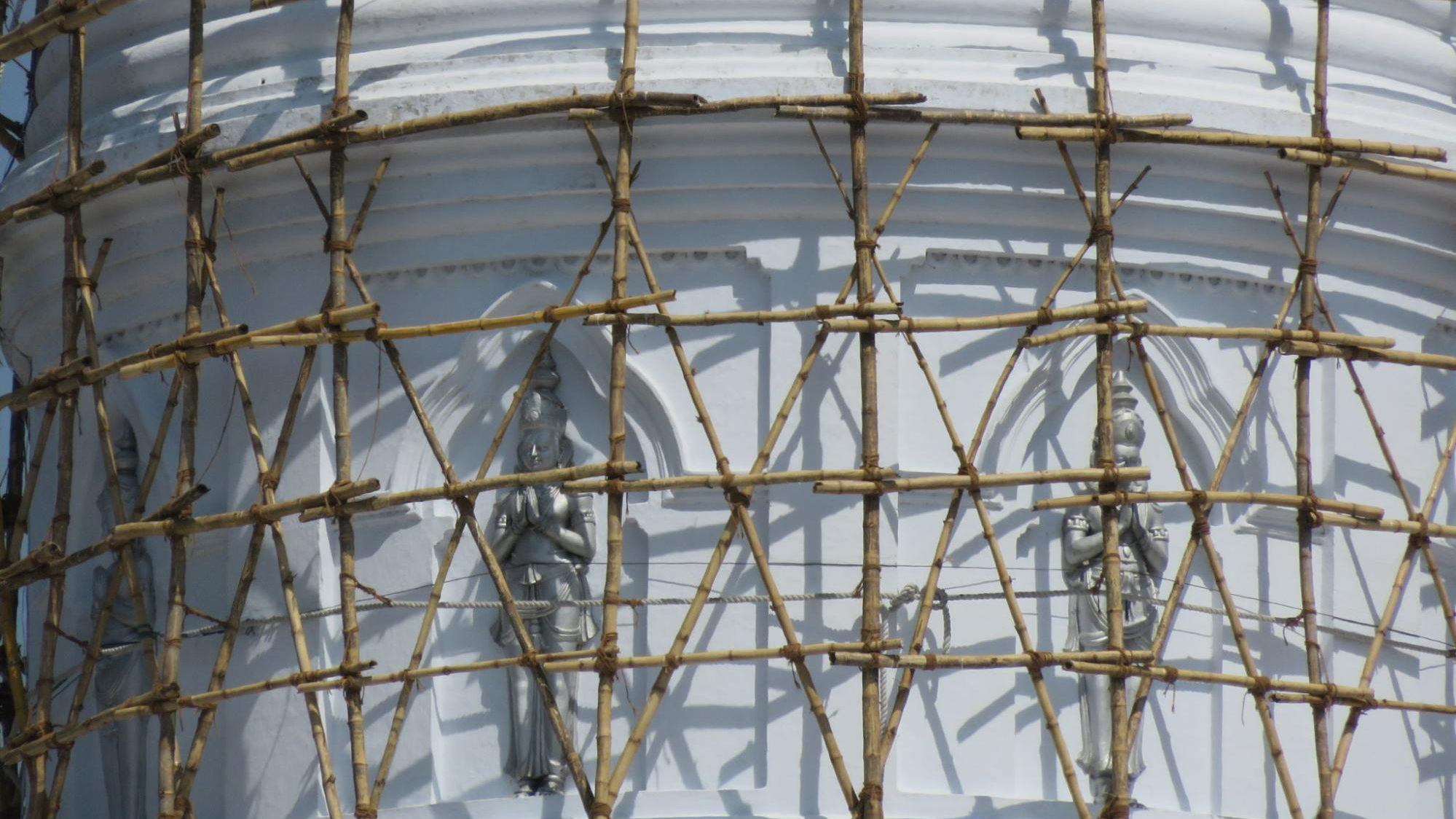 Monuments, like those that define Rome, are intended to be permanent but can be most powerful when they are in decline, as ruins and remains. How do those engaged in historic preservation come to terms with this paradox? When is change acceptable, in what forms, and who gets to decide? Claire Lyons and Webber Ndoro will offer a transhistorical and cross-cultural set of responses to these questions, considering the politics of preservation from the perspective of institutions, governments, and a range of stakeholder communities.
This program is organized in conjunction with the AAR exhibition Regeneration, on view through June 12, 2022. Elizabeth Rodini, the Academy's interim Director and a cocurator of Regeneration, will moderate.
Claire Lyons (2022 Resident) is curator in the Department of Antiquities at the J. Paul Getty Museum in Los Angeles and a specialist in the art and archaeology of pre-Roman Italy, Etruria, and Magna Graecia. Webber Ndoro is director general of ICCROM, an expert in global heritage management with a particular focus on the immovable heritage of sub-Saharan Africa.
This event, to be presented in person at the Academy as well as on Zoom, is free and open to the public. Please register in advance to watch on Zoom. After registering, you will receive a confirmation email containing information about joining the webinar.
The Helen Frankenthaler Foundation generously supports Conversations/Conversazioni at the American Academy in Rome.
The International Centre for the Study of the Preservation and Restoration of Cultural Property (ICCROM), based in Rome, is a cosponsor of this event.
Notice
Space in the Lecture Room is limited, and seats are available on a first-come, first-served basis. If you plan to attend an event with a group of over six guests or students, please inform events [at] aarome.org (events[at]aarome[dot]org) with at least 48 hours prior notice so that special arrangements can be made.
Guests will be asked to comply with Covid-19 safety protocols for events:
Access to the Academy requires the presentation of a valid photo ID and a Super Green Pass
FFP2 masks are required when indoors, and temperature will be checked before entry
Visitor contact information may be shared for contact tracing
Please contact events [at] aarome.org (events[at]aarome[dot]org) with any questions.
Backpacks and luggage with dimensions larger than 40 x 35 x 15 cm (16 x 14 x 6 in.) are not permitted on the property. There are no locker facilities available.
Date & time
Tuesday, May 17, 2022
6:00 PM
Location
AAR Lecture Room
McKim, Mead & White Building
Via Angelo Masina, 5