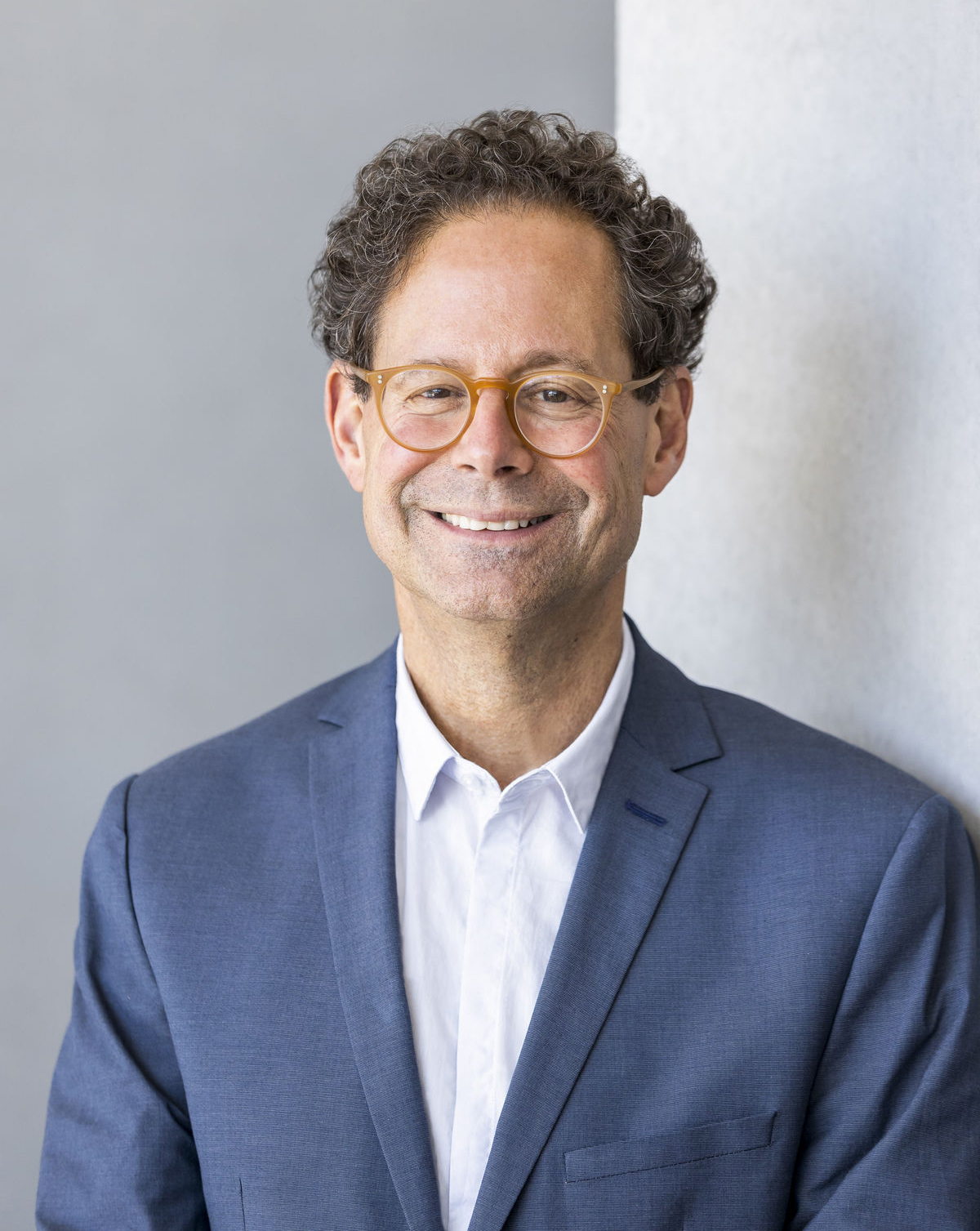 Adam D. Weinberg
Rea S. Hederman Critic in Residence
October 10–December 12, 2022
Profession
Alice Pratt Brown Director, Whitney Museum of American Art
Biography
Adam D. Weinberg (2020 Resident) has served as the Alice Pratt Brown Director of the Whitney Museum of American Art since 2003. Under his leadership the Whitney opened a 220,000-square-foot, Renzo Piano–designed building in New York's Meatpacking District, doubling the size of its exhibition space and introducing new theater, education, and conservation facilities. In 2019, at Weinberg's initiative, the Whitney undertook the construction of Day's End by David Hammons (1990 Fellow), the artist's only permanent public sculpture, located in Hudson River Park adjacent to the museum.
After receiving a BA from Brandeis University, Weinberg earned an MFA from the Visual Studies Workshop. He was director of education and assistant curator at the Walker Art Center from 1981 to 1989. He then joined the Whitney as director of the museum's branch at the Equitable Center. Following a post as artistic and program director of the American Center in Paris in 1991, he returned to the Whitney in 1993 as curator of the permanent collection and was made senior curator in 1998. Weinberg directed the Addison Gallery of American Art at Phillips Academy (1999 to 2003).
As a curator, Weinberg organized exhibitions of work by Edward Hopper, Alex Katz (1984 Resident), Isamu Noguchi, Robert Mangold, and Frank Stella (1983 Resident), among others. He has also written essays on a range of artists, including Richard Artschwager, Martin Puryear (1998 Resident), Richard Tuttle (1996 Resident), Ursula von Rydingsvaard (2007 Resident), and Jack Whitten.
The photograph of Adam D. Weinberg is © 2019 Scott Rudd.