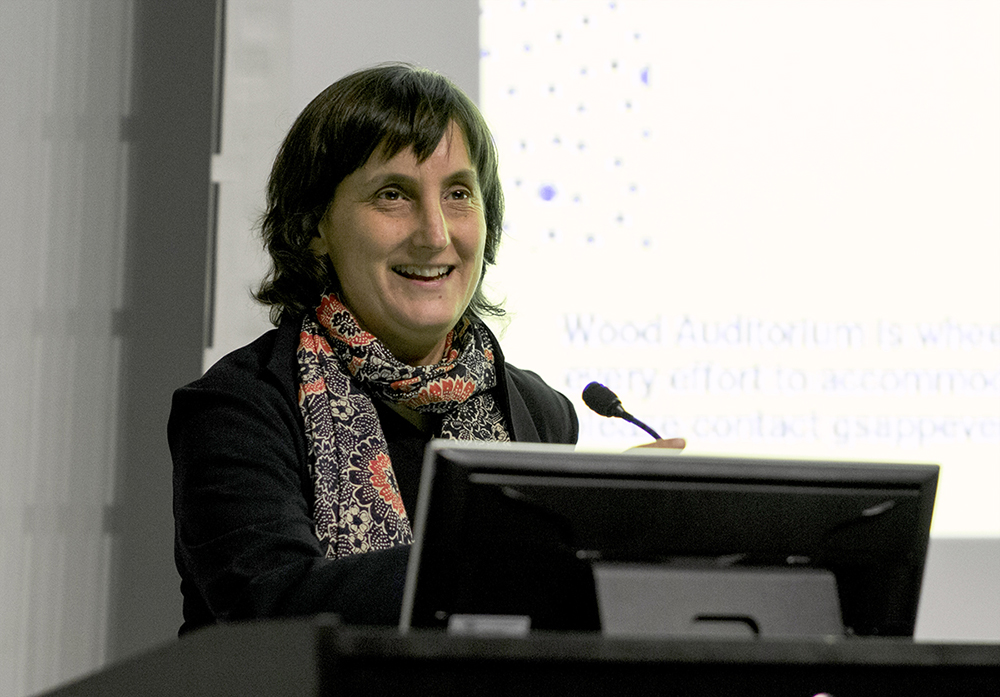 Laura Kurgan
William A. Bernoudy Architect in Residence
Profession
Professor of Architecture and Director, Center for Spatial Research, Graduate School of Architecture, Planning, and Preservation, Columbia University
Biography
Laura Kurgan is professor of architecture at Columbia University's Graduate School of Architecture Planning and Preservation, where she directs the Center for Spatial Research (CSR) and the Visual Studies curriculum. Her research and creative work explore political and ethical issues at the intersection of design, mapping, and data visualization. Trained in architecture, she is the author of Close Up at a Distance: Mapping, Technology, and Politics (2013), and coeditor of Ways of Knowing Cities (2019).
Kurgan's work in CSR, which ranges from visual investigations to essays to installations, is currently focused on the broad theme of conflict urbanism. Recent projects have included a two-part series on the urban history of contemporary algorithms, investigating the genealogy of two core concepts in network theory, "homophily" and "weak ties," both of which have roots in the urban sociology of racial and class conflicts. Other CSR work has looked at new techniques for mapping the destruction of cultural heritage in Aleppo with satellite and social-media data; charting the flows of internal displacement during the civil conflict in Colombia using geographic data from the National Victims Registry; and related work on Million Dollar Blocks, an analysis of the demography and geography of incarceration in New York State that revealed the relation between state investment in prisons and disinvestment in urban infrastructure.
In summer 2022 Kurgan will prepare for the launch of a new MS program in computational design practices at GSAPP, which seeks to train a new generation of digital designers in a critical and creative approach to software and data that reveals and embraces, rather than hiding from, its political and ethical complexities. Her other focus will be on the introduction to an edited compilation of CSR's recent work on conflict urbanism.