Aluminum Forest: Sonic Installations and Improvisations at the American Academy in Rome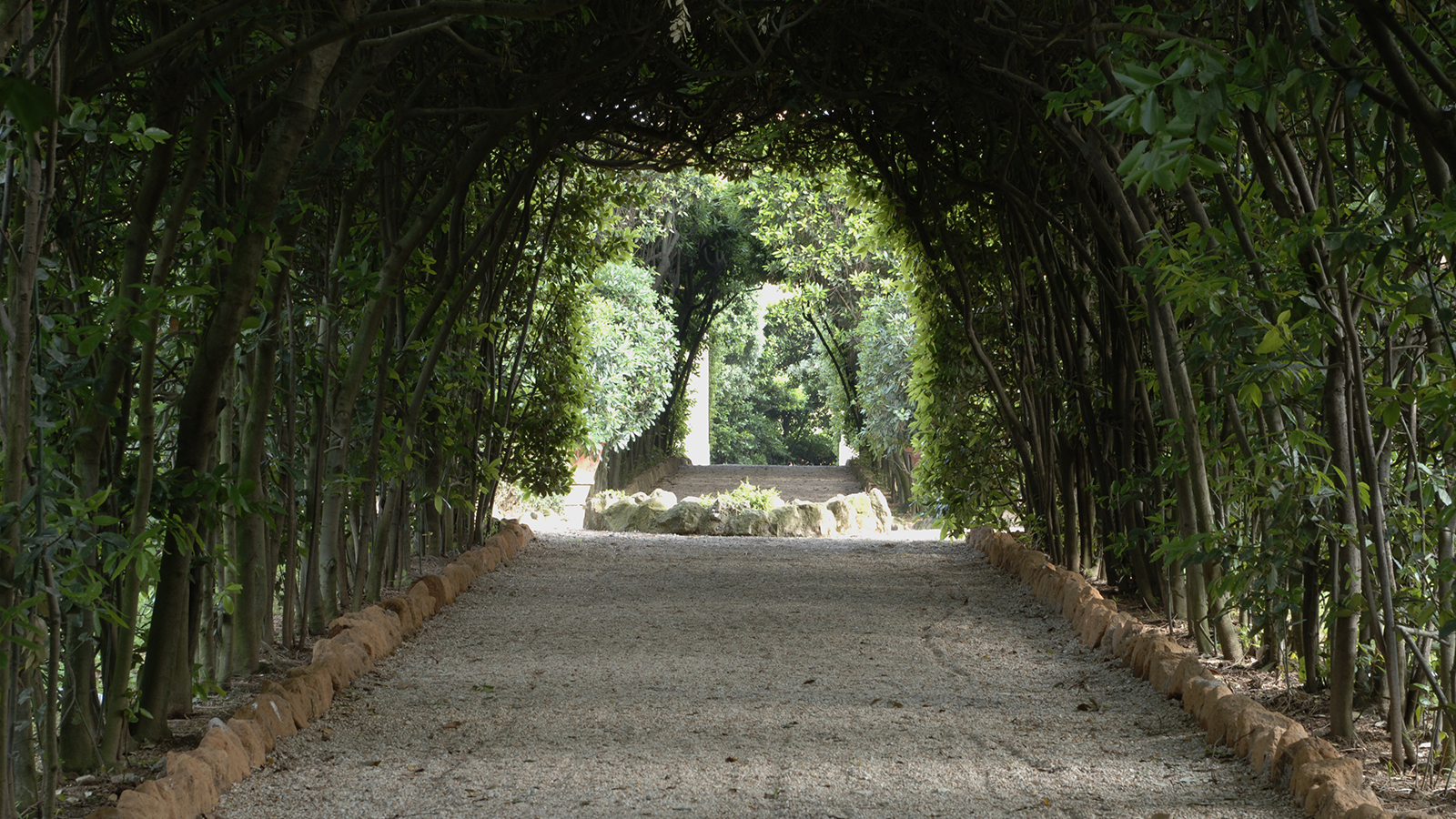 Due to ongoing COVID-19 restrictions, access to the concert is by invitation only; a documentary video will be available after the event.
Distributed across the grounds of the Villa Aurelia, this program will create a soundscape responsive to the compound's expansive gardens and varied structures. Listeners will encounter sound mirrors playing with birdsong, musicians responding to a track of Roman voices, and a set of automated windchimes that will make music from human gestures and natural breezes. Collaborative performances and a sonic procession will punctuate the event. Inhabiting a peaceful urban oasis, this site-specific concert will also draw in sounds from the surrounding city of Rome.
The participating composers are: Katherine Balch, 2021 Elliott Carter Rome Prize in Musical Composition; William Dougherty, 2021 Luciano Berio Rome Prize in Musical Composition; Steve Parker, 2021 Cynthia Hazen Polsky and Leon Polsky Rome Prize in Design; and Ted Moore, a Chicago-based composer, improviser, and multimedia artist.
Download a PDF of the event program to learn more about the composers, the compositions, and the performances.
This program is funded, in part, by a grant from the Fromm Music Foundation. Support has also been provided by the Amphion Foundation and the Aaron Copland Fund for Music.
Date & time
Thursday, May 20, 2021 (by invitation only)
Location
Villa Aurelia
Largo di Porta S. Pancrazio, 1