Avinoam Shalem – Through the Backdoor: The Histories of "Islamic" Art and Architecture in Italy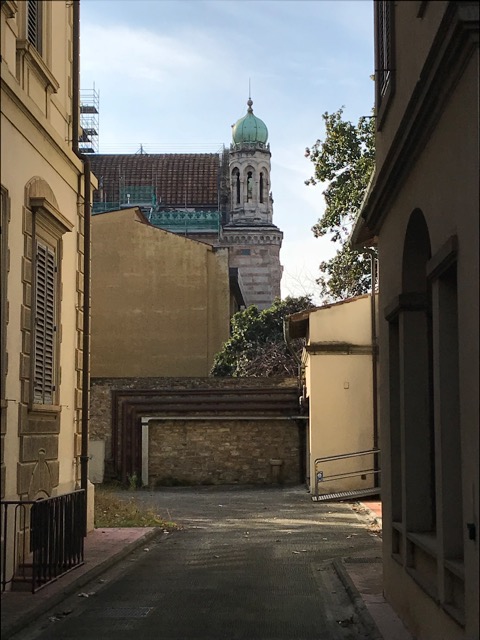 This event is part of the series New Work in the Arts & Humanities: East and West.
Introducing the main themes of the symposium, Islamic Art and Architecture in Italy: Between Tradition and Innovation, taking place at the American Academy in Rome on 18 May, Avinoam Shalem sets the methodological and historiographic stage for the proceedings.
Mainly discussed as part of European popular culture and being categorized and, to some extent, underestimated as exotica, the oriental carnival of 1886 organized within the neighborhood of the ancient Jewish Ghetto in Florence, located to the south of the present Piazza della Repubblica, serves as the starting point for this lecture. Reconstructed as the "City of Baghdad," this carnival created a tableau vivant (living picture) of the Orient in the quotidian life of Florence. Its timing, namely shortly after the modern planning of this area as the main open public space at the time that Florence was the capital of the Italian State (between 1865 and 1871) and just before the Ghetto's demolition, underscores the rapidly falling dusk of "Orientalism" in favor of historicism and national modernism. But it also hints at the long tradition of blurring the borders between Islam and Judaism in the Italian-speaking zone, either deliberately or innocuously. In this lecture the specific choices and cases of linking Judaism and Islam will be discussed in order to suggest a long durèe of alternative "Backdoor History" for understanding the reception of Islamic art and architecture in Italy and for the making of its Image.
Avinoam Shalem is the Riggio Professor of the arts of Islam at the Columbia University. His main field of interest is in medieval artistic interactions in the Mediterranean basin, medieval aesthetic and the historiography of the field of art history. Among his recent publications: Reconstructing the Image of the Prophet in Europe (2013); The Image of the Prophet between Ideal and Ideology: A Scholarly Investigation (with Christiane J. Gruber, 2014); Gazing Otherwise: Modalities of Seeing In and Beyond the Lands of Islam (with Olga Bush, 2015); and The Chasuble of Thomas Beck: A Biography (2017). He cocurated the exhibition The Future of Tradition: The Tradition of Future at the Haus der Kunst, Munich (2010) and is currently directing the research projects When Nature Becomes Ideology: Palestine after 1947. Shalem was a Resident at the American Academy in Rome in 2016.
The event will be held in English. You can watch it live at https://livestream.com/aarome.
This lecture is made possible in part by the Embassy of the United States of America to Italy.
Collateral Events
Conference
Islamic Art and Architecture in Italy: Between Tradition and Innovation
18 May 2018
10:00am–6:00pm, Lecture Room
Exhibition
Yto Barrada, The Dye Garden
Thursday–Saturday, 4:00–7:00pm
10 May–8 July 2018
Date & time
Thursday, May 17, 2018
6:30 PM
Location
AAR Lecture Room
McKim, Mead & White Building
Via Angelo Masina, 5