Yto Barrada: The Dye Garden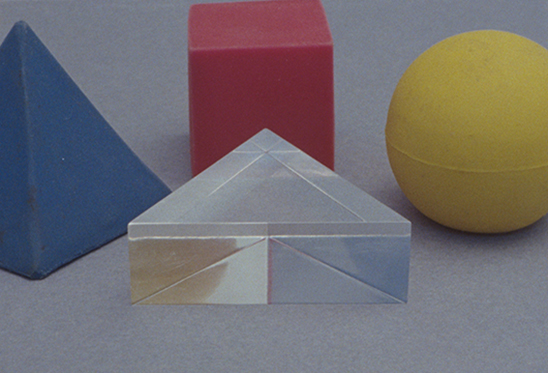 This exhibition features new work by the acclaimed Franco-Moroccan artist Yto Barrada, who is at the forefront of international artists reconfiguring the models established by the Orientalist tradition and its echoes in modern art. She explores the landscape and culture of North Africa as it was understood and trafficked in the colonial and postcolonial eras. Her work in various media riffs on modernist works by American or European artists who have traveled in or represented Morocco, reinterpreting their canonical abstract motifs through the lens of decorative traditions characteristic of the Maghreb. Playfully subversive, Barrada often approaches serious issues through the self-conscious fake or the medium of children's toys, the means through which insidious ideas were reinforced. In doing so, she undermines both the ideological foundations of the East–West divide and the mechanisms used to perpetuate it.
Barrada studied history and political science at the Sorbonne and photography in New York. She is the founding director of Cinémathèque de Tanger, dedicated to the circulation and preservation of film in Morocco. Barrada's work in photography, film, sculpture, prints, and installation began by exploring the peculiar situation of her hometown, Tangier. Her work has been exhibited at Tate Modern (London), the Museum of Modern Art (New York), the Renaissance Society (Chicago), Witte de With (Rotterdam), Haus der Kunst (Munich), the Centre Georges Pompidou (Paris), Whitechapel Gallery (London), and the 2007 and 2011 Venice Biennale. She was the Deutsche Bank Artist of the Year for 2011. A comprehensive monograph of her work was published by JRP | Ringier in 2013. She is a recipient of the 2013 Robert Gardner Fellowship in Photography from the Peabody Museum of Archaeology and Ethnology at Harvard University and was awarded the 2015 Abraaj Group Prize for Middle Eastern, North African, and South Asian artists.
Her exhibition Agadir is on view at the Barbican in London through May 20, 2018. Pace Gallery in New York has staged a survey of her work, titled How to Do Nothing with Nobody All Alone by Yourself, that is open until May 5.
Yto Barrada is the Roy Lichtenstein Artist in Residence at the American Academy in Rome. The Dye Garden is curated by Peter Benson Miller, Andrew Heiskell Arts Director at the American Academy in Rome. This exhibition is made possible by the Roy Lichtenstein Artist in Residence Fund and the Embassy of the United States of America to Italy.
Collateral Events
Keynote Lecture
Avinoam Shalem
Through the Backdoor: The Histories of "Islamic" Art and Architecture in Italy
17 May 2018
6:30pm, Lecture Room
Conference
Islamic Art and Architecture in Italy: Between Tradition and Innovation
18 May 2018
10:00am–6:00pm, Lecture Room
Gallery Hours
Thursday–Saturday, 4:00–7:00pm
10 May–8 July 2018
This event is part of the series New Work in the Arts and Humanities: East and West.
Date & time
Thursday, May 10–Sunday, July 8, 2018
Location
AAR Gallery
McKim, Mead & White Building
Via Angelo Masina, 5