Alana Mailes & Pamela Z
Monday, January 27, 2020–6:00 PM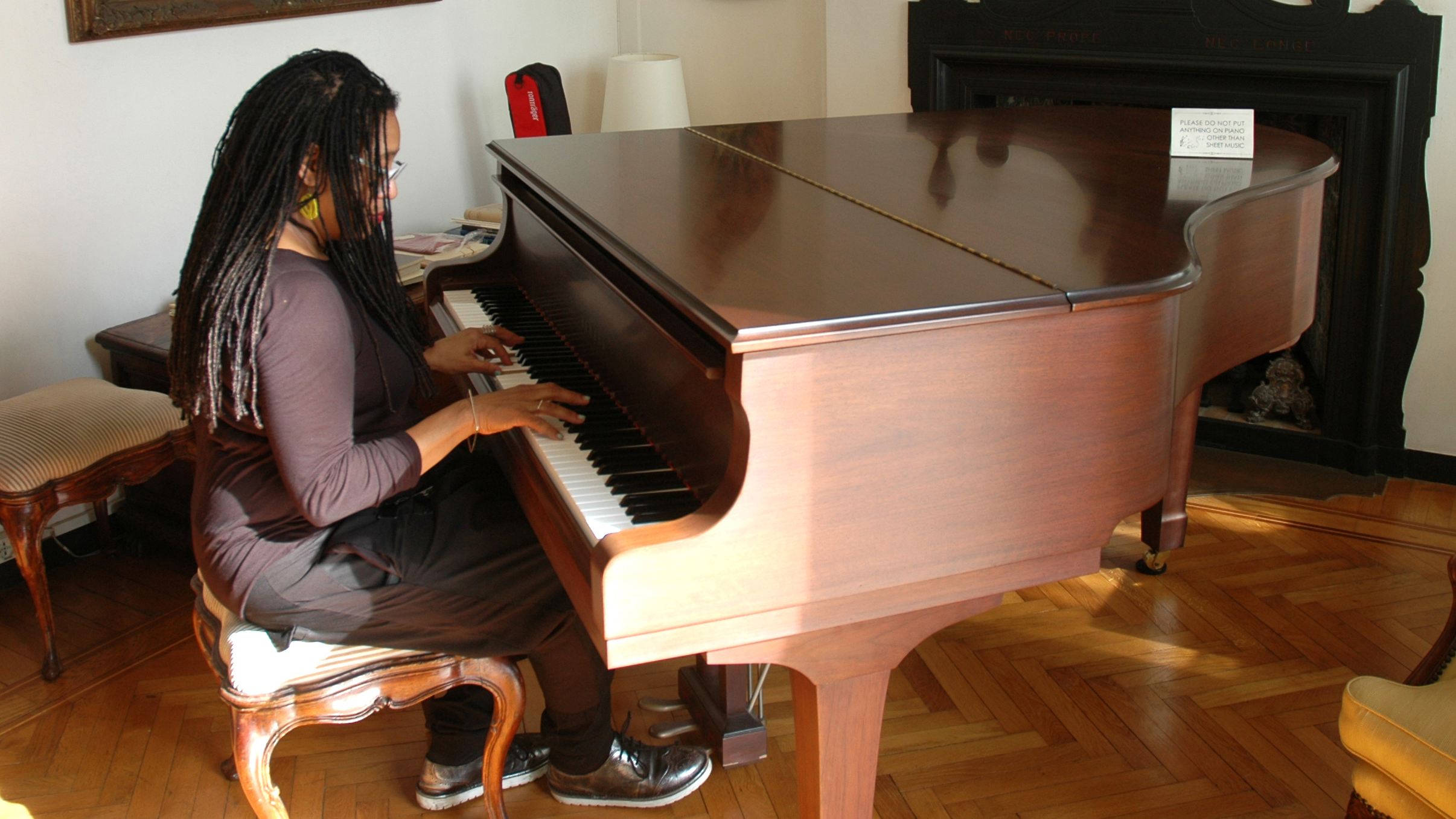 Alana Mailes
Music and Anglo-Venetian Intelligence Networks, ca. 1600–30
In two case studies on interconnected transnational spy rings, Alana Mailes will analyze the role of music in English and Venetian government surveillance after King James I reestablished formal diplomatic relations with Venice in 1603. She will also place musician-intelligencers such as Angelo Notari and Nicholas Lanier within wider diplomatic networks and examines music's function within the households of ambassadors such as Antonio Foscarini, Henry Wotton, and Dudley Carleton. Mailes will argue that systematic state exploitation of music and musicians expedited intelligence acquisition on both sides of the English Channel, and that in an age of rivalry between the two seafaring empires, spying ultimately facilitated England's commercial conquest of the early modern Mediterranean.
Mailes is the Paul Mellon/Andrew W. Mellon Foundation Rome Prize Fellow in Renaissance and Early Modern Studies and a PhD candidate in the Department of Music at Harvard University.
Pamela Z
Crossing Disciplines (working as an extremely hyphenated artist)
Through video and audio examples and a bit of live demonstration, the composer, performer, and interdisciplinary artist Pamela Z will share her work and her process and discuss the increasingly blurred lines between disciplines in her practice. Highlighting her use of voice, processing, gesture-based MIDI controllers, video, found objects, and sampled speech sounds, she will illustrate the various directions her work has taken over the years and tie in the project she's developing during her Fellowship year at the American Academy in Rome.
Pamela Z is the Frederic A. Juilliard/Walter Damrosch Rome Prize Fellow in Musical Composition and a composer and performer based in San Francisco.
The shoptalks will be held in English.
Watch the Livestream