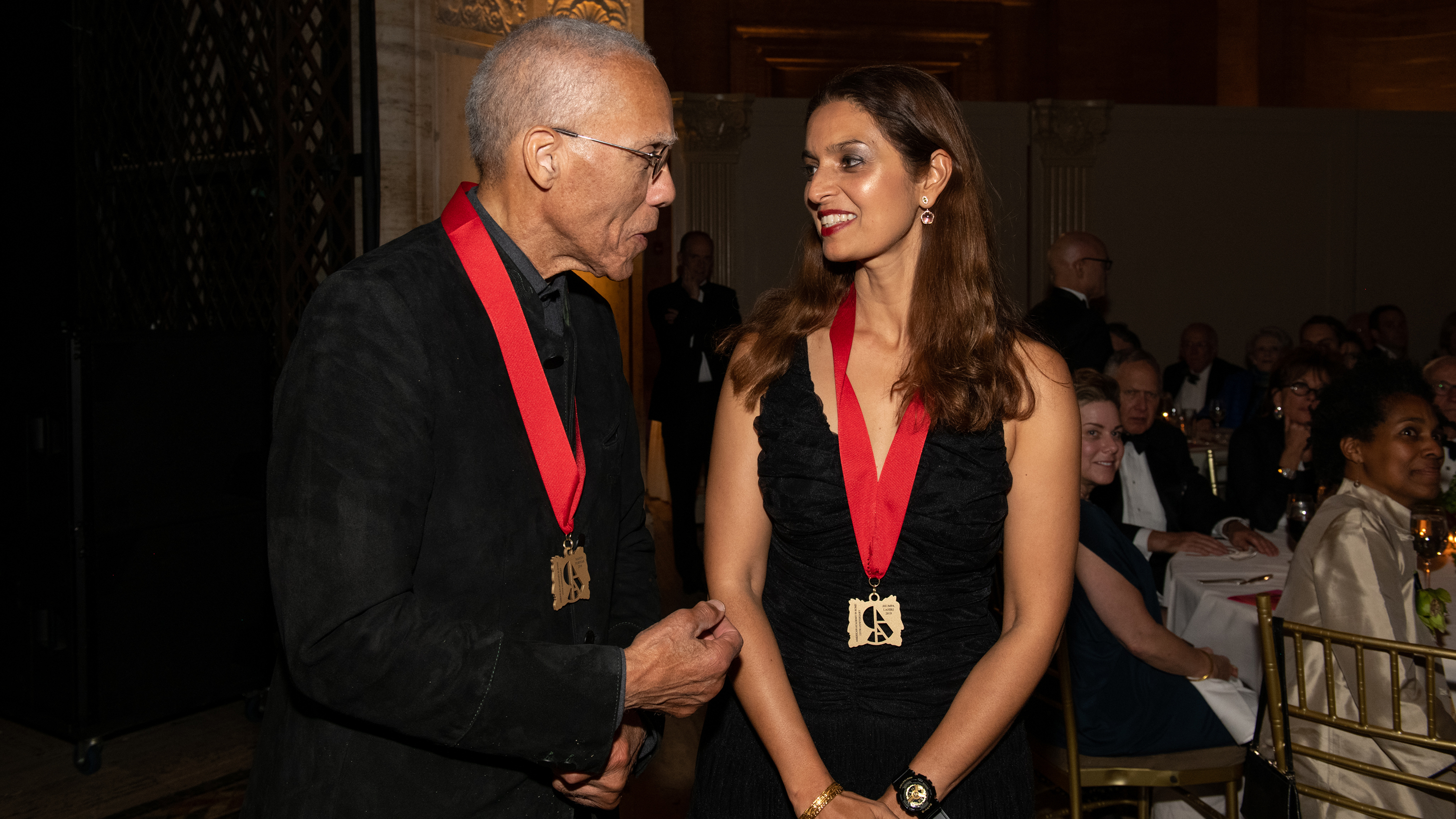 2020 Gala
The 2020 New York Gala is scheduled for Wednesday, November 4, 2020 at Cipriani 25 Broadway located in lower Manhattan.
One-of-a-kind Experience Packages offering inside access to the fascinating work of the Academy's distinguished Fellows and Residents will be available for purchase online and at the Gala starting this fall. Stay tuned for updates.
Unique Experiences are available from the 2019 125th Anniversary New York Gala. Click to browse available packages and other support opportunities.
For more information please contact Wendy Fisher, Senior Manager for Development, Special Events, at w.fisher [at] aarome.org or 212-751-7200, ext. 352.
2019 Gala
2019 125th Anniversary New York Gala
Wednesday, November 6, 2019
Cocktails, Dinner, and Dancing
Cipriani
25 Broadway
New York City
Black-tie attire
Honoring Jhumpa Lahiri (2013 Resident), the Robert Mapplethorpe Foundation, Jessie Price, Martin Puryear (1998 Resident), and Michael C. J. Putman (1964 Fellow, 1970 Resident).
Co-Chairs: Amy Cappellazzo, Cary J. Davis, Calvin Tsao (2010 Resident).
Honorary Co-Chairs: Mary E. Frank, John F. W. Rogers, His Excellency Armando Varricchio, Ambassador of Italy to the United States.
An evening celebrating the 125th Anniversary of the American Academy in Rome.
Past Galas
Learn more about past Academy benefits, including the McKim Medal Gala, the New York Gala, and the Cabarets.