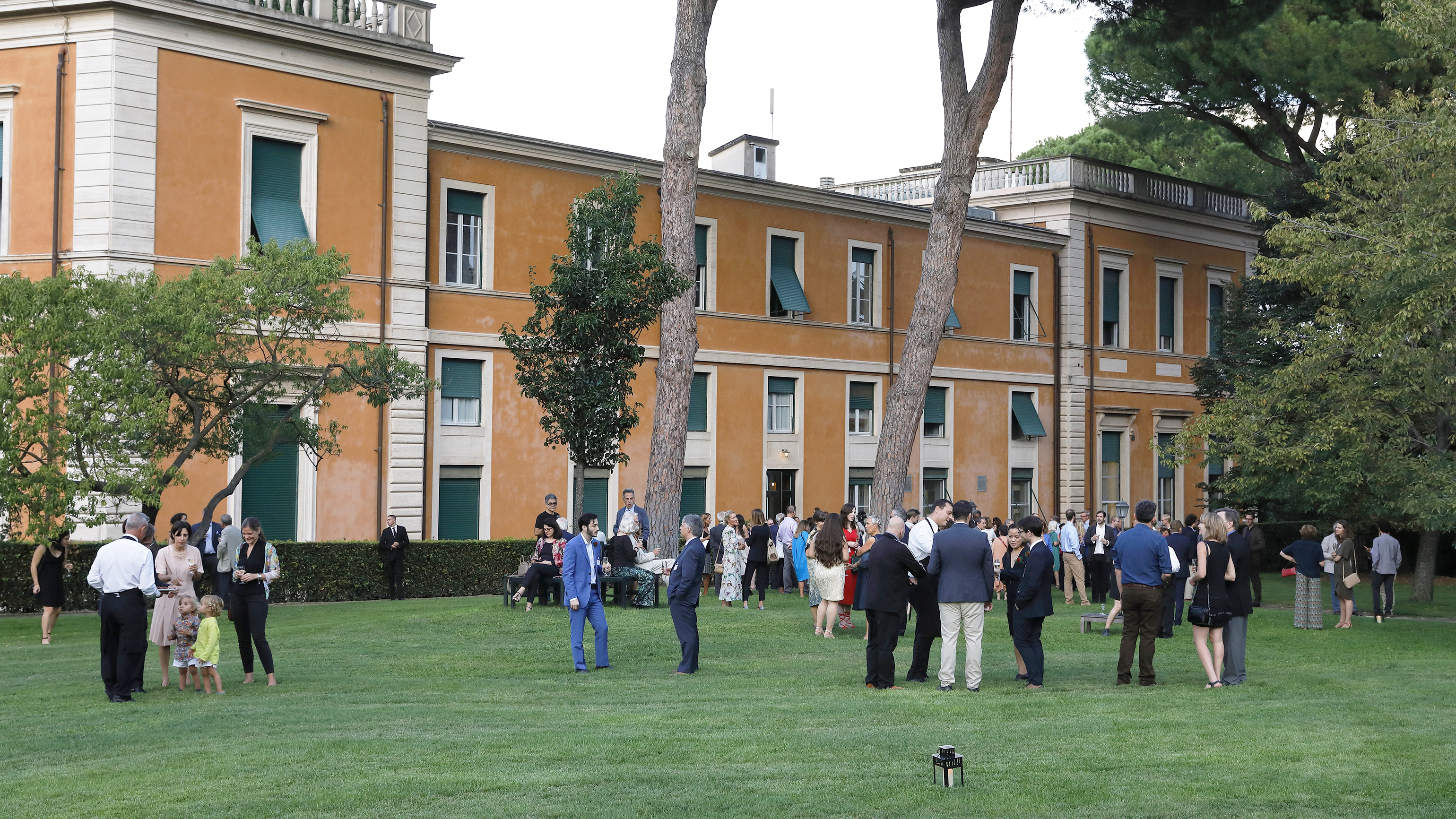 Annual Fund
The American Academy in Rome is a privately funded institution that relies on the generous support of individuals, foundations, and corporations. Contributions to the Annual Fund provide critical unrestricted operating support, furthering our core mission: to support artists and scholars, living and working as a community in Rome.
Donors wishing to make their gifts via stock or wire transfer may contact Elizabeth Harris, Director of Development, at 212-751-7200, ext. 350, or e.harris [at] aarome.org.
Gifts of $1,000 and over will be recognized in AAR Magazine.
Sponsorship
The Academy presents a full schedule of public events each year in Rome, including concerts, conferences, exhibitions, lectures, and readings. These events attract an international audience as well as attention in the Italian and American press. The Academy also organizes special presentations at various venues in the United States.
For information on sponsorship opportunities and benefits, please contact Marilyn Hernández, Vice President for Development, at 212-751-7200, ext. 350, or m.hernandez [at] aarome.org.