From Las Vegas to Rome: Photographs by Iwan Baan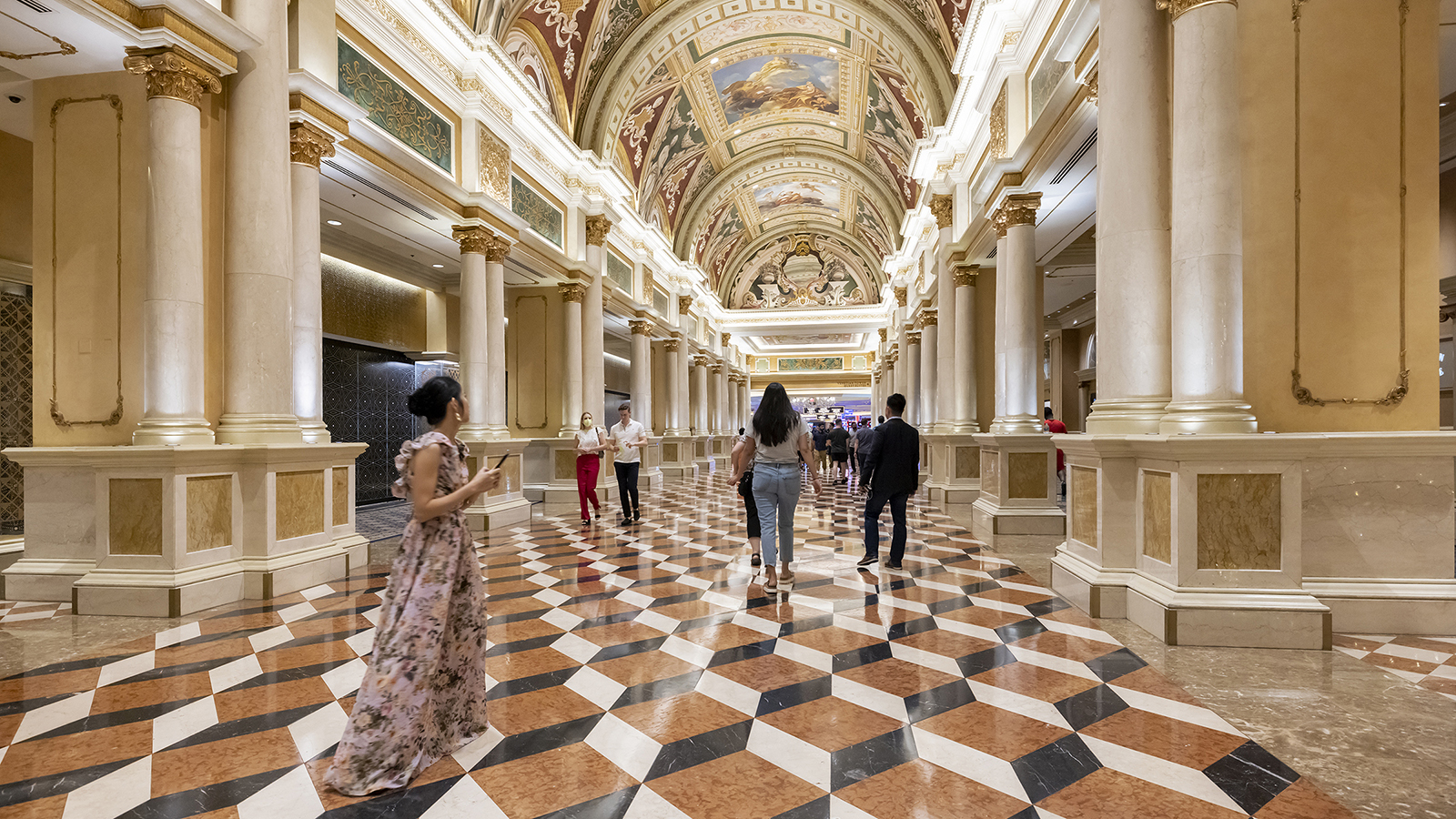 Curated by Lindsay Harris, interim Andrew Heiskell Arts Director.
Opening reception: Thursday, October 6, 6:00 to 9:00pm.
When they published Learning from Las Vegas in 1972, Denise Scott Brown and Robert Venturi revolutionized architecture by claiming that the lessons the American desert town had to offer equaled those of the Eternal City. "Las Vegas is to the Strip what Rome is to the Piazza," they declared. Organized to mark the fiftieth anniversary of this landmark publication, From Las Vegas to Rome explores dialogues between these cities through images taken by Iwan Baan, one of the most prolific photographers active today.
Inverting the authors' counsel to look "from Rome to Las Vegas" to update the field of architecture, this exhibition looks at Las Vegas—and its spectacle of improbable buildings and infrastructure—to rethink Rome, a city shaped by power and money for centuries. Baan's views of Las Vegas and Rome, taken expressly for this occasion, force us to question if we can regard architecture without moral judgment, a perspective Venturi encouraged for Las Vegas, in the ecological and social contexts of the twenty-first century.
Denise Costanzo, associate professor of architecture and a 2015 Fellow in modern Italian studies, has contributed a short essay, "Italy Is (Only) Almost All Right," that explores the influence of Roman urbanism and culture on Venturi and Scott Brown and reflects on their experiences in Italy as they began Learning from Las Vegas.
A Conversations/Conversazioni between Iwan Baan and Mark Robbins, titled "Learning from Las Vegas in the Twenty-First Century," will be held in conjunction with the opening, from 6:00 to 7:00pm. The discussion will be introduced by Lindsay Harris.
From Las Vegas to Rome: Photographs by Iwan Baan is supported by the Richard Grubman and Caroline Mortimer Photographer in Residence Fund. The Academy gratefully acknowledges the support of Bloomberg Philanthropies.
The Helen Frankenthaler Foundation is the 2022–23 season sponsor of Conversations/Conversazioni: From the American Academy in Rome.
Hours
The exhibition is on view from October 7 to November 27, 2022. Gallery hours are Friday, Saturday, and Sunday, 4:00 to 7:00pm.
Notice
Space in the AAR Gallery will be limited to fifteen people at any given time. For access to the Academy, guests will be asked to show a valid photo ID and comply with COVID-19 safety protocols. Please contact events [at] aarome.org (events[at]aarome[dot]org) with any questions.
Backpacks and luggage with dimensions larger than 40 x 35 x 15 cm (16 x 14 x 6 in.) are not permitted on the property. There are no locker facilities available.
Physical Accessibility
The Academy is accessible to wheelchair users and others who need to avoid stairs. Please email us at events [at] aarome.org (events[at]aarome[dot]org) if you or someone in your party uses a wheelchair or other mobility devices so that we can ensure the best possible visitor experience.
If you are someone with a disability or medical condition that may require special accommodation, please also email us at events [at] aarome.org (events[at]aarome[dot]org).
Date & time
Thursday, October 6–Sunday, November 27, 2022
Location
AAR Gallery
McKim, Mead & White Building
Via Angelo Masina, 5