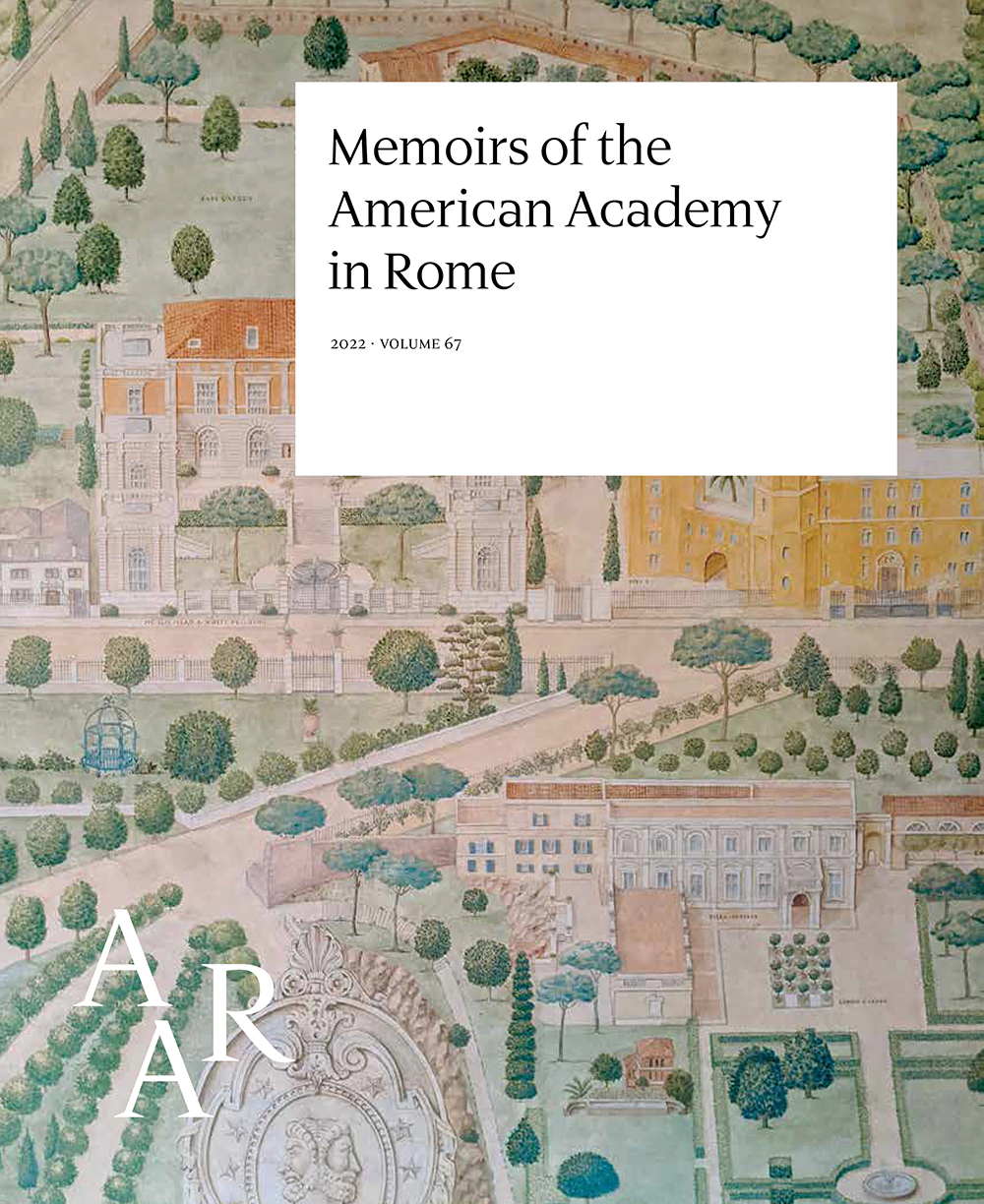 Memoirs of the American Academy in Rome, volume 67
University of Michigan Press
179 pages
The Memoirs of the American Academy in Rome, an annual publication of the American Academy in Rome, gathers articles on topics including Roman archaeology and topography, ancient and modern Italian history, Latin literature, and Italian art and architectural history.
Volume 67 publishes three scholarly essays: "Weight Inscriptions on Roman Silver Plate and the Accountability of Workshops" by Alice Sharpless; "The splendori celesti of the San Sisto Icon (Rome): Intercession, Embellishment, and Female Agency" by Kirstin Noreen; and "Paul V, the Washing of the Feet, and the Pauline Chapel in the Quirinal Palace" by Steven F. Ostrow (2002 Fellow). 
The issue also contains reports on research in the humanities by seven 2022 Rome Prize Fellows and one 2022 Italian Fellow: Grace Funsten, John Izzo, Randall Todd Pippenger, Lillian Datchev, Eugenio Refini, Mary Jane Dempsey, Beatrice Falcucci, and Elena Past.