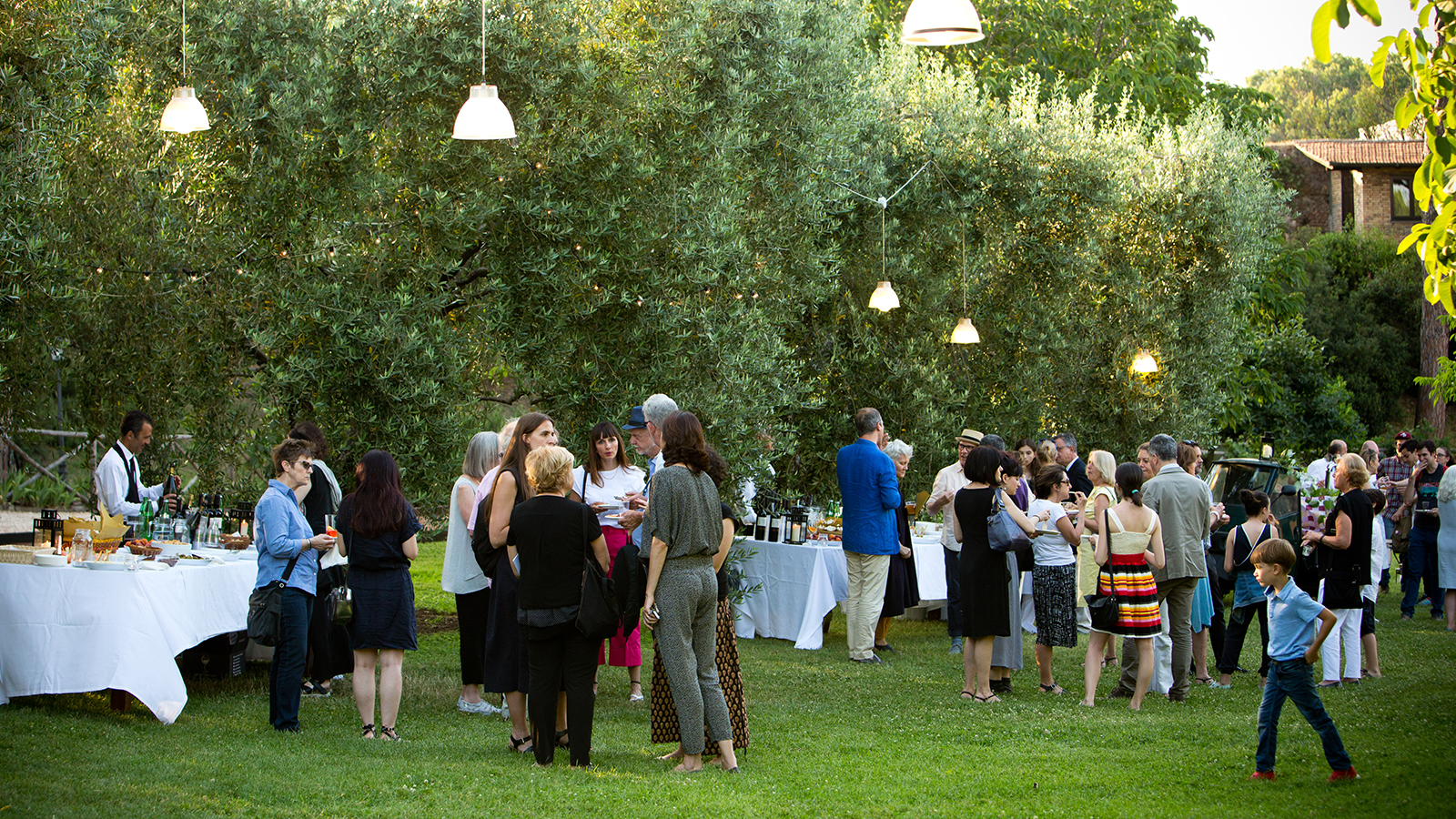 Overview
Friends of the AAR support the dynamic activities of the American Academy in Rome and take part in exclusive cultural and social events with the Academy community of artists and scholars. Yearly membership dues provide important support for the Fellows, Residents, and programs, ensuring that the Academy continues to thrive as a center for ideas, creativity, and innovation. Participation is at three levels: Contributor, Donor, and Sponsor, and events take place in the United States, Italy, and virtually.
Levels of Support
Contributor
$250
Dual membership. Invitations to:
Fall Reception to welcome new Rome Prize Fellows and Italian Fellows
Summer Garden Party
Rome Sustainable Food Project buffet lunch with the AAR community, Monday–Friday*
Private tour of AAR exhibitions
Donor
$1,000
All Contributor benefits plus invitations to:
Special access to the Academy Bar and buffet lunches*
Reserved seating upon request for select events in Rome and the US
Insider access to Academy scholars and artists via virtual programming
Private guided tour of the McKim, Mead & White Building and Villa Aurelia with complimentary coffee in the Academy Bar
Listing in Gala programs
Sponsor
$2,500
All Donor benefits plus invitations to:
Exclusive dinners and receptions in Rome with artists, composers, writers, scholars, and architects
Visits to unique sites, private collections, and artists' studios in Rome and an annual invitation to a private event in New York
Unique Roman walking tours (Walks and Talks) with Academy scholars and artists
* Buffet lunches and items at the Academy Bar are subject to an additional fee. Buffet lunches are available Monday–Friday. The Academy Bar is open Monday–Friday.
 
All benefits and access to the Academy Bar, meals, and Library are subject to change due to evolving COVID-19 safety protocols.
 
Friends Events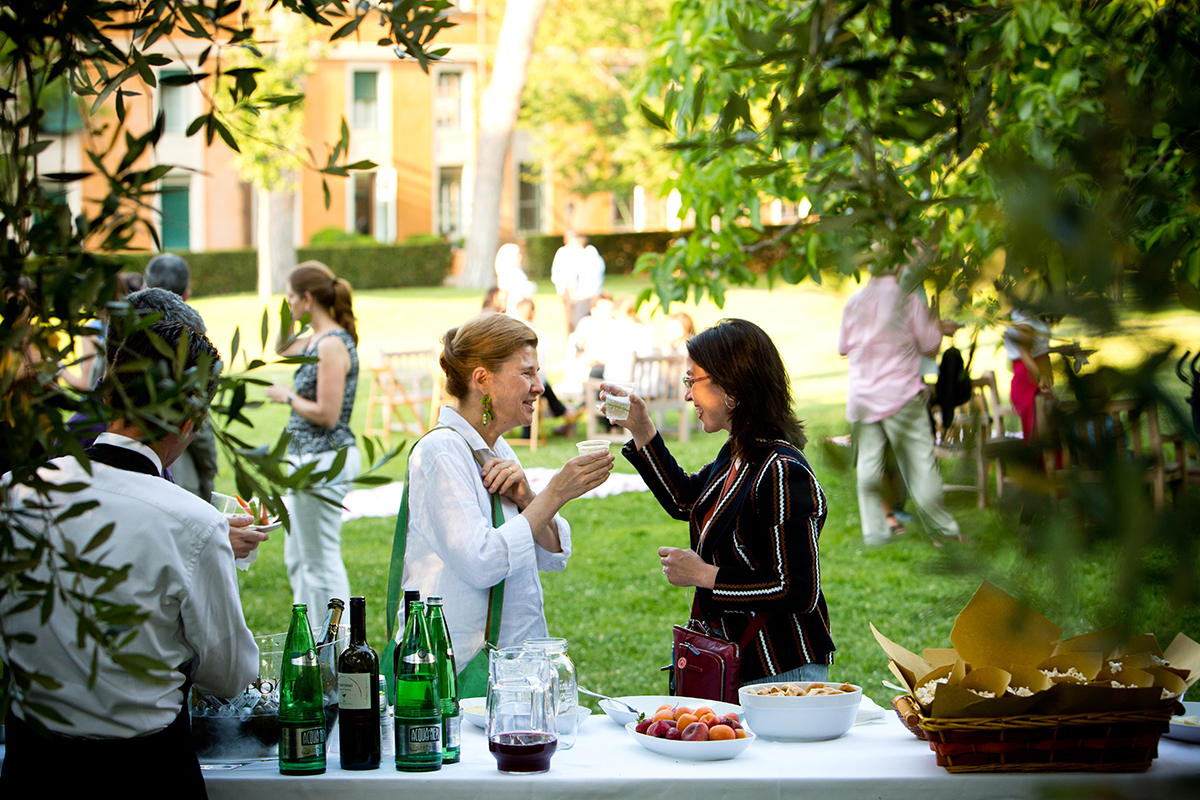 Friends have enjoyed events such as a conversation over breakfast at Caffè delle Arti followed by a private visit to the Galleria Nazionale d'Arte Moderna with 2016 Fellow Katharine Larson; a day trip visiting the Gardens of Ninfa and La Landriana with Academy Fellows, Andrew Heiskell Arts Director Peter Benson Miller, and Bass Superintendent of Gardens Alessandra Vincigeurra; and a hands-on pasta-making workshop with the chefs and interns of the Rome Sustainable Food Project followed by a special pasta lunch with the AAR community of artists and scholars.