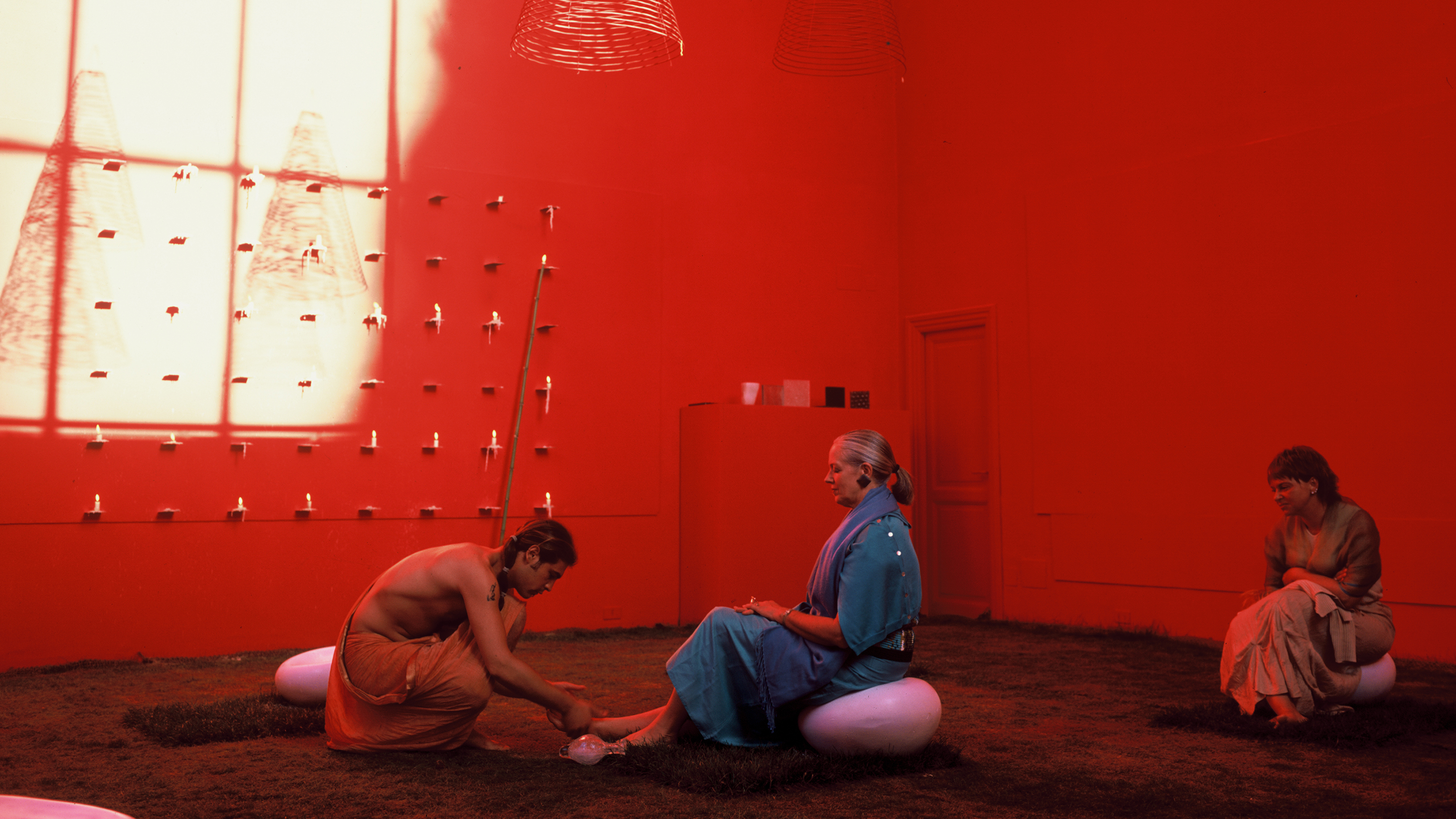 Overview
The Society of Fellows is a century-year-old organization whose membership is comprised of those who have been awarded a Fellowship, Affiliated Fellowship, or Residency at the American Academy in Rome. Prize winners become members upon completing their residence at the Academy.
Those whose prizes were awarded through the Academy are given the title Fellow of the American Academy in Rome (FAAR) followed by the year their residence was completed. Those whose prizes came from an affiliated institution are Affiliated Fellows (AFAAR). Senior artists and scholars who were invited to spend a period residing at the Academy are officially called Residents and carry the title RAAR. These three titles are granted in perpetuity.
The mission of the Society of Fellows is to nurture and maintain the camaraderie and exchange of ideas amongst Fellows and Residents that made the Academy experience in Rome so extraordinary and unique. This aim is achieved by fostering a lifelong network that not only supports the mission of the American Academy in Rome but also seeks opportunities for individuals to create meaningful engagement, increased awareness, pride, participation, and volunteer involvement.
It shall be the Society of Fellows's purpose to:
Act as a liaison and strengthen ties between the Fellows and the American Academy
Develop events, programs, and communications that build ties among Fellows and support their interests across the Academy's varied disciplines.
Use the creative and scholarly talents of Fellows to grow the cultural and academic activities of the Academy in the United States, Italy, and throughout the world.
The organization is governed by eighteen Fellows and Residents who represent the various fields of study offered at the Academy.
Council
Members of the SOF Council are elected to fill two- and four-year terms on a rolling basis as needed to fill vacancies. The council appoints a Nominating Committee, which includes a chair (who is a member of the council) and four members who are not on the council. This committee solicits nominations from active members and draws up a slate for election as officers and members of the council, representing each discipline and at least one newly returned Fellow.
Those interested in serving on the council can send an email to sof [at] aarome.org.
President
Kelly D. Powell, AIA, LEED AP, and 2002 Fellow in Architecture
Founding Principal | 222 East Society Architecture and Design
Vice Presidents 2018–20
Paul Arpaia, 2008 Fellow in Modern Italian History
Professor of History, Indiana University of Pennsylvania
Seth Bernard, 2011 Fellow in Ancient Studies
Assistant Professor, Department of Classics, University of Toronto
Cathy Lang Ho, 2009 Fellow in Design
Writer, Curator, and Contributing Editor to Architect Magazine
Joanne Spurza, 1989 Fellow in Classical Studies
Associate Professor of Classics, Hunter College
Elizabeth Walmsley, 2001 Fellow in Conservation
Painting Conservator, National Gallery of Art
Council Members 2016–20
Michael Gruber, AIA, 1996 Fellow in Architecture
Architect
Dave King, 2007 Fellow in Literature
Novelist, Brooklyn, New York
Rosa Lowinger, 2008 Fellow in Historic Preservation and Conservation
Conservationist and Owner, RLA Conservation
Council Members 2019–23
Thomas J. Campanella, 2011 Fellow in Design
Associate Professor and Director of Undergraduate Studies, Cornell University
Hamlett Dobbins, 2014 Fellow in Visual Arts
Artist, Memphis, Tennessee
Elizabeth Fain LaBombard, 2014 Fellow in Landscape Architecture
Principal, Land and Urban Planning, Walt Disney Imagineering
Molissa Fenley, 2008 Fellow in Design
Owner, Molissa Fenley and Company
Phu Hoang, 2017 Fellow in Architecture
Visiting Assistant Professor, Graduate School of Architecture, Planning, and Preservation, Columbia University; and Owner, MODU
John North Hopkins, 2009 Fellow in Ancient Studies
Assistant Professor of Art History, Department of Fine Arts and the Institute of Fine Arts, New York University
Meisha Hunter Burkett, 2017 Fellow in Historic Preservation and Conservation
Senior Preservationist, Li/Saltzman Architects
Ruth Lo, 2015 Fellow in Modern Italian Studies
Visiting Professor, Urban Studies Program, Brown University
Gregory Tentler, 2009 Fellow in Modern Italian Studies
Visiting Assistant Professor of Modern and Contemporary Art History, Texas Tech University
Programming & Events Committee
The Programming and Events Committee initiates and facilitates both local and regional events across the United States focusing on the interests of Fellows and Residents who completed their fellowship at the American Academy. We hope to increase the number of informal events and welcome the initiative of members who would like to organize gatherings or invite SOF members to concerts, exhibitions, openings, readings, and other events. If you would like to suggest an event or volunteer, please contact SOF [at] aarome.org.
Chairs
Molissa Fenley
Phu Hoang
Communications Committee
The SOF Communications Committee's goal is to help Fellows and Residents stay in touch with one another after their Rome residencies. The committee's activities include collecting and sharing news, publicizing accomplishments, facilitating professional networking, and nurturing personal ties. We encourage all Academy alumni to join the SOF Facebook group, follow our Instagram page, and send news items and suggestions. To learn more about the Communications Committee, send email to sof [at] aarome.org.
Chair
Cathy Lang Ho
Membership Committee
The Membership Committee supports the overall alumni community by identifying the means of nurturing and maintaining an ongoing engagement among Fellows and Residents upon returning home after their Fellowship. Committee members investigate the needs, interests, and resources that will help facilitate meaningful alumni engagement, participation, and connection back to the American Academy community.
Chairs
Elizabeth Fain-LaBombard
Meisha Hunter Burkett
Contact
You may contact the group by writing to: Society of Fellows, American Academy in Rome, 7 East 60th Street, New York, NY 10002; or sof [at] aarome.org. You may also call 212-751-7200.