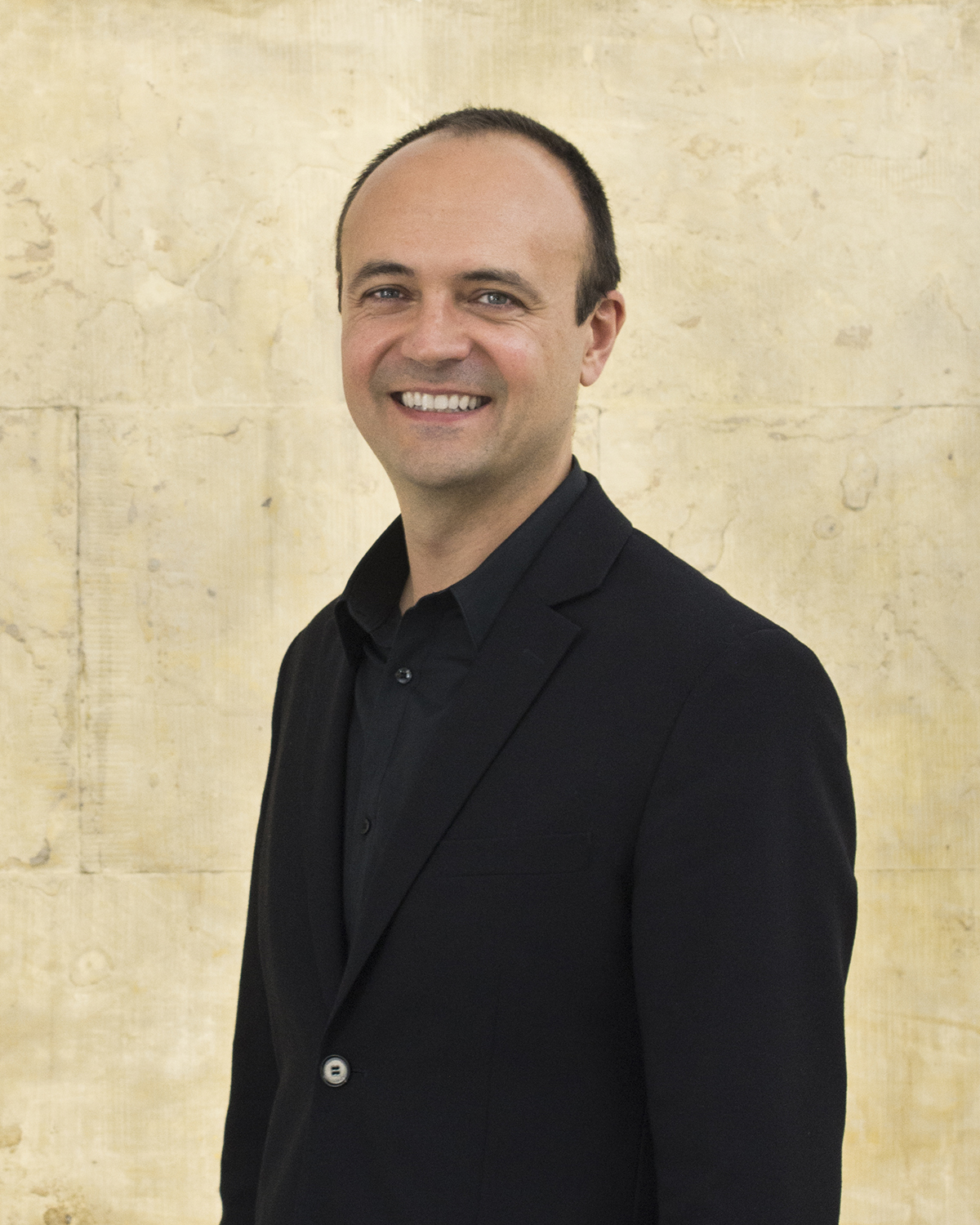 Jorge Otero-Pailos
Roy Lichtenstein Artist in Residence
December 6, 2021–January 28, 2022
April 26–May 20, 2022
Profession
Artist and Preservationist, New York
Professor and Director, Historic Preservation Program, Graduate School of Architecture, Planning, and Preservation, Columbia University
Biography
Jorge Otero-Pailos is an artist and preservationist based in New York, as well as a professor and director of the Historic Preservation Program in the Graduate School of Architecture, Planning, and Preservation at Columbia University. Drawing on his formal training in architecture, he has created artworks with materials inspired by the "preservationist toolbox" such as historical reenactments, smell reconstruction, and the actual preservation of historical structures. Otero-Pailos often applies natural liquid latex—a conservator's tool—as a kind of skin to extract dust, dirt, and other residual matter from the surfaces of buildings. He has also made casts of well-known monuments that help to expose histories and memories embedded in places and record their states of transformation.
His AAR Residency plans include "exploring the distribution of monuments to and from Rome. Monuments that came to Rome from other places and those that went from Rome elsewhere." Recent works in this Distributed Monuments series were shown at SAPAR Contemporary in New York this past summer. In addition, Otero-Pailos is "excited to visit the original Trajan's Column, which will help me revisit a cast I did of its replica at the Victoria and Albert Museum in London."  He will also continue his site-specific series The Ethics of Dust, previously staged in Venice, London, and San Francisco. "I will be looking for dust, and other traces on buildings. I have a long-standing interest in the dust produced in the minting of coins as I have previously done artworks at ancient Roman silver mines. So, I will be on the hunt for the ancient Roman mint."
Last March Otero-Pailos participated in a Conversations/Conversazioni event with Metropolitan Museum of Art curator Sheena Wagstaff, called "Roots of the City." He will also take part in the Academy's spring 2022 exhibition, Regeneration, to be organized by interim Arts Director Lindsay Harris and interim Director Elizabeth Rodini.
The portrait of Jorge Otero-Pailos at London's Westminster Hall in 2016 was taken by Will Eckersley.