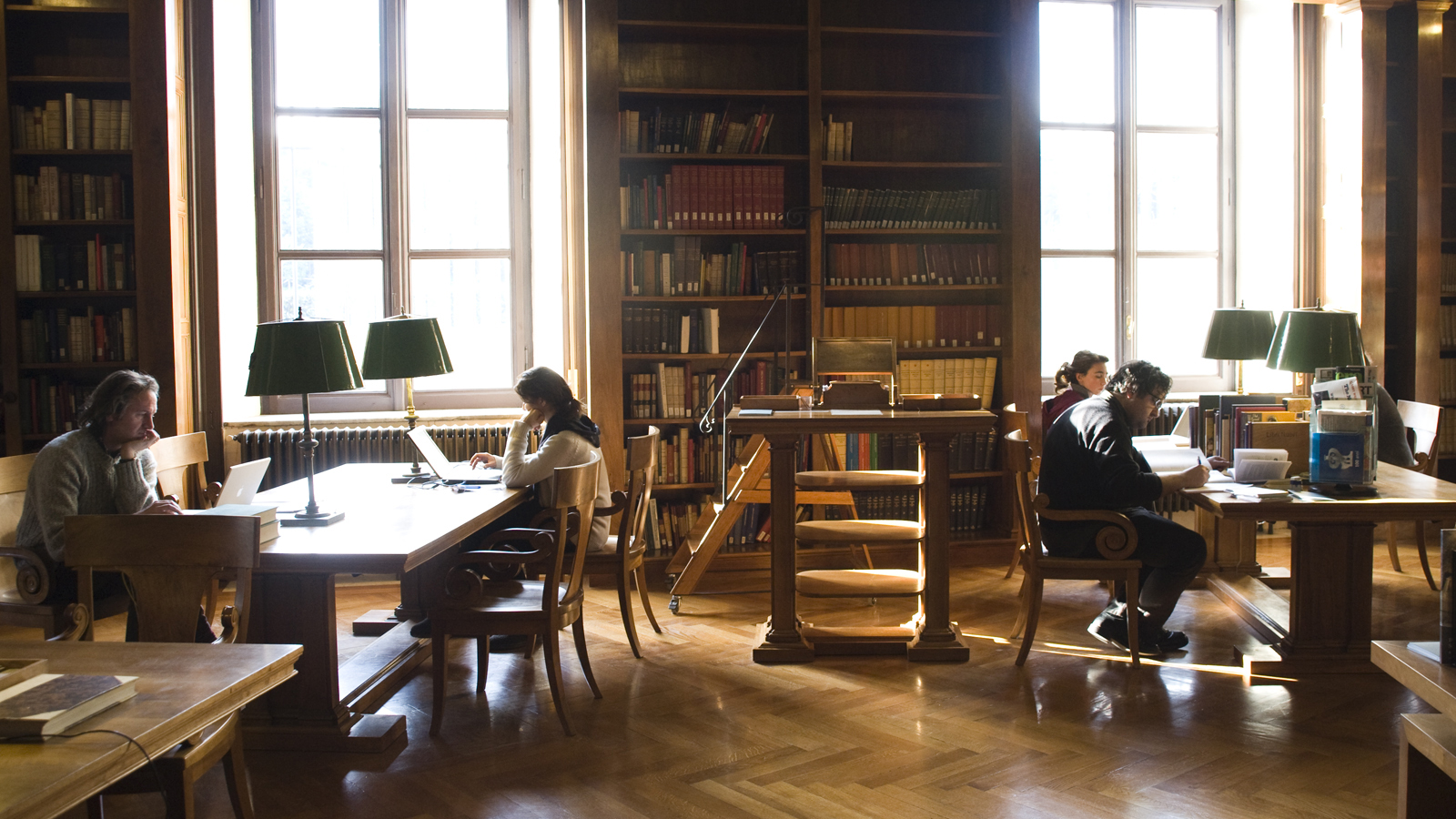 Overview
The Friends of the Library was founded in 1961 by three remarkable women: the archaeologist and professor Lily Ross Taylor (1918 Fellow); Josephine D. Kimball, wife of Academy Director Richard Kimball; and Mary T. Williams, executive secretary in New York. Over the years, their dedicated successors—including Phyllis Gordan, Charles L. Babcock (1955 Fellow), and Patricia Labalme—have kept the AAR Library strong.
 
Friends of the Library bring together individuals who believe that the Arthur and Janet C. Ross Library is one of the Academy's greatest assets, and that a strong library is the foundation of the creative and scholarly process. Membership dues support the Arthur and Janet C. Ross Library and help to further independent research and study in one of the world's strongest collections of ancient Mediterranean art and archaeology, classical literature, ancient topography, and other related fields.
Friends enjoy exclusive events and special library privileges.
Join
Becoming a Friend of the Library is easy! Please join online or send your contribution to: American Academy in Rome, Via Angelo Masina, 5, 00153 Roma.
United States citizens can mail their contribution to the American address: 7 East 60th Street, New York, NY 10022-1001.
The Academy is a 501(c)(3) organization, so these contributions are tax deductible.