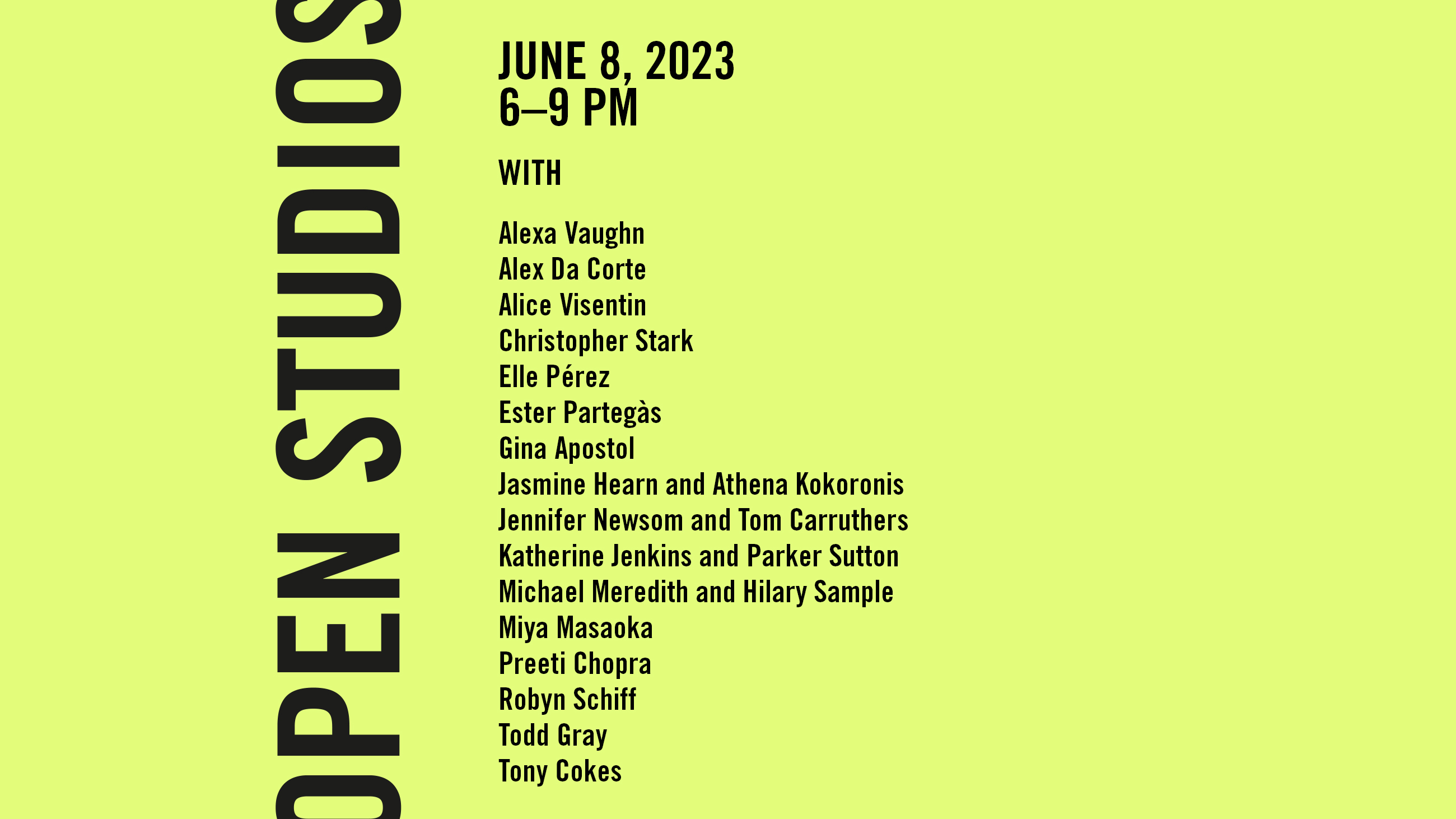 The American Academy in Rome will showcase the work of its Rome Prize and Italian Fellows in the arts with Summer Open Studios. The event provides access to the inner workings of Fellows' projects in studios and spaces throughout the McKim, Mead & White Building. The evening will feature installations, collaborations, readings, and performances across many disciplines in the arts.
Visitors will encounter work that highlights issues that have fueled Fellows' investigations this spring, including memory, the violent forces of power, colonialism, African diaspora, the legacy of the body, womanhood, nonbinary identities, vulnerability and intimacy, the invisible and the visible, accessibility and public space, urban nature, and visual and textual figurations.
Summer Open Studios is free and open to the public. Participating in the event are:
Architecture
Jennifer Newsom and Tom Carruthers
Michael Meredith and Hilary Sample
Design
Historic Preservation and Conservation
Landscape Architecture
Alexa Vaughn
Katherine Jenkins and Parker Sutton
Literature
Musical Composition
Visual Arts
Alex Da Corte
Alice Visentin
Elle Pérez
Ester Partegàs
Todd Gray
Tony Cokes
Doors will open at 6:00pm, and a concert in the Salone with music by Christopher Stark will begin the evening. At 6:30pm, Robyn Schiff will give a reading in the Cortile. At 7:30pm, Miya Masoaka's music will be performed in the Salone. Meanwhile, studios and other spaces will be open, displaying the work of other participating Fellows. Seating for the concerts is limited and requires advance registration.
Summer Open Studios will be circulated to a broader audience via social media in order to share the evening with viewers around the world. The evening marks the culmination of a dynamic year of creativity and collaboration at the Academy, and an opportunity to celebrate the accomplishments of the Academy's 2022–23 Rome Prize winners and Italian Fellows in the arts.
Creative Production by Ilaria Gianni and Lexi Eberspacher.
The Academy's current exhibition June Jordan, The Poetry of Design will also be open.
Summer Open Studios is made possible by the Adele Chatfield-Taylor Fund for the Arts. The program is also funded in part by a grant from the Fromm Music Foundation and in part by the Aaron Copland Fund for Music.
Date & time
Thursday, June 8, 2023
6:00 PM
Location
McKim, Mead & White Building