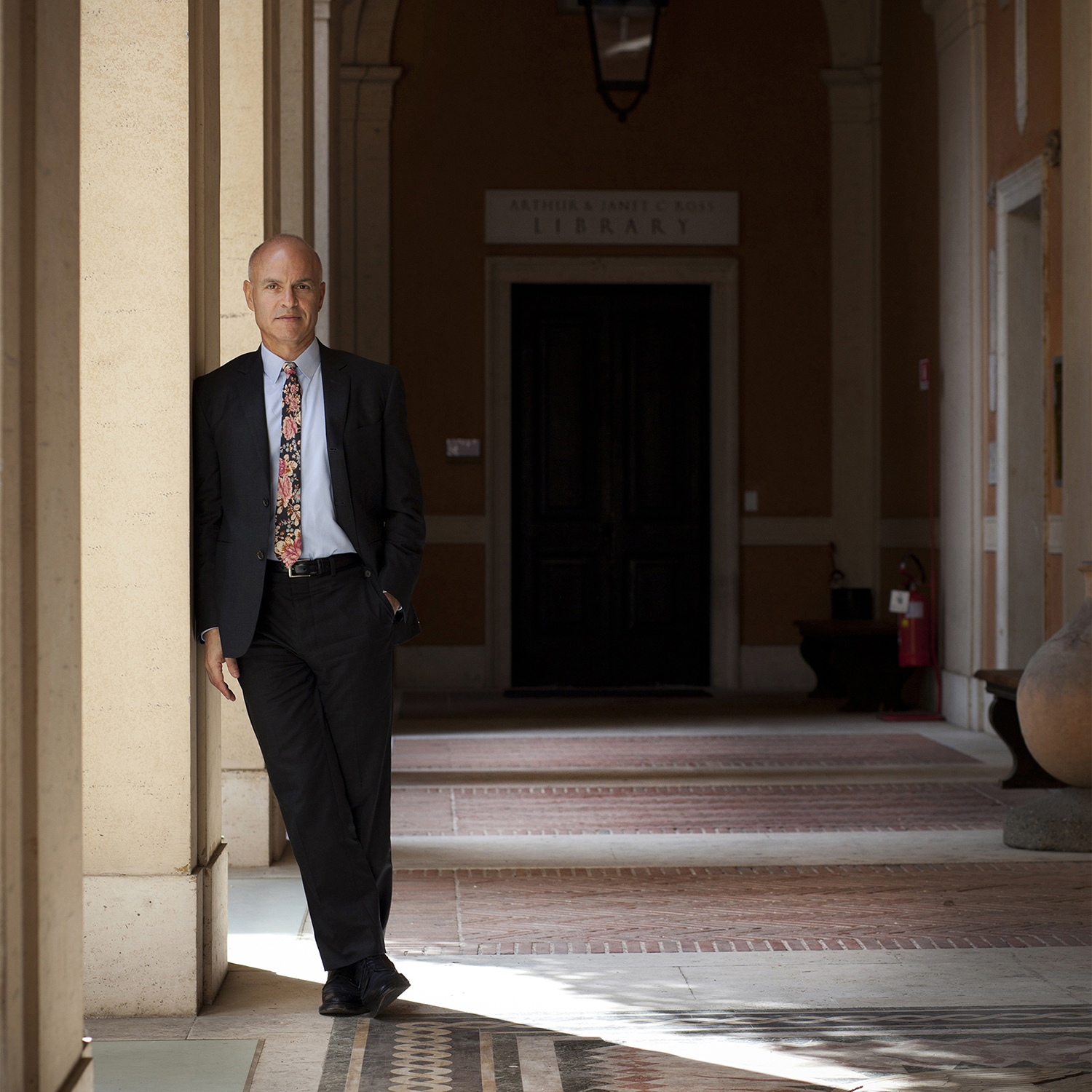 Mark Robbins
Profession
President and CEO, American Academy in Rome (2014–23)
Biography
Mark Robbins served as president and CEO of the American Academy in Rome from 2014 to 2023. He was also the Marion O. and Maximilian E. Hoffman Foundation Rome Prize Fellow in Design in 1997.
An artist, architect, educator, and longtime advocate for the arts and design, Robbins was previously executive director of the International Center of Photography in New York, an institution dedicated to the presentation and interpretation of the reproduced image. From 2004 to 2012, he served as dean and professor at Syracuse University's School of Architecture as well as university senior advisor on architecture and urban initiatives, where he developed strategies to transform the school and the city through an active engagement between design and urban revitalization. This work was modeled on his earlier portfolio as director of design for the National Endowment for the Arts during the Clinton administration, in which he led a series of national programs to strengthen the presence of innovative design in the public realm, including the New Public Works initiative and the Mayors Institute on City Design.
From 1993 to 1999, Robbins was curator of architecture at the Wexner Center for the Arts, devising programs that became a laboratory for new work. He was also associate professor in the Knowlton School of Architecture at Ohio State University during that time.
Robbins has edited two five-book series on design and social impact and is a frequent lecturer on art and architecture. He is a recipient of numerous awards, including fellowships from the Radcliffe Institute for Advanced Study at Harvard University and the New York Foundation for the Arts. He has been a visiting professor at the University of Virginia, Southern California Institute of Architecture (SCI-Arc), and the Harvard Graduate School of Design.